We stayed at the Hotel Kompas in June 2017. A member of the Adriatic Luxury Hotels group, the hotel is a 4-star gem overlooking Lapad beach. Like many hotels across Dubrovnik, the hotel is incredibly modern and well-designed, with spacious rooms and a top floor bar that offers seriously impressive views over the bay.
Location
The hotel is located in Lapad, a large suburb of Dubrovnik around 30 minutes drive from Dubrovnik Airport, and just 15 minutes from the Old Town by bus. The hotel has access to a perfectly placed beach overlooking the bay, which was unfortunately under construction during our stay.
Hotel Kompas is located at the end of small, busy, pedestrian street housing many bars and restaurants, along with tourist shops and supermarkets. The options range from high-end dining just next door the hotel, to fast-food styles further down the road. There are also sports bars with giant screens and cheap beers where I enjoyed an interesting night watching the Champions League final!
Hotel Kompas
Address: Ul. kardinala Stepinca 21, 20000, Dubrovnik, Croatia
More info.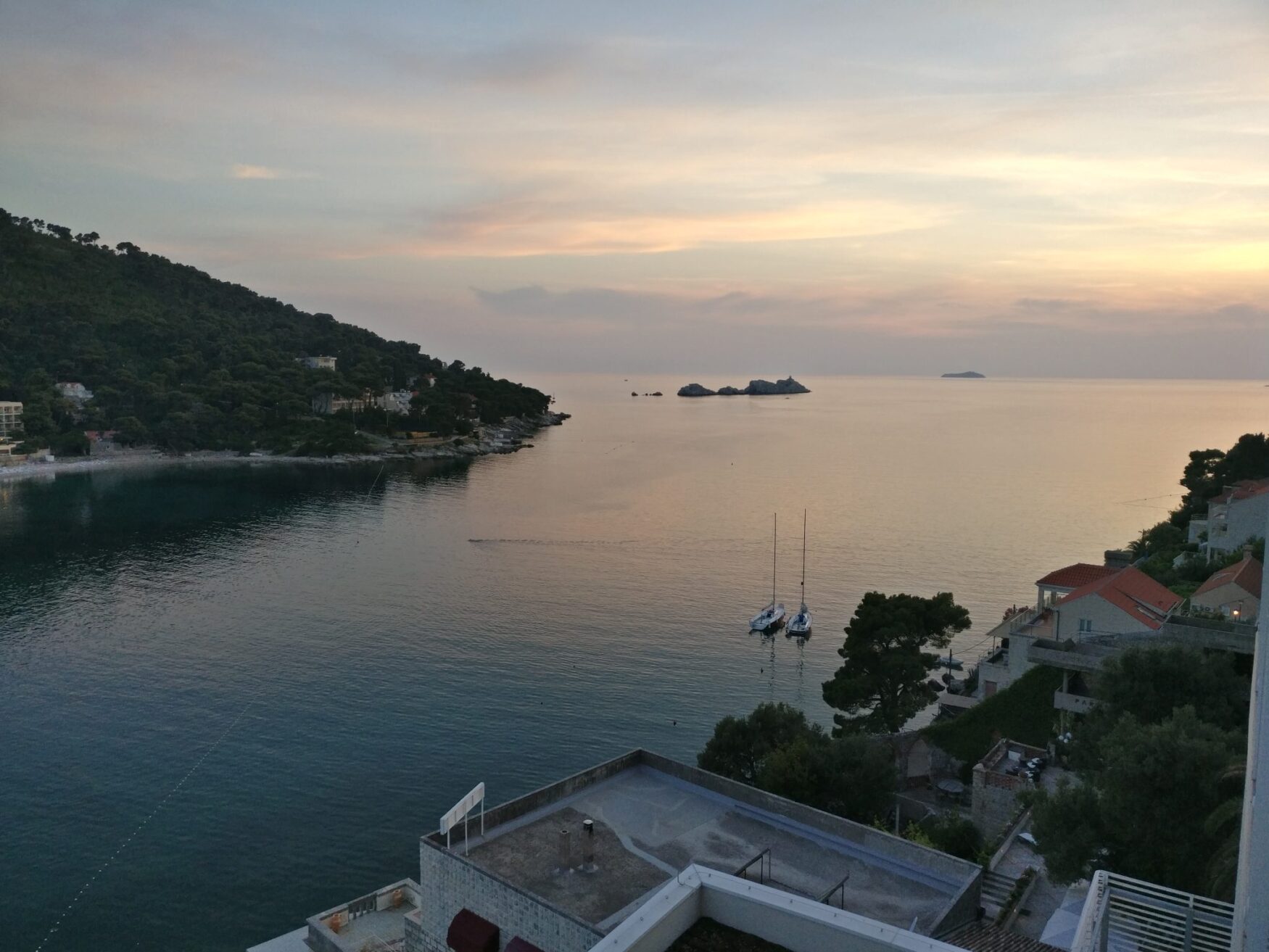 Food and Drink
The hotel has a large spacious restaurant where you can eat both inside and out by the sea. The breakfast was nice and varied with fresh fruits and pastries, and coffee and tea served by polite staff. We found the lunch and dinner menus to be quite high-end and limited, as well as fairly expensive, however it is one of the most luxurious hotels in the area. We chose to eat away from the hotel most days, but the on-site entertainment always seemed very pleasant. There's also an ice cream parlour just next door serving desserts to die for!
There are 3 bars, including the Luna Bar by the pool, Lounge Bar within the restaurant, and the stunning rooftop Zenith Bar. We certainly made good use of the half-price cocktails during happy hour by the pool, but the real star of the show is the sunset views from the rooftop Zenith bar.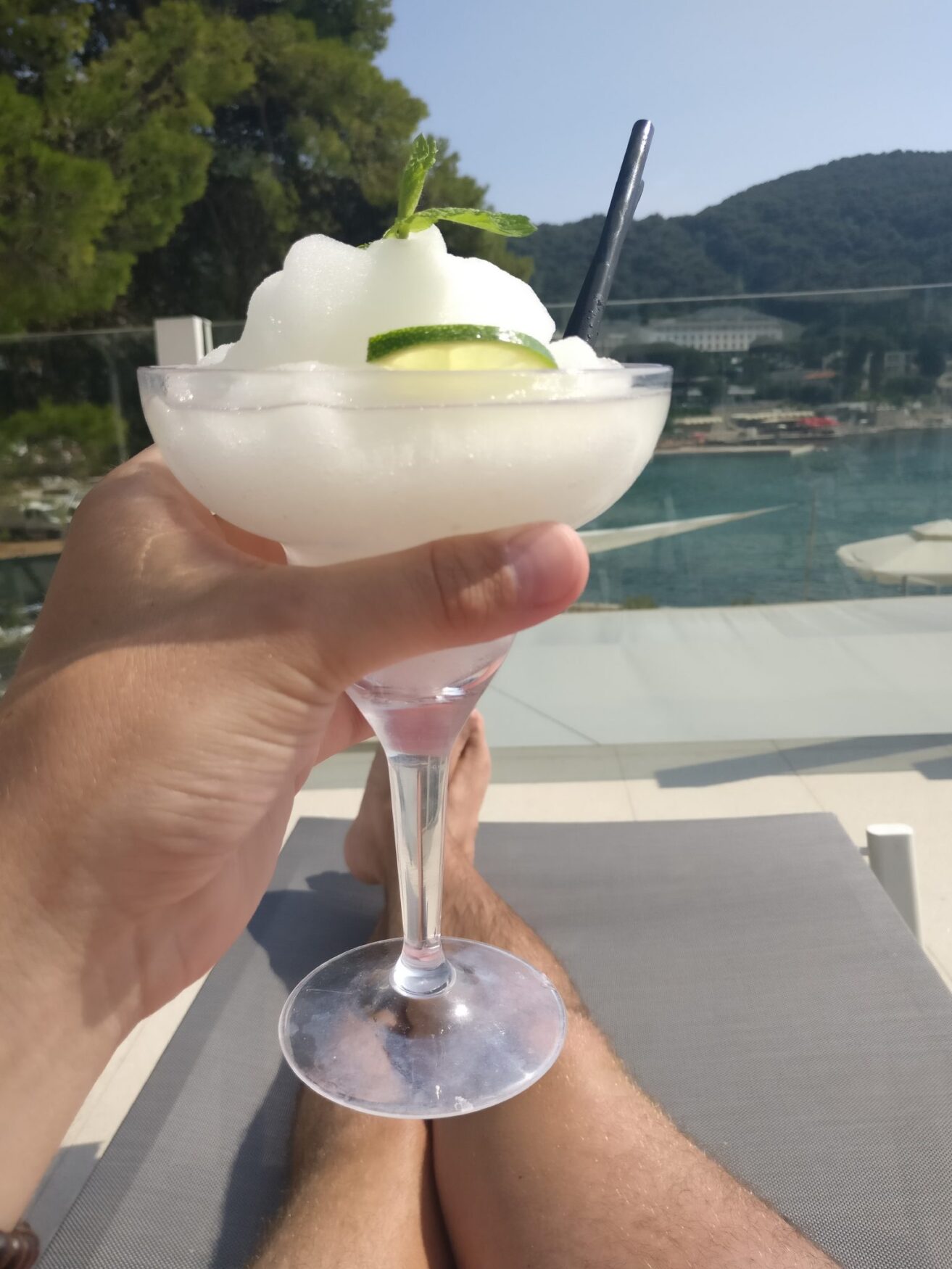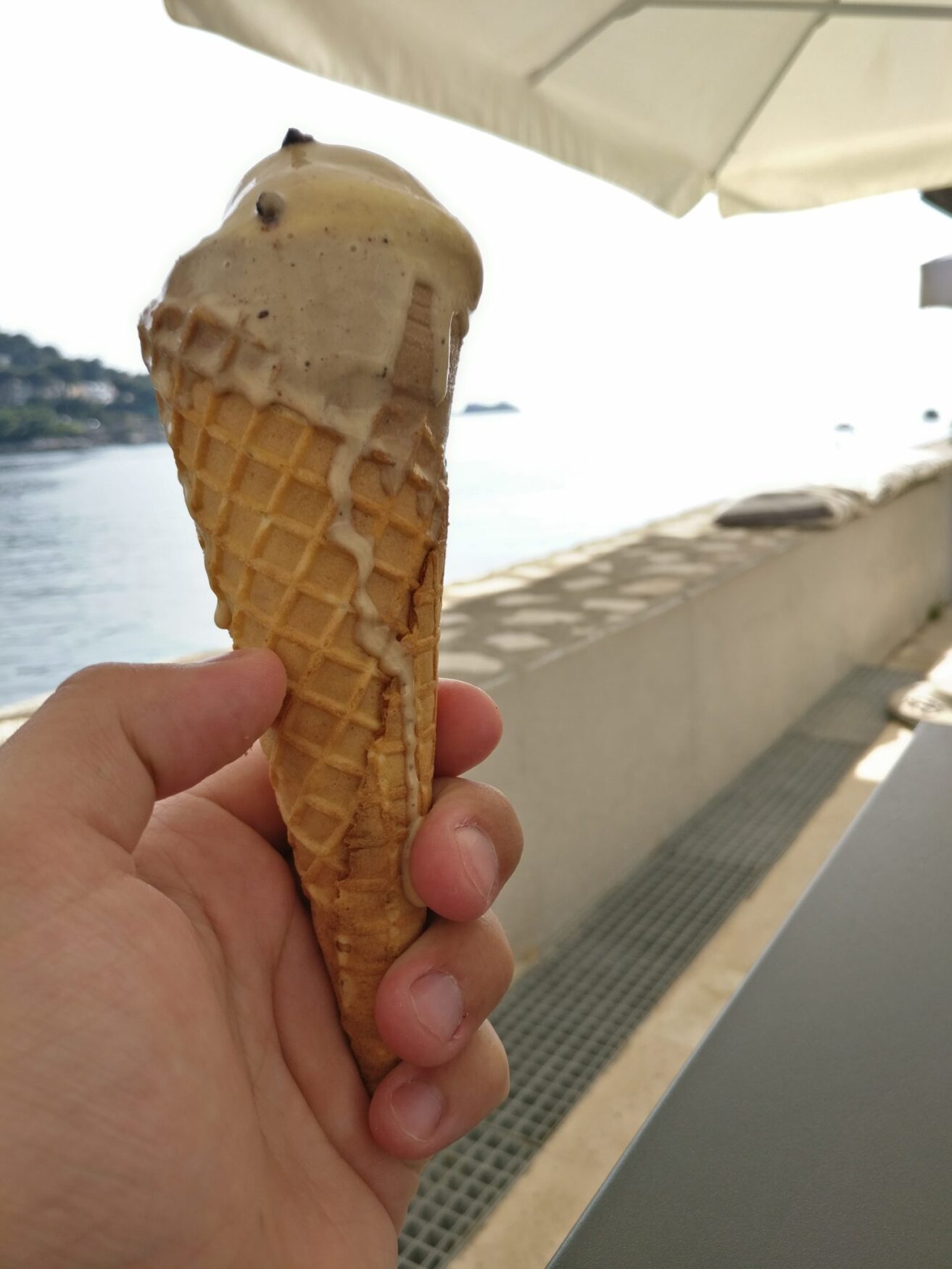 Amenities
The hotel has everything you would expect from a modern 4-star hotel. The WiFi is good and stable, with access throughout. The pool area is small but well laid out, and was never too busy during our stay. The pool area is actually set outside above the restaurant, offering perfect views across the bay. There are complimentary robes in the rooms, and the bathrooms have plenty of complimentary toiletries. 
Top Tips
Try and book a sea view room on a high floor for the best views
Catch the sunset from the rooftop Zenith Bar
Head down the road to the Cave Bar More; a bar built inside a cave!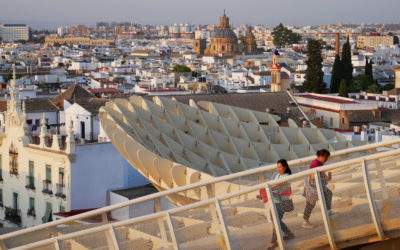 History, heritage and culture, the capital of Andalucía has it all to offer.
Find out the best way to explore the famous Benagil Caves.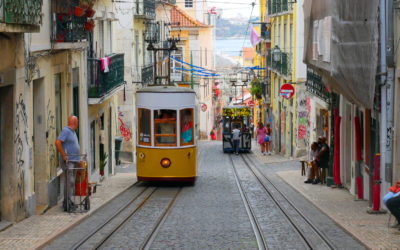 A guide for those who only have a couple of days to explore this fantastic city.