This page may contain affiliate links, through which the owner of this site could earn a commission. You can find out more here.
I was lucky enough to visit Helsinki in December 2019 for the Digital Tourism Think Tank Global conference, focussing on the digital opportunities and challenges facing the tourism industry. Aalto University in Espoo, a neighbouring city to Helsinki, hosted the conference, and it was the perfect place to talk about innovation and sustainability with these being incredibly important to the two cities who are at the forefront of research and development. Naturally, given the opportunity to travel here with work, I extended the stay to explore the city and find out what the top festive things to do in Helsinki are.
Top Tip | Check which dates you are travelling as Finland's Independence Day takes place in early December, meaning many of the attractions will be shut across the city.
1. Christmas Markets
Of course, Christmas Markets are always top of the list on a Christmas trip to a European city, and Helsinki has a fine offering. Located in Senate Square at the foot of the impressive Helsinki Cathedral, over 120 stalls sell everything from fine food and drink, decorations, festive gifts, and Glögi, a traditional Scandinavian festive drink consisting of spiced wine, raisins and almonds, and sometimes a dash of vodka! There are also a handful of markets in Market Square at the end of the festively lit and decorated Esplanadi Park.
Helsinki Christmas Markets
Senate Square, 00170 Helsinki, Finland
Find out more.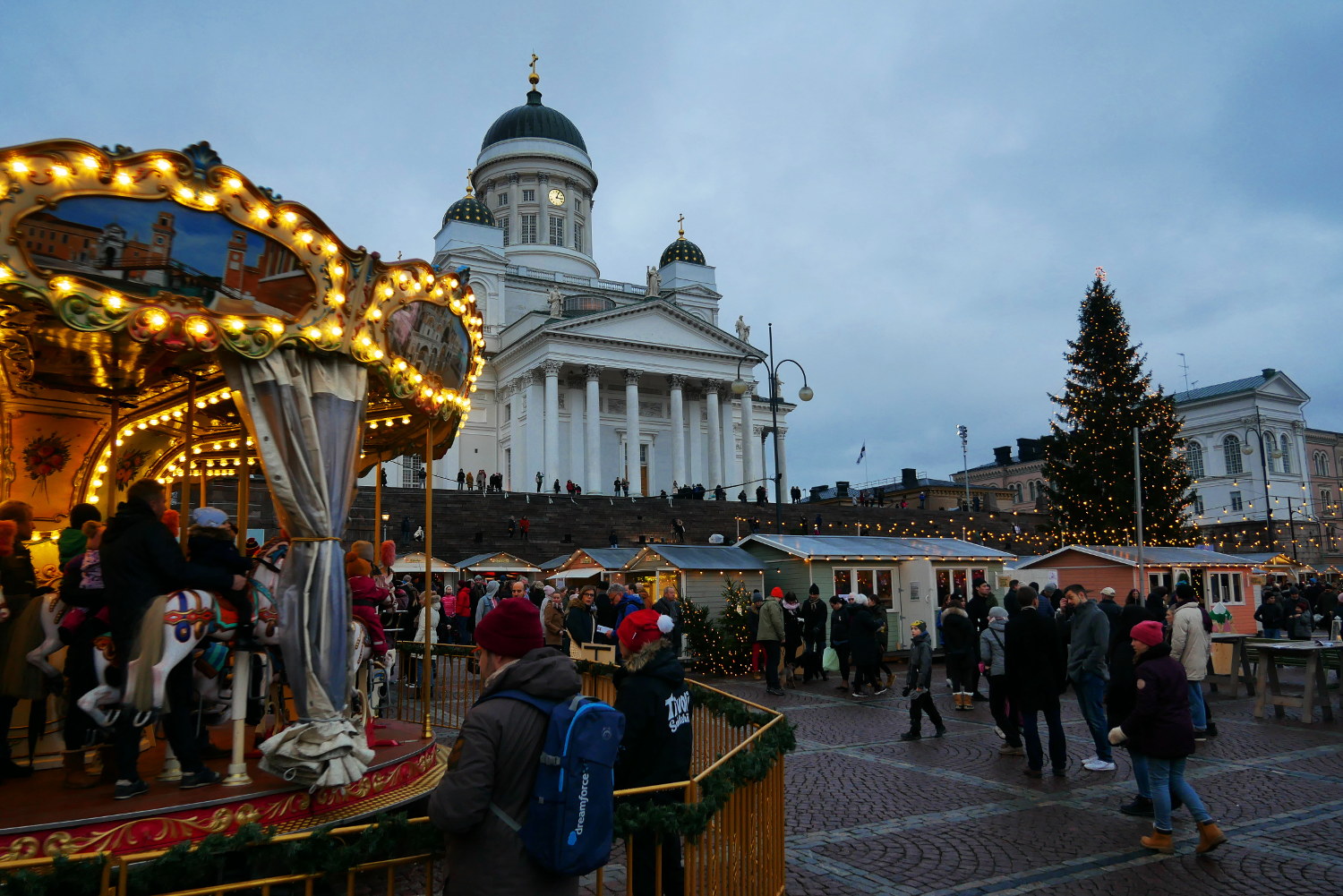 2. Christmas Shopping 
Whether you're looking for high-street shopping or traditional Finnish gifts, Helsinki is a great city to get your Christmas shopping underway. The switching on of the Christmas lights along Aleksanterinkatu – Helsinki's famous shopping street – hails the start of the festive period. Christmas decorations adorn store windows, with Stockman's offering sure to draw the crowds. Outside of the city in Vantaa, the newly opened Helsinki Outlet has over 40 fashion outlets boasting savings of up to 70%. 
For traditional gifts, head to the Christmas Markets or search out OMA Puoti, a small store just off Senate Square offering a range of Finnish handicrafts directly from local artisans, including clothing, jewellery and ornaments. 
3. Ice Skating
In Rautatientori (Railway Square) just outside of Helsinki's Central Railway Station is the impressive Ice Park. Open until mid-March, the award-winning Ice Park Helsinki costs just €6 for an adult and €3 for a child. Along with the ice skating, there's also a café serving hot and cold drinks, alcohol and food.
Ice Park Helsinki
Rautatientori, 00100 Helsinki, Finland
Find out more.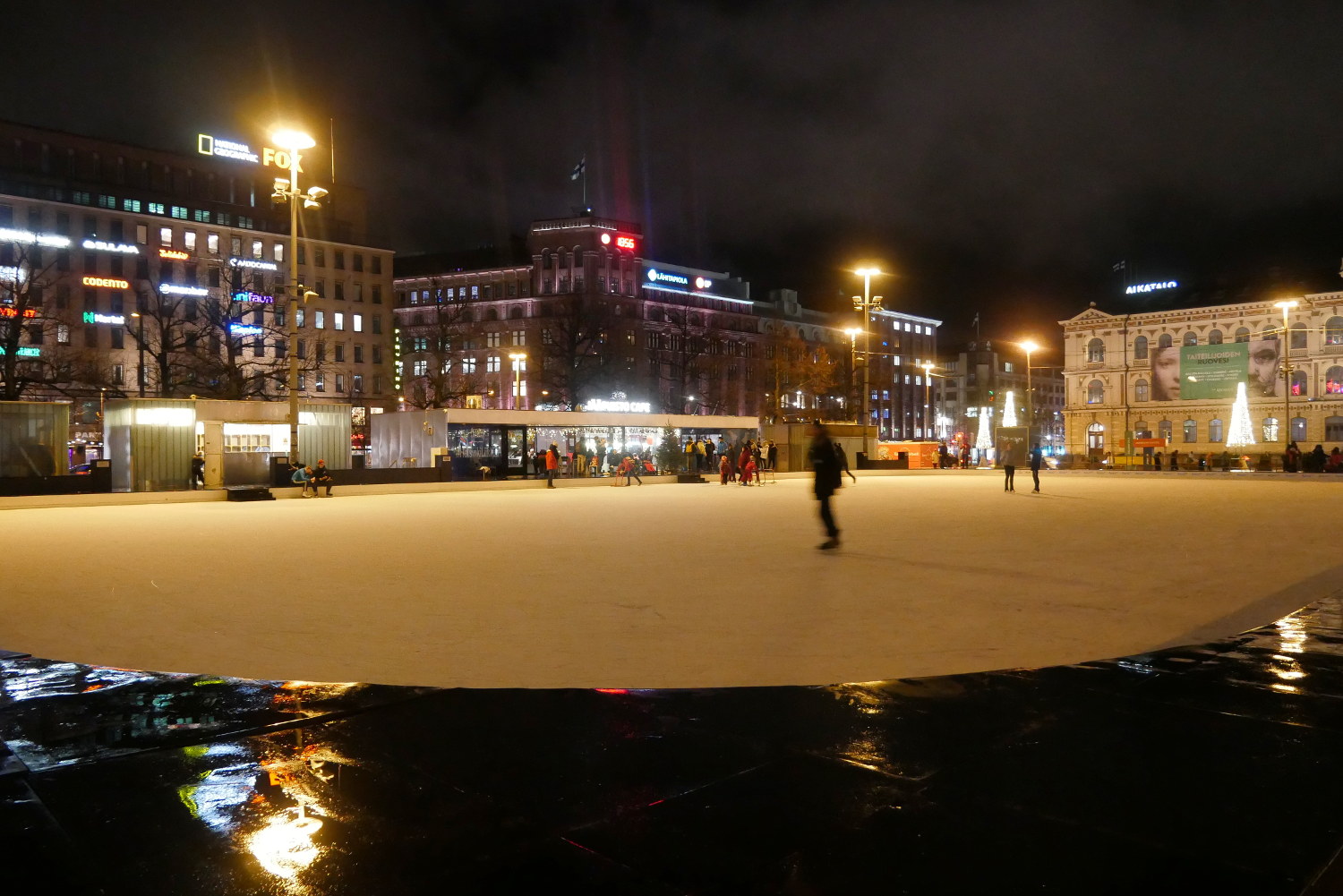 4. Café Regatta
You can't fail to get in the Christmas spirit at the wonderfully eclectic Café Regatta. Located in Töölö and overlooking the marina, this festive favourite serves up hot drinks and their famous warm cinnamon buns every single day of the year. The tiny hut has stood in the same spot since 1887 and is eccentrically decorated inside. It can squeeze in around 6 small tables, but there's plenty of space outside to appreciate the views and share a drink under a blanket. There's also an outdoor fire where you can cook sausages and other food bought from the café.
Cafe Regatta
Merikannontie 8, 00260 Helsinki, Finland
Find out more.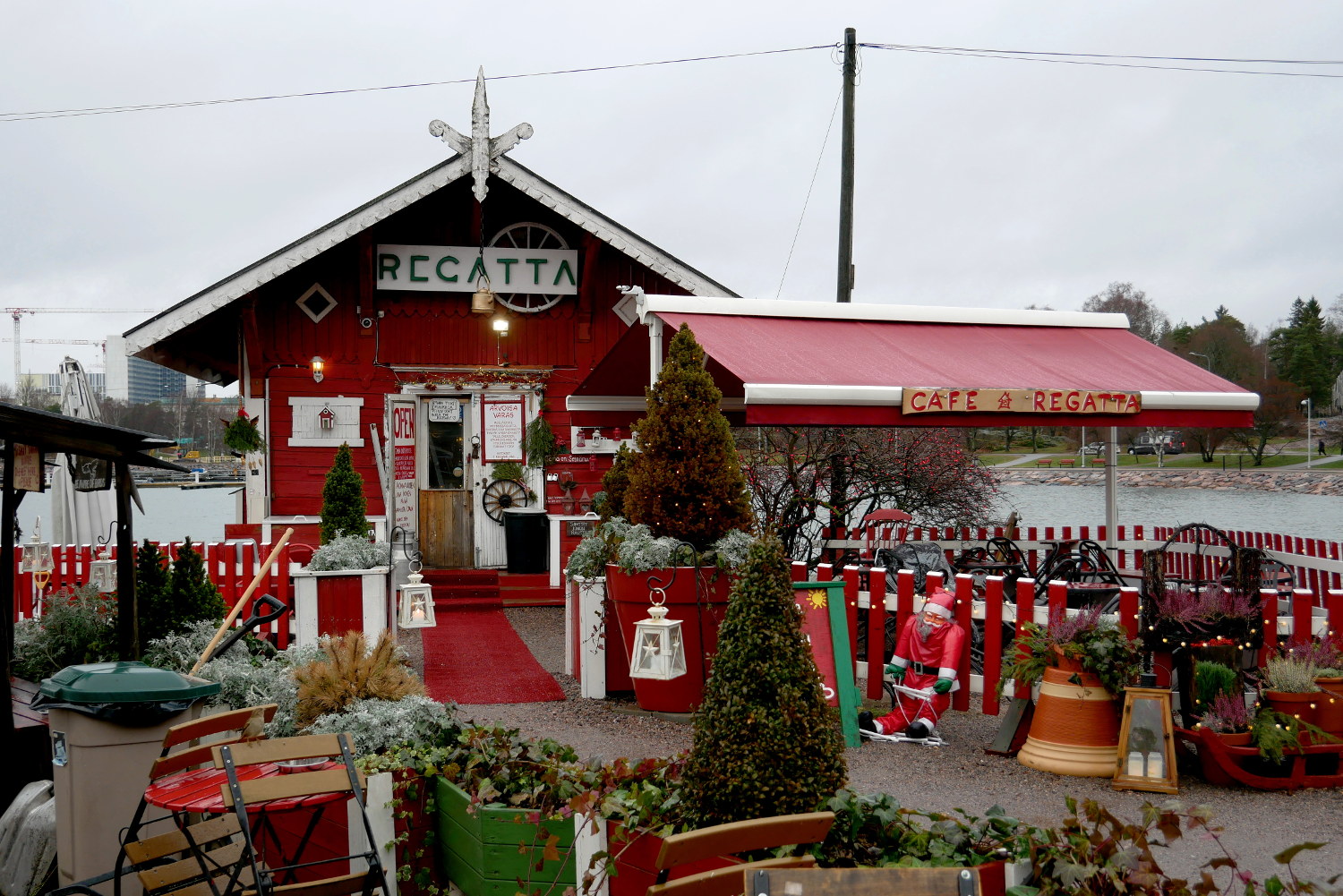 5. Swim in Allas Sea Pool
Feeling brave? Helsinki's Allas Sea Pool is open year round, and is a unique way to spend  a day during the festive season. Located near to Market Square, there is a sea water pool, warm water pool heated to 27°C, and a children's pool, as well as a magnificent sauna. Alongside this, there are plenty of events taking place at Allas Sea Pool, including yoga, swimming classes, and moonlight swimming. Recommended for the cold winter months are swimming caps and dressing gowns, as it's certainly going to feel chilly when you get out!
Allas Sea Pool
Katajanokanlaituri 2a, 00160 Helsinki, Finland
Find out more.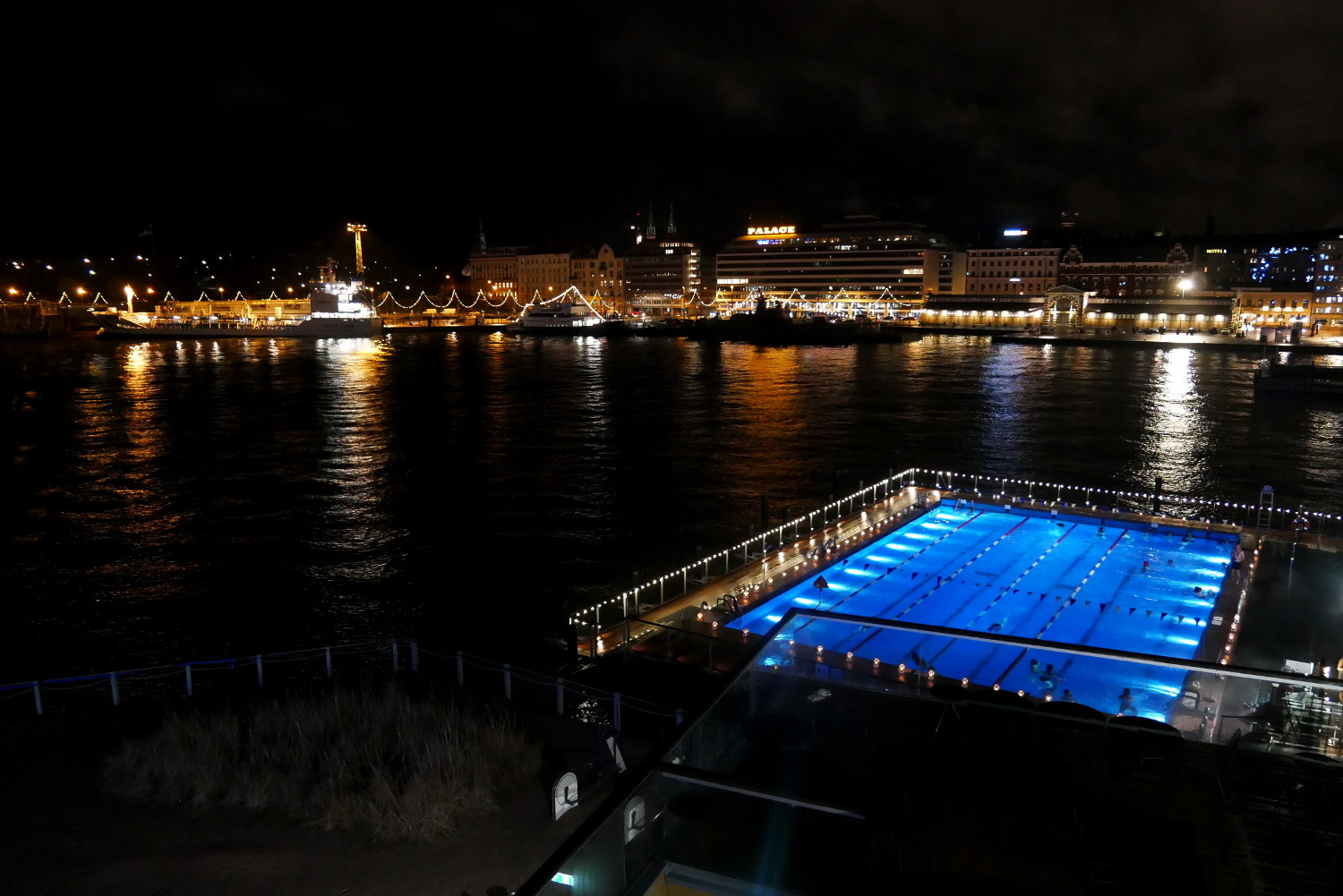 6. Temppeliaukion Church
Whether you are religious or not, I can't recommend a visit to Temppeliaukion Church enough! Excavated and constructed into the rock, I can assure you that you will never have seen a church quite like this. Festively decorated, the church is also a popular concert venue due to its natural acoustics, and when I visited there was a fabulous saxophone and church organ duet. Entry to the church costs €3 for an adult and is free for children.
Temppeliaukion Church 
Lutherinkatu 3, 00100 Helsinki, Finland
Find out more.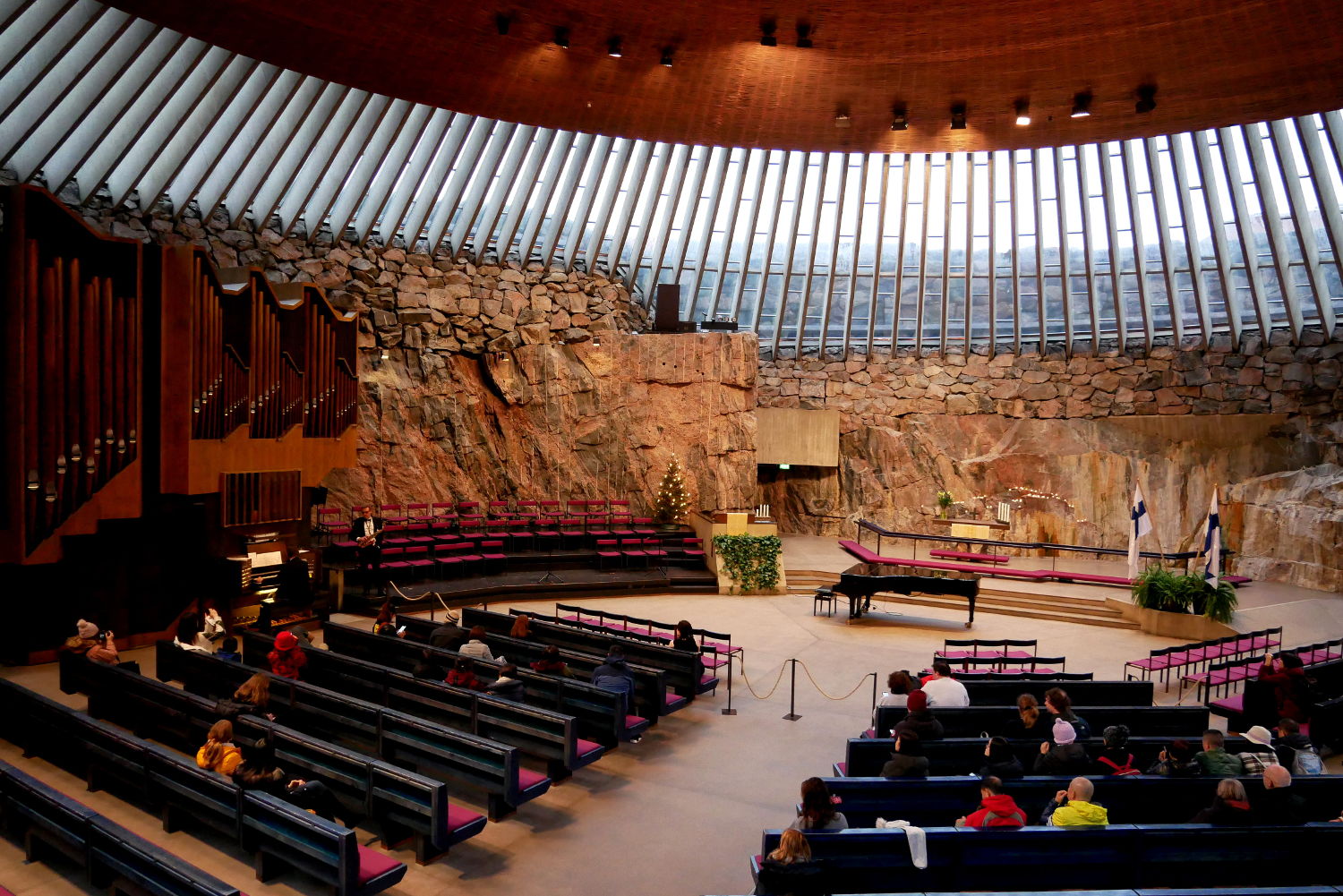 I loved visiting Helsinki in December, and there's certainly plenty more to do than the few experiences I have outlined above. What are your favourite things to do in the city? Let me know in the comments below!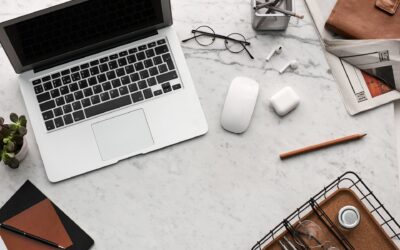 WordPress is the perfect place to build your travel blog, and I wanted to share some of my favourite plugins to supercharge your site.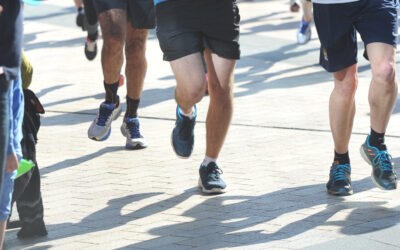 A daily blog of my challenge of running 100km in the month of June.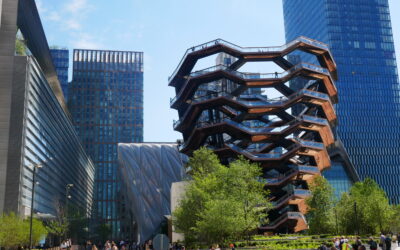 Hudson Yards, New York's newest neighbourhood, is a $25billion urban regeneration project.