Nestled along the slopes of Andalucía's Sierra Nevada, La Alpujarra is a famous collection of traditional white pueblos straddling the provinces of Granada and Almería. Typified by the white, flat-rooved buildings and narrow streets that the Berber population built after the Moorish invasion of the region in the 8th Century, the villages remain incredibly fertile thanks to the annual snow-melt of the Sierra Nevada mountains. 
The most well-known of the villages are the trio of those in the Poqueira valley: Pampaneira, Bubión, and Capileira. These three villages have capitalised on the touristic interest in the region, and have plenty of accommodation, attractions, and culinary options available for those wanting to make the incredibly picturesque trip up into the mountains. I hope this photoblog helps to showcase the beauty, serenity, and daily life of the wonderful La Alpujarra.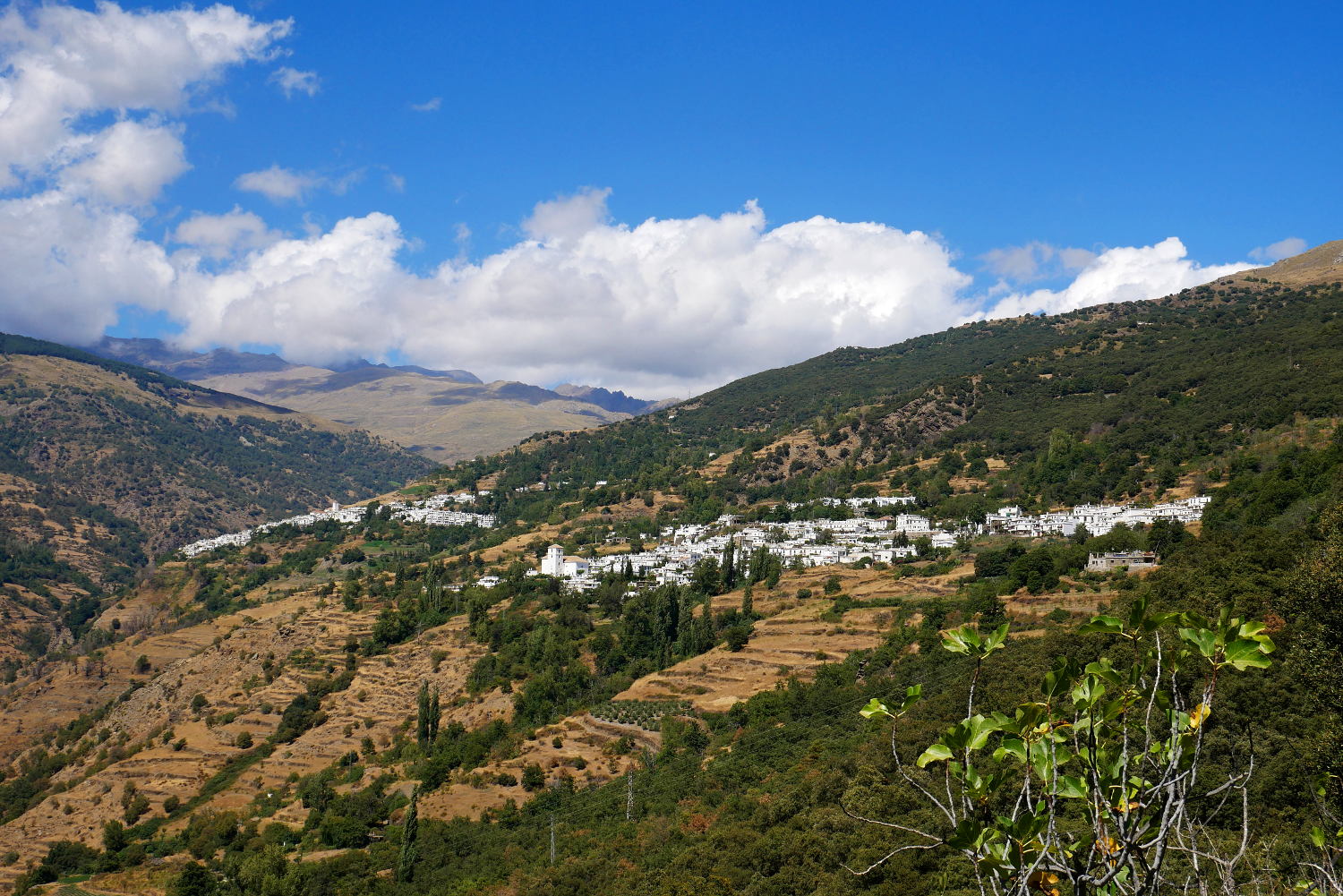 The view of Bubión and Capileira nestled on the mountain-side.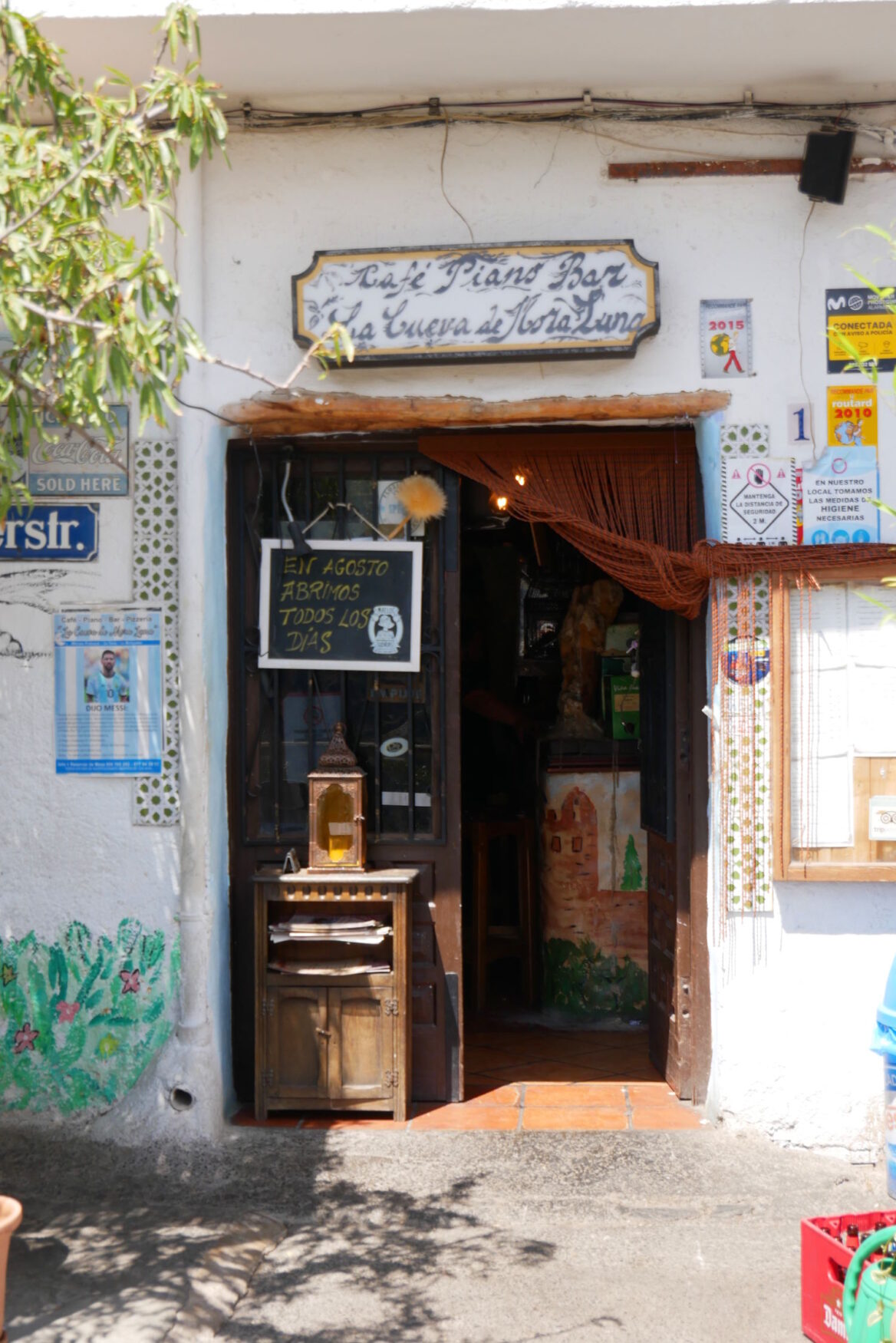 The quaint and inviting doorway to 'Piano Bar la Cueva Mora de Luna' in Mecina Fondales.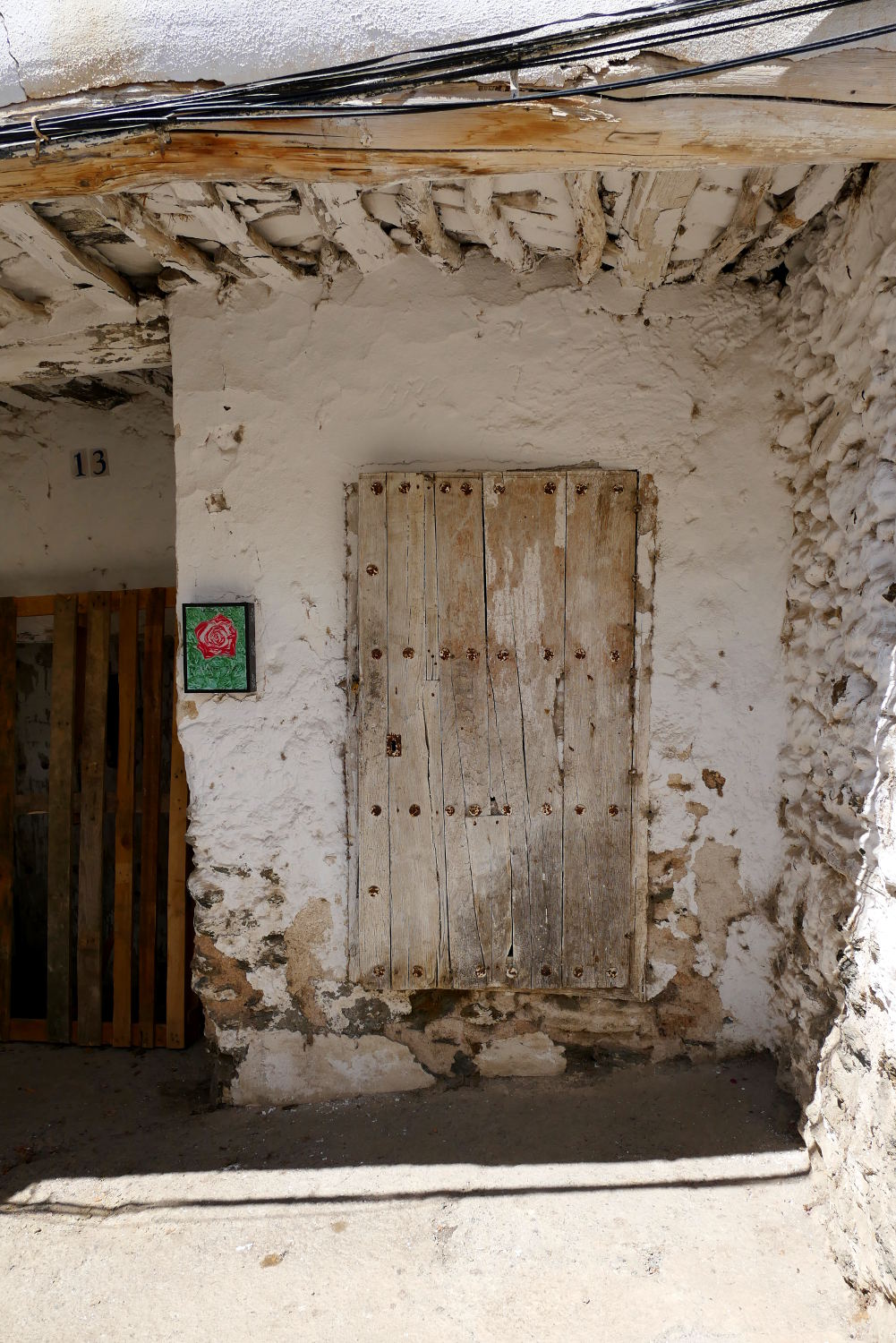 A contrasting old entrance in Ferreirola.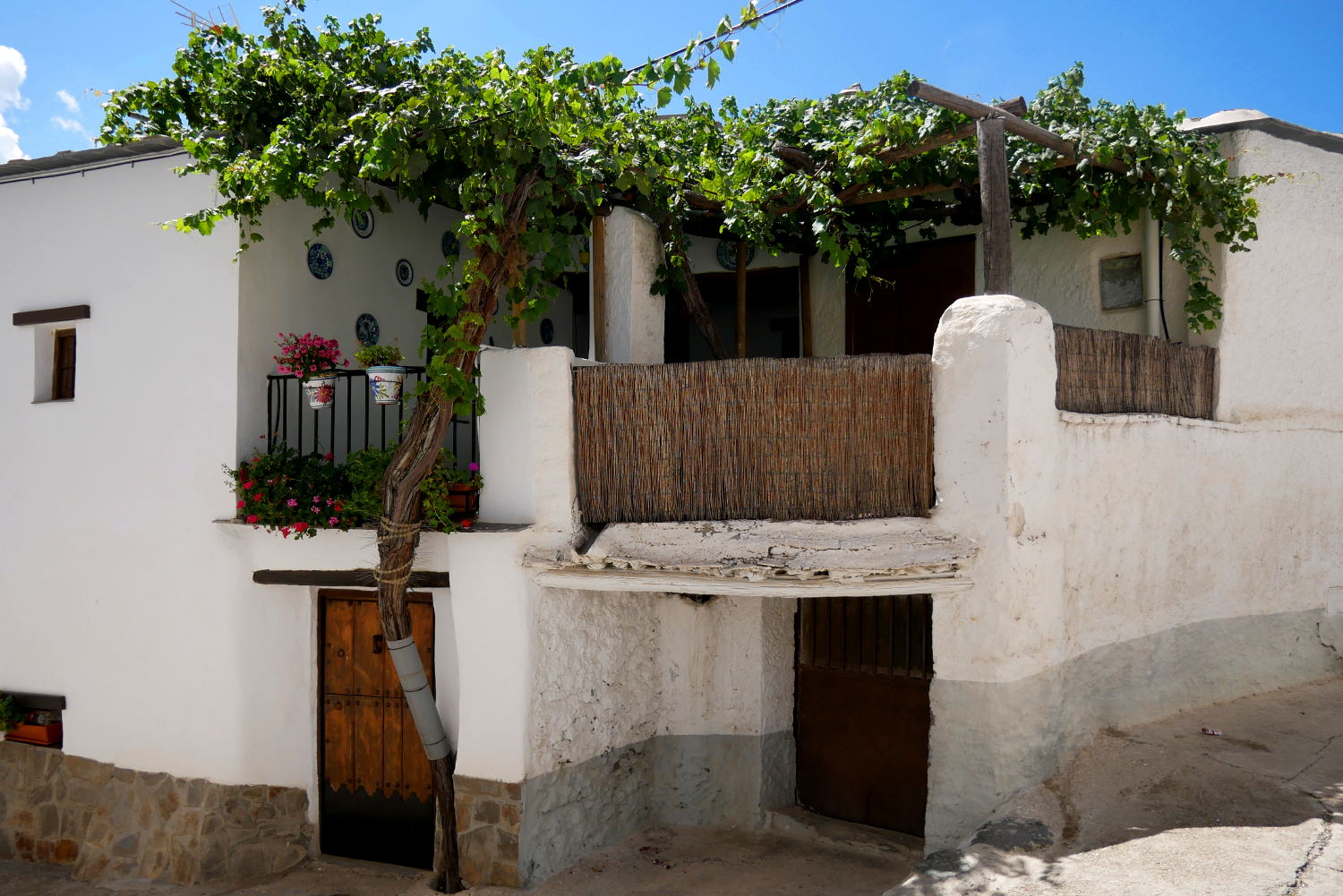 A gorgeous grape-filled terrace on a traditional house in Ferreirola.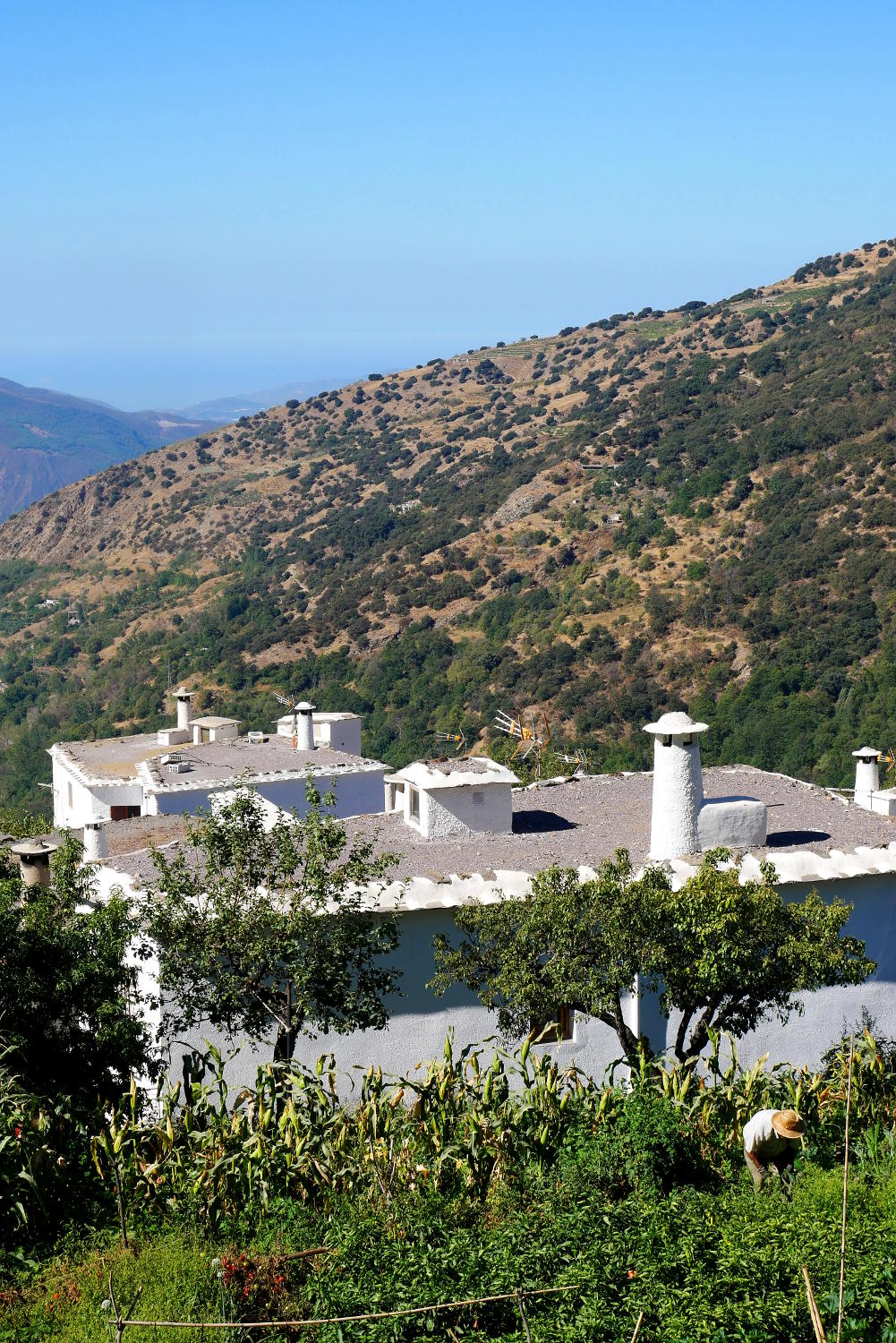 A farmer works the Alpujarran fields in the sun.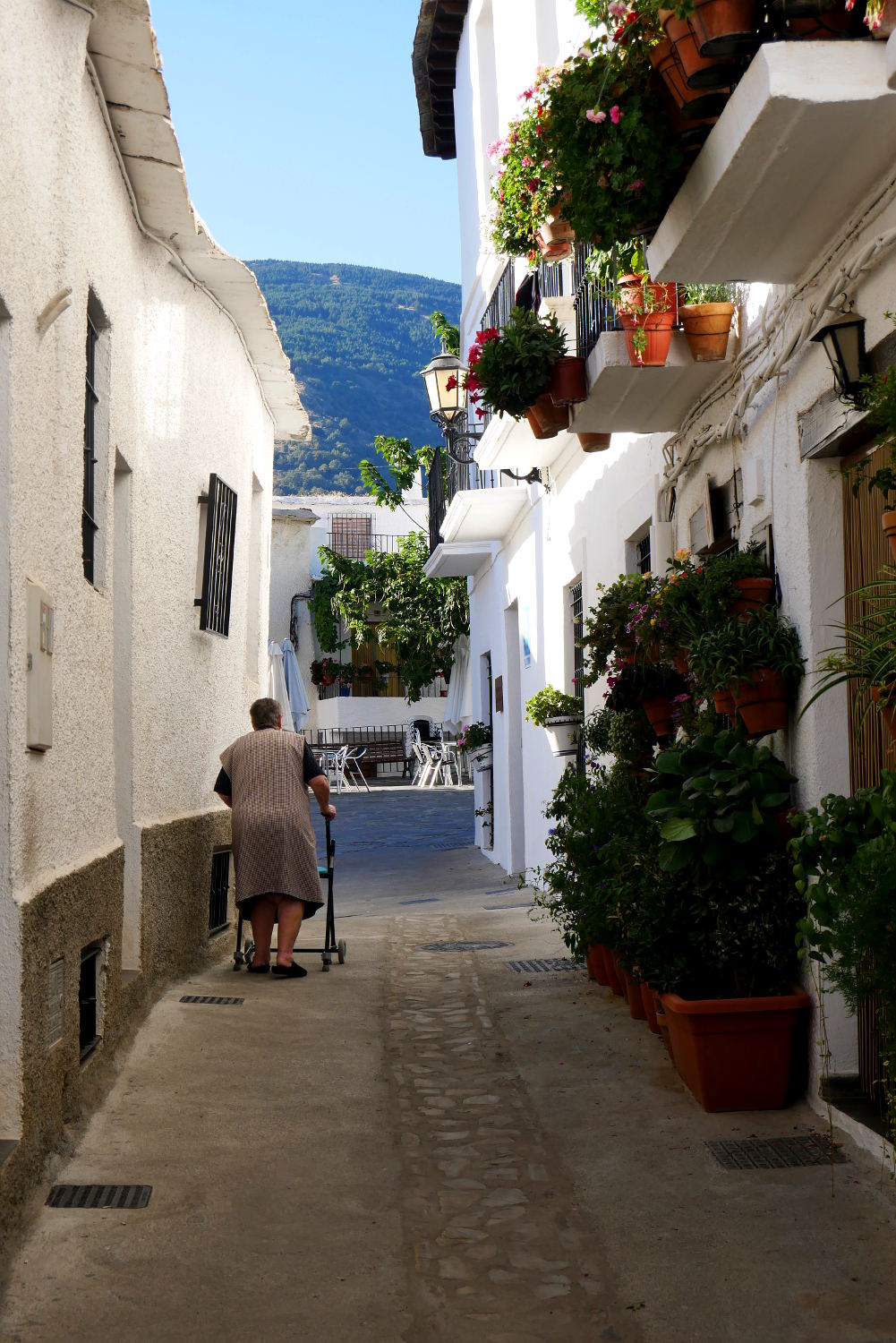 Meanwhile an elderly lady wanders down the narrow streets.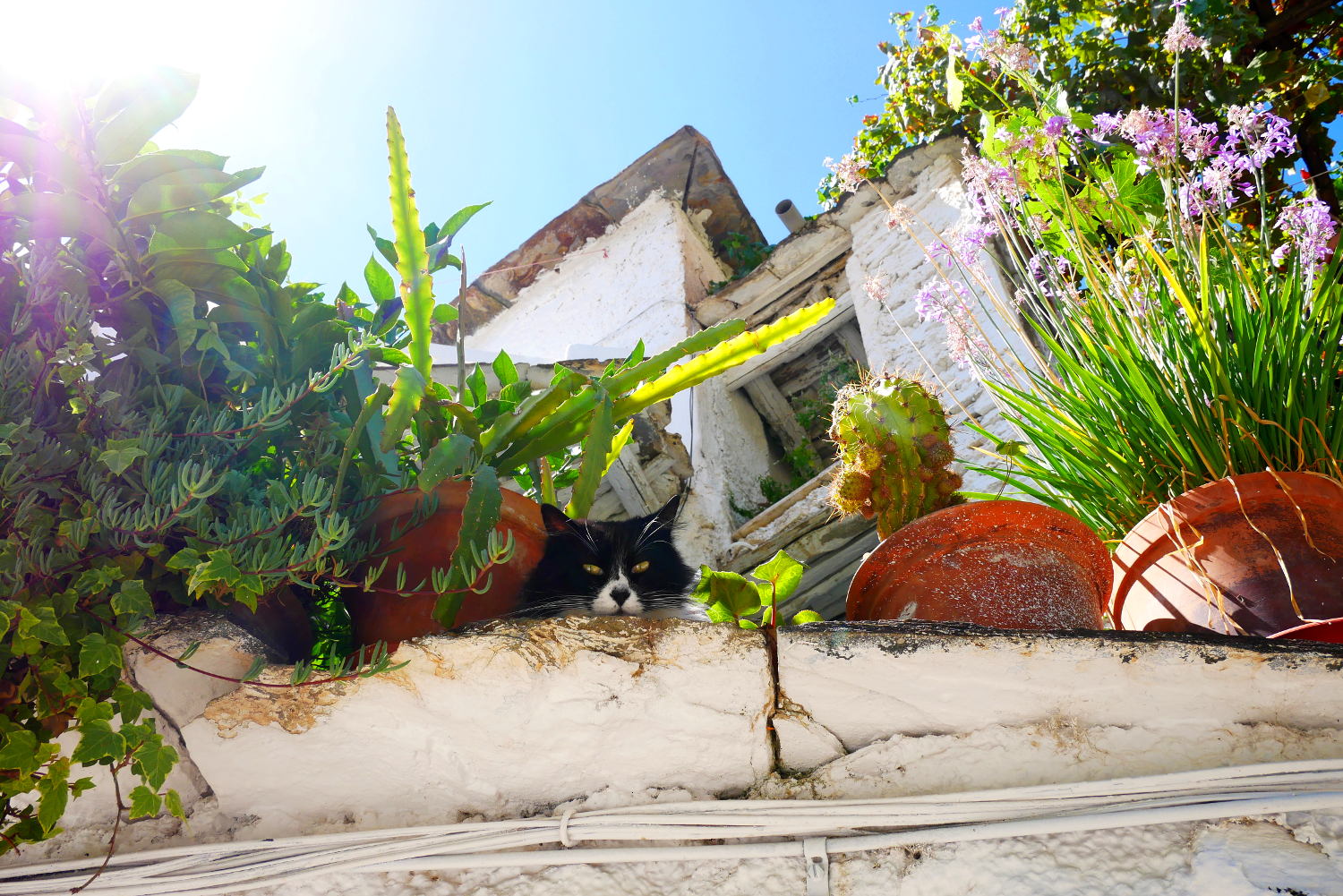 A relaxed cat keeps watch from a rooftop in Ferreirola.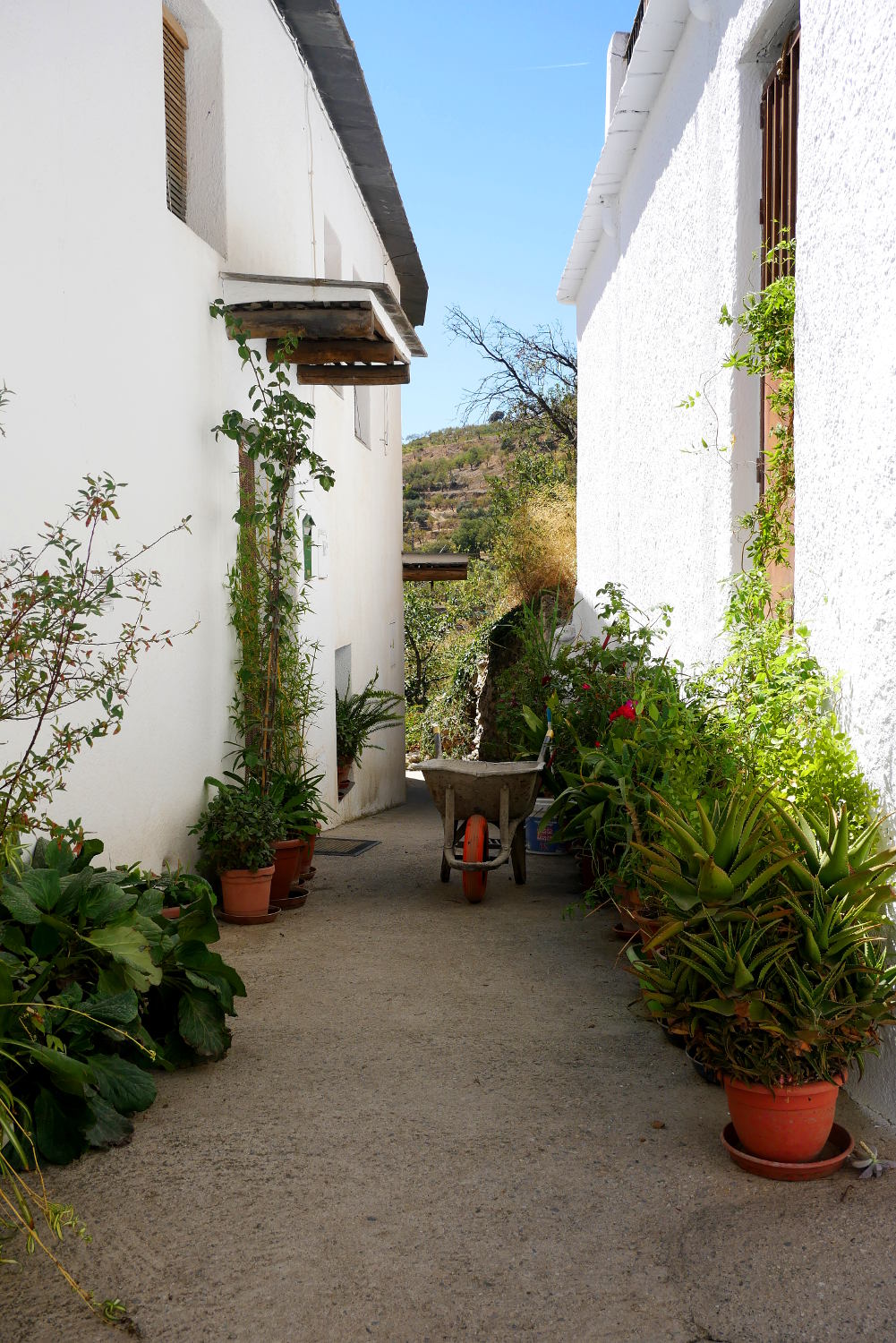 A traditional Spanish plant-lined street requires some work.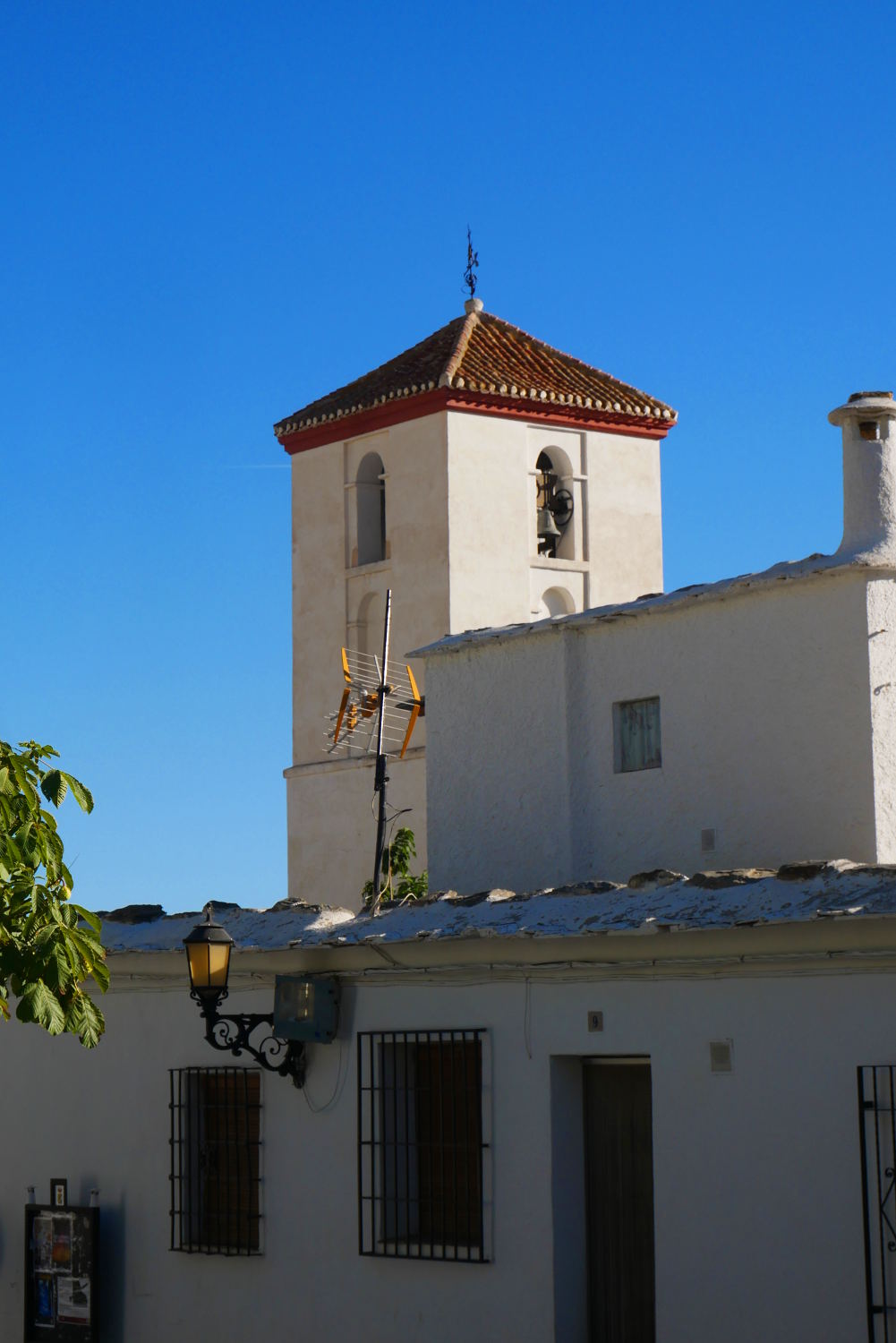 The Church of Santa Maria Maggiore in Capileira stands strong against the blue sky.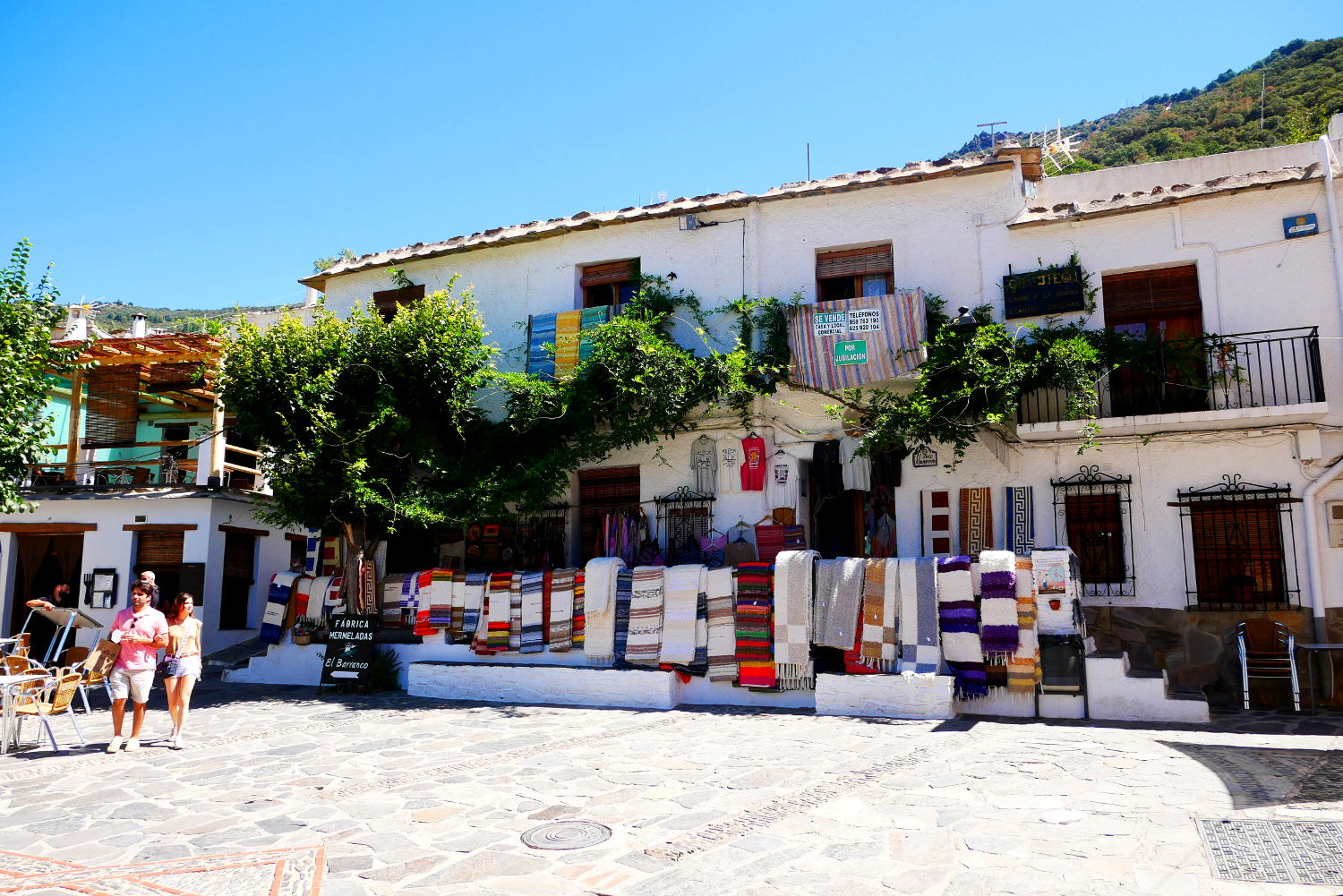 A shop selling the famous La Alpujarran rugs in Pampaneira.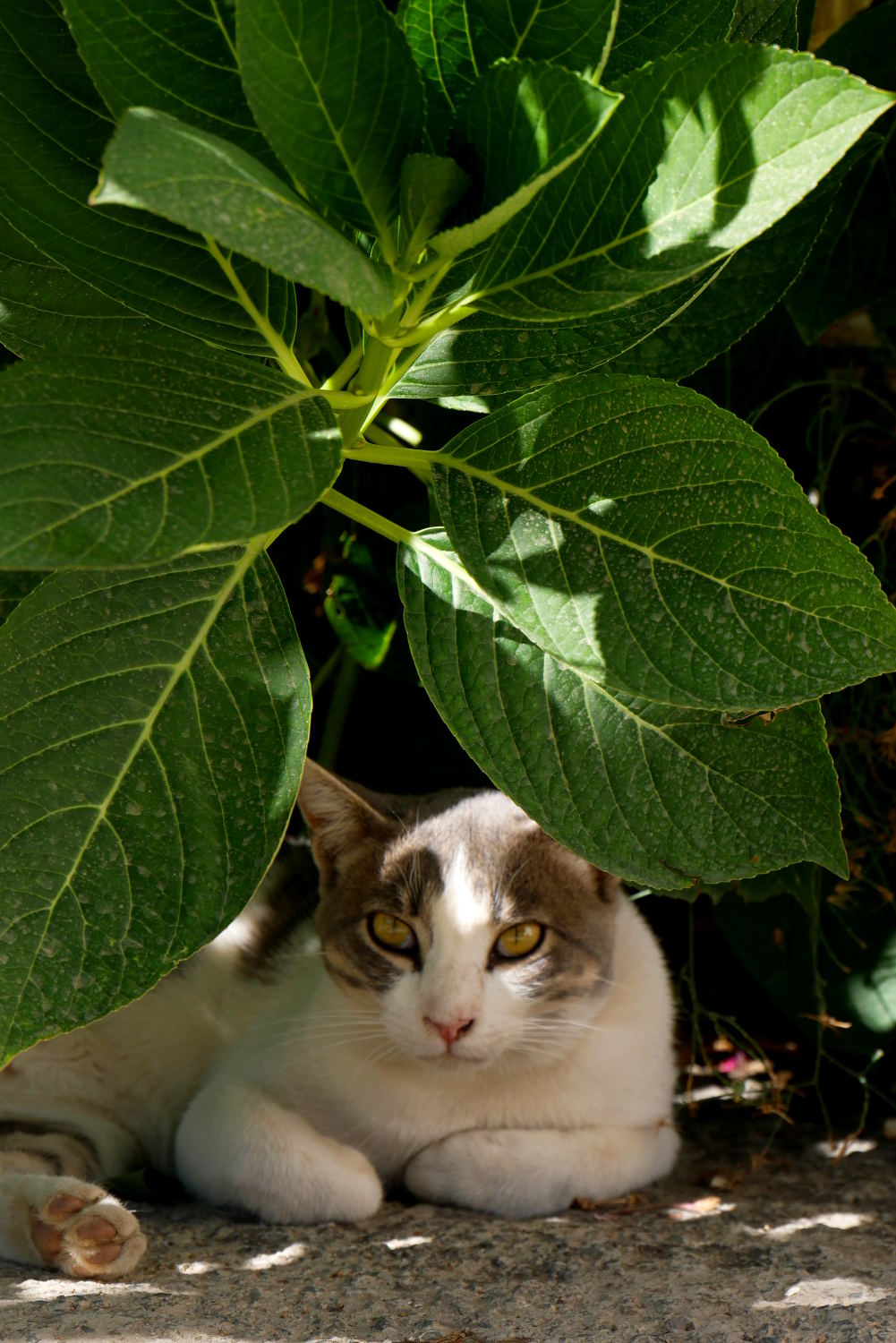 A cat catches some shade in Bubión.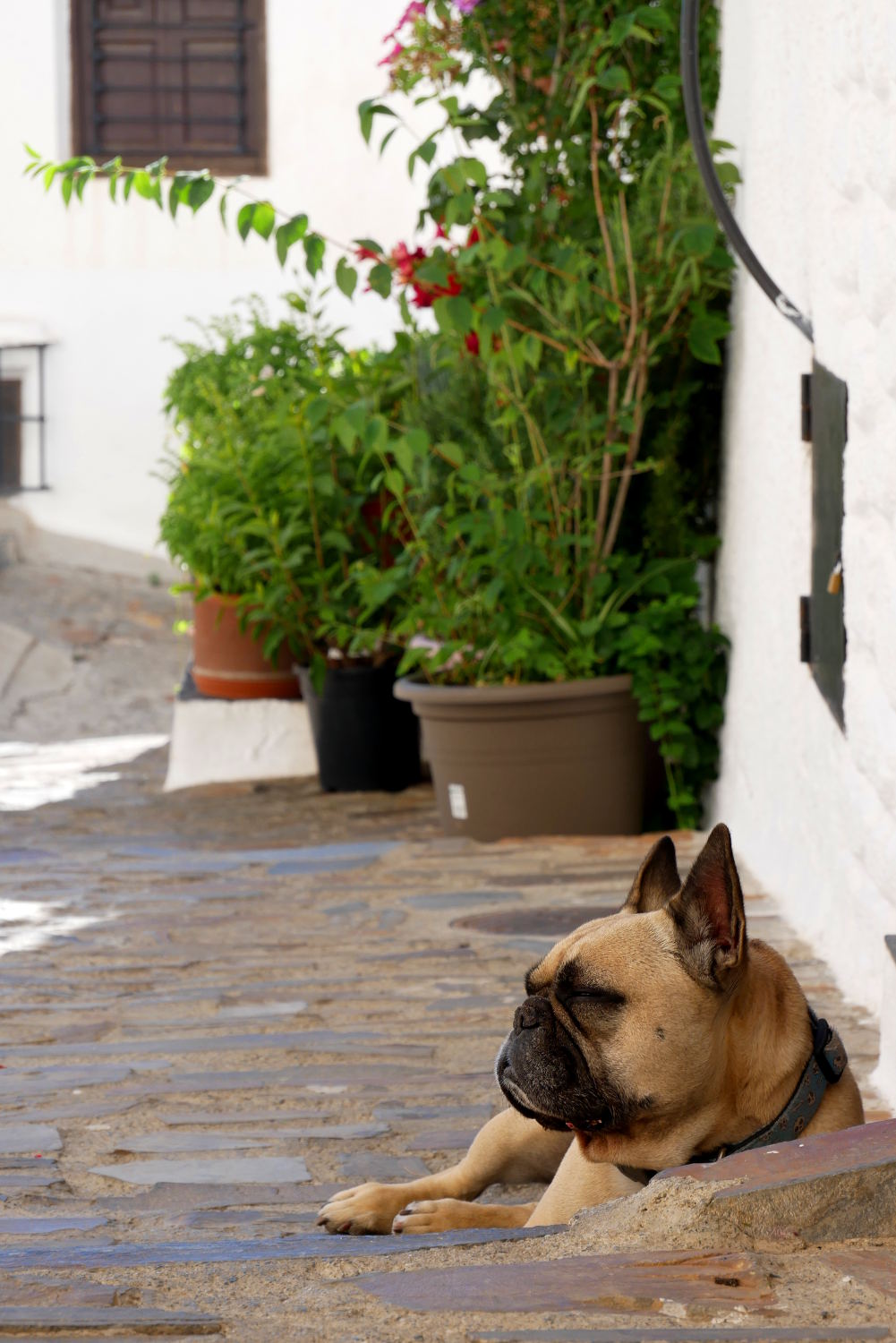 Whilst a dog relaxes on the steps at the foot of our apartment in Capileira.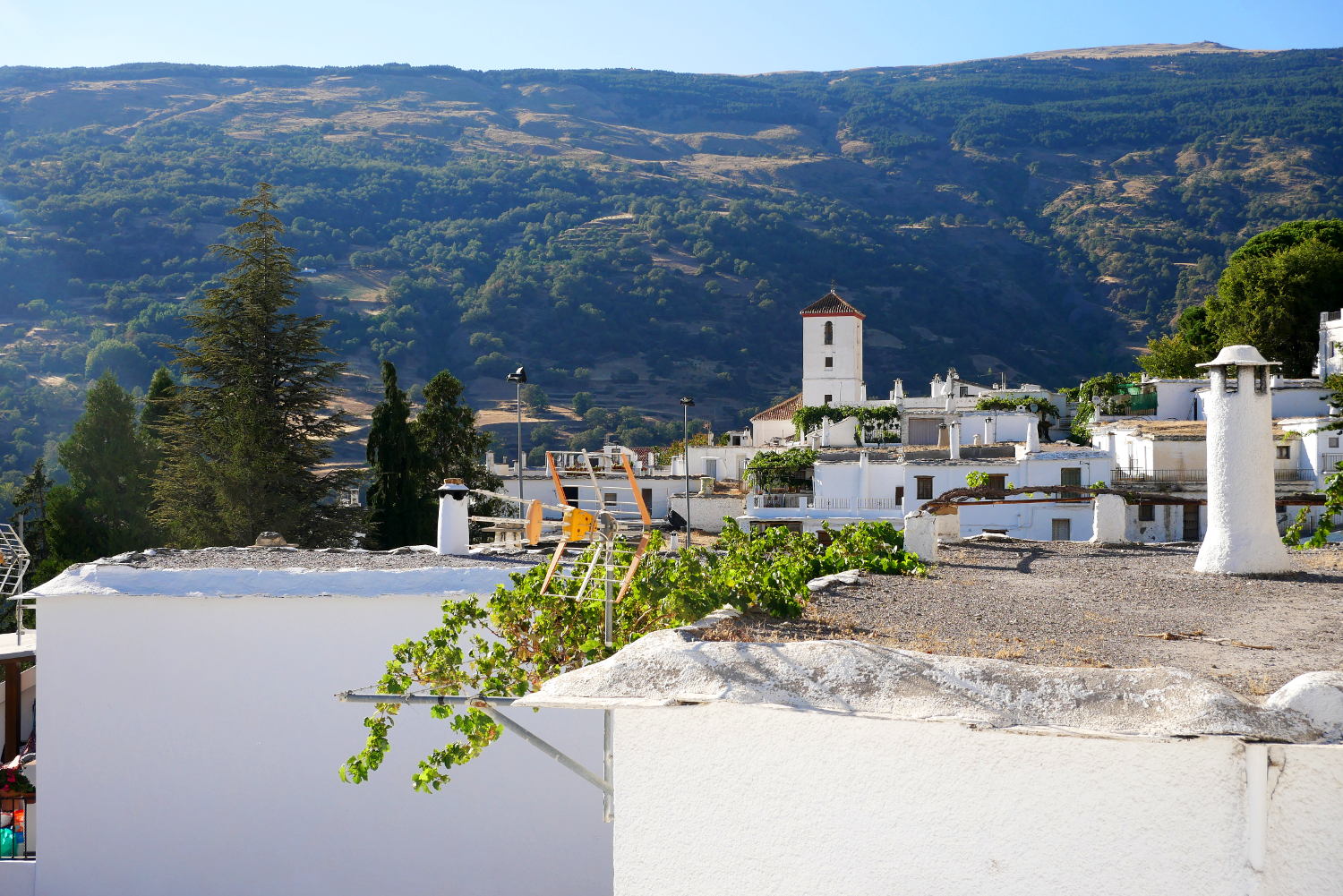 The view towards Capileira and the mountains from the Mirador del Perchel.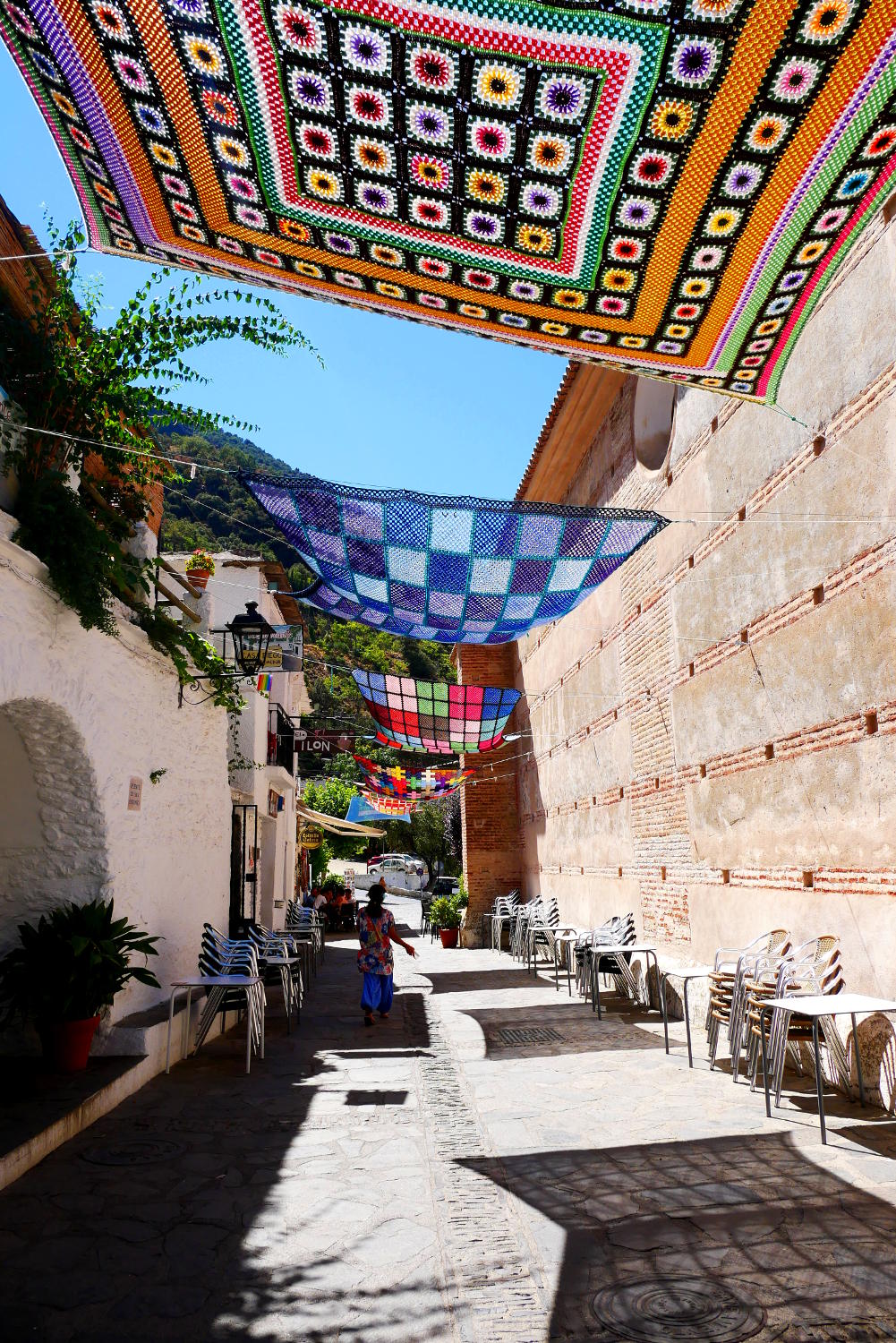 A partially covered main street in Pampaneira.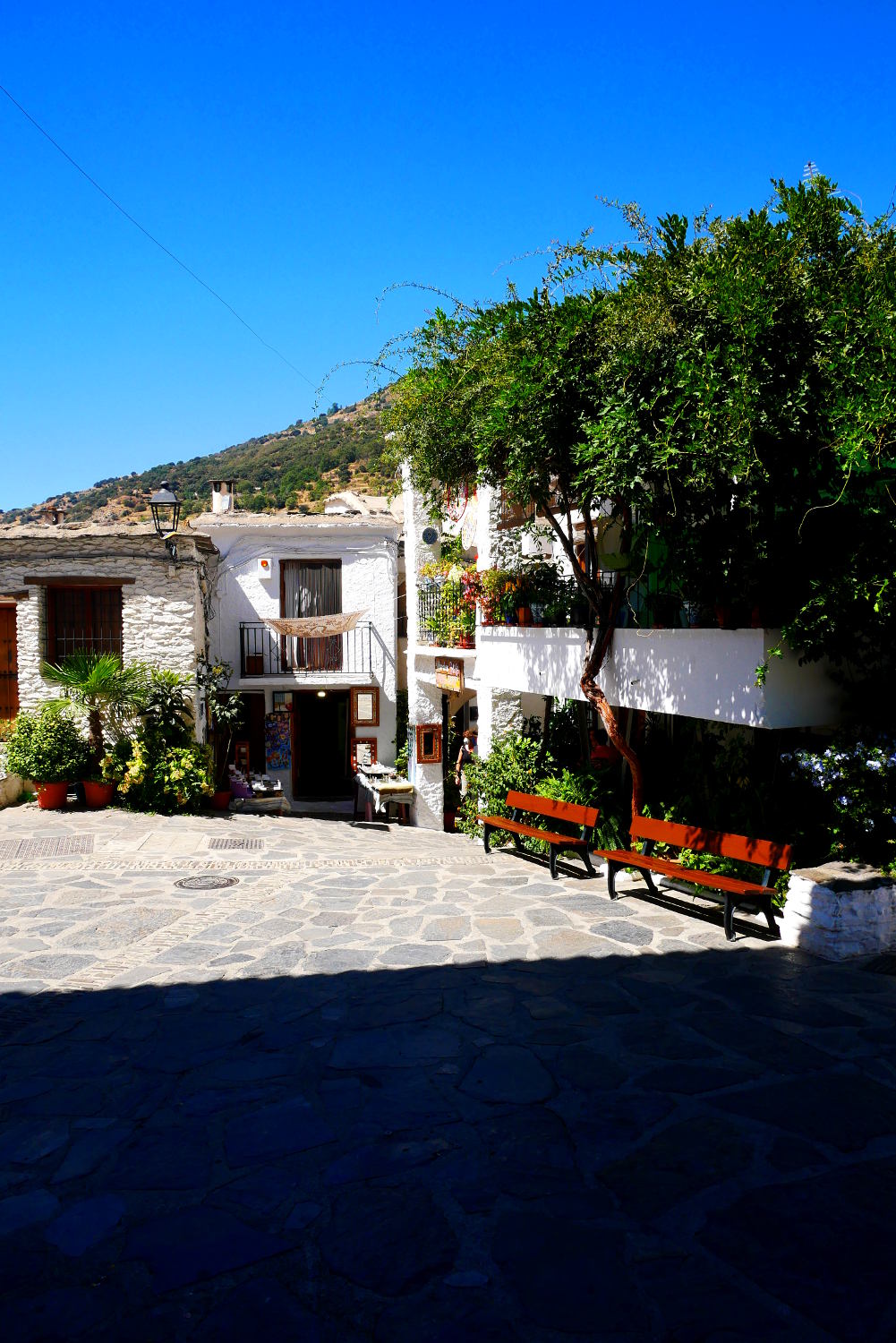 Sunshine and shade in the square at Pampaneira.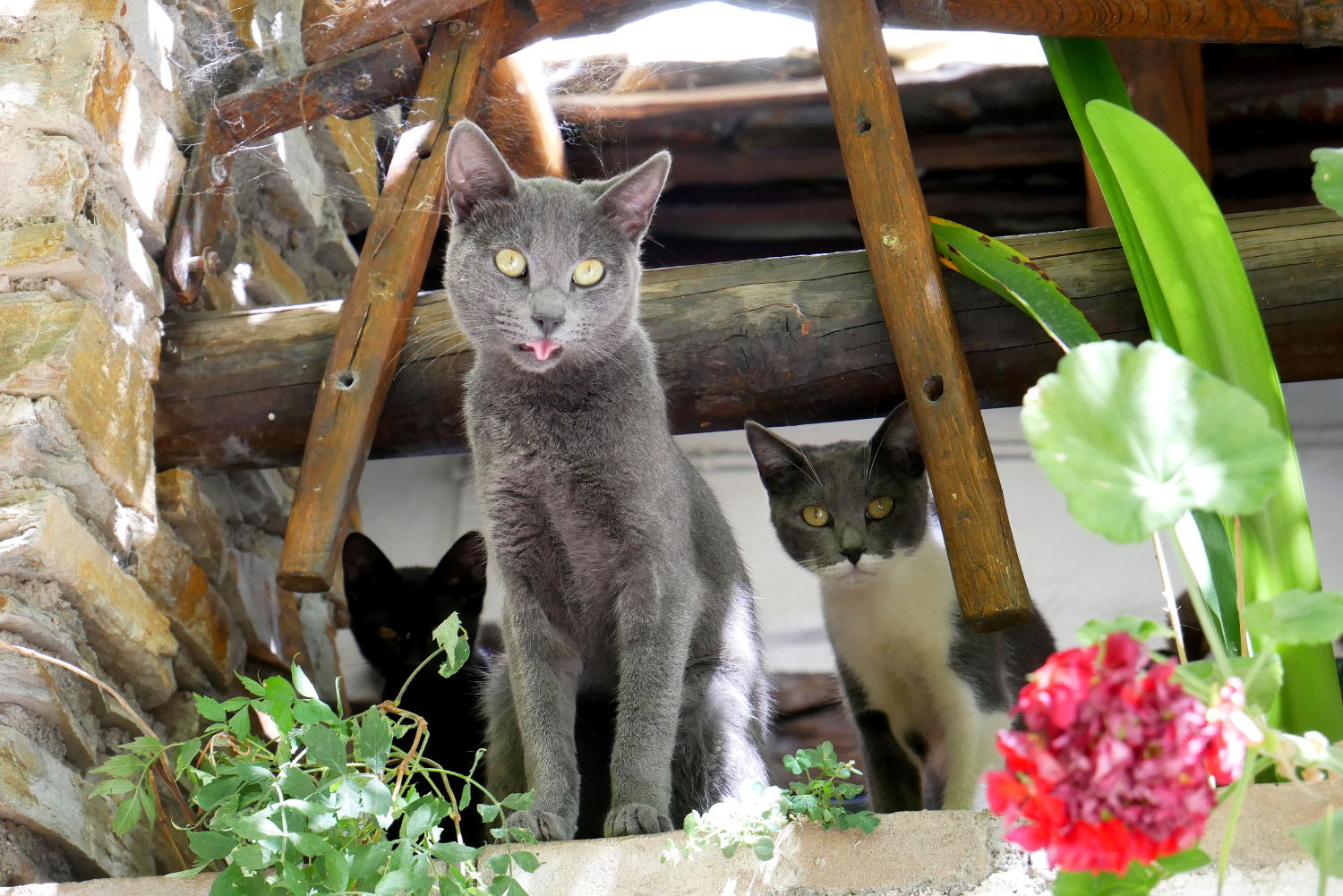 A cat and her kittens watch over the street in Capileira.