As a capital city in the extreme South-West of Europe, Lisbon is a place where frequent travelers to either Africa or America will experience a layover in at some point in their travels. Obviously popular in its own right, and well worth taking a week to visit, this blog aims to highlight some of the top experiences in the city for those who only have 24-48 hours to explore Lisbon.
Time Out Market
Lisbon is undoubtedly home to a range of fantastic restaurants, including eight Michelin-stars and a whole host of local cuisine. However, there's only one place where it all comes together, and that's in the Time Out Market. On a market site that dates back to 1100, Time Out's first venture into a physical food market offering resulted in one of the world's largest gourmet food spaces, and was clearly a huge success. Featuring 26 restaurants and 8 bars, the best of Lisbon has really come together under one roof.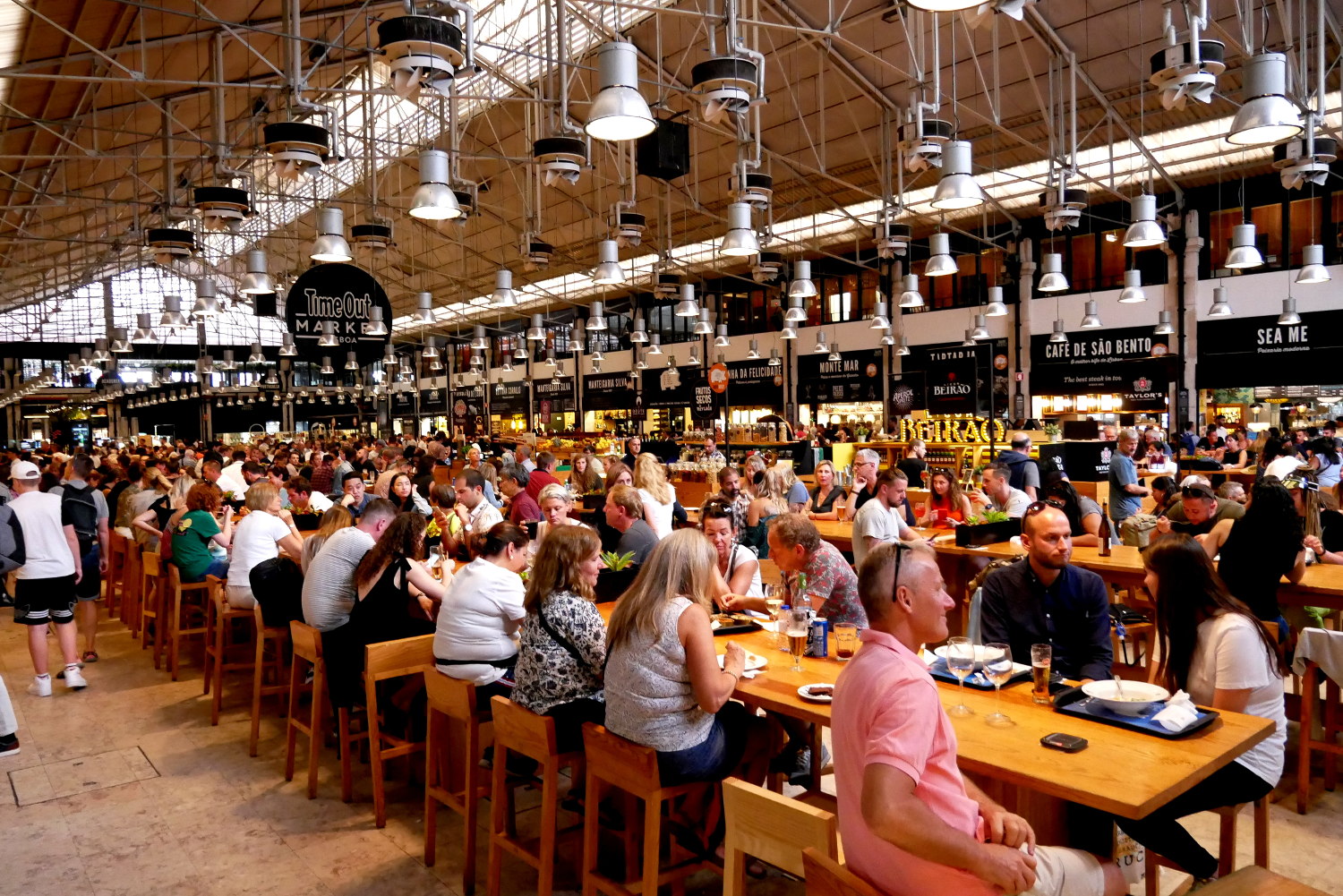 Alfama
Alfama is without doubt Lisbon's most charming neighbourhood. Even if you take a map or plan your route, I would wager a lot of money that you will get lost in the labyrinth of Medieval streets. But that's OK! Part of the charm of Alfama is stumbling around a corner and being treated to another beautiful view. Largely untouched from Lisbon's 1755 earthquake, the historic neighbourhood is famous for its hilly, winding streets, which offer some of the best local and traditional cuisines. Plenty of walking tours meander through Alfama, so take one of these to learn about the history from a local! Head to Bar Terraço de Santa Luzia for a drinks break with stunning views over the neighbourhood.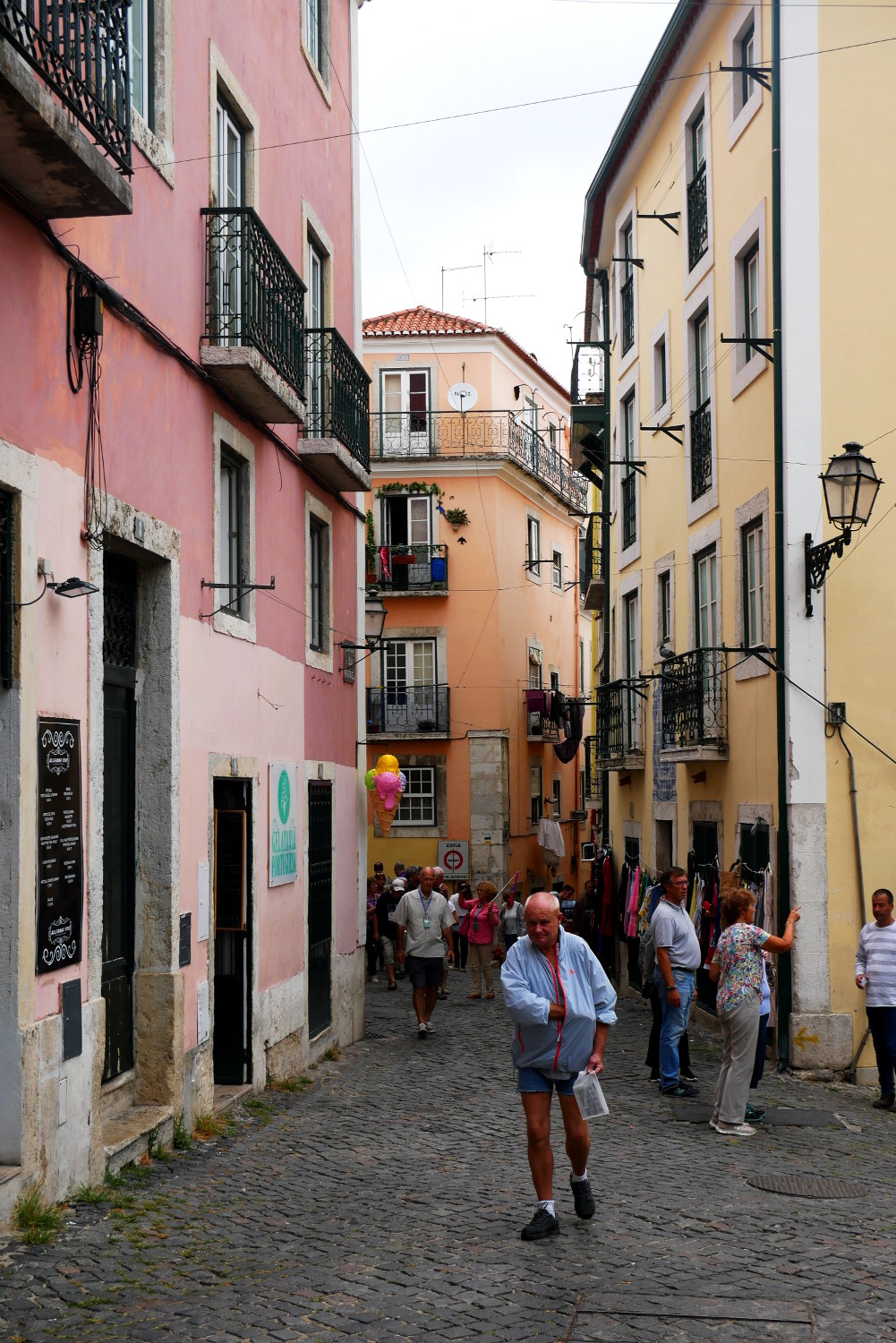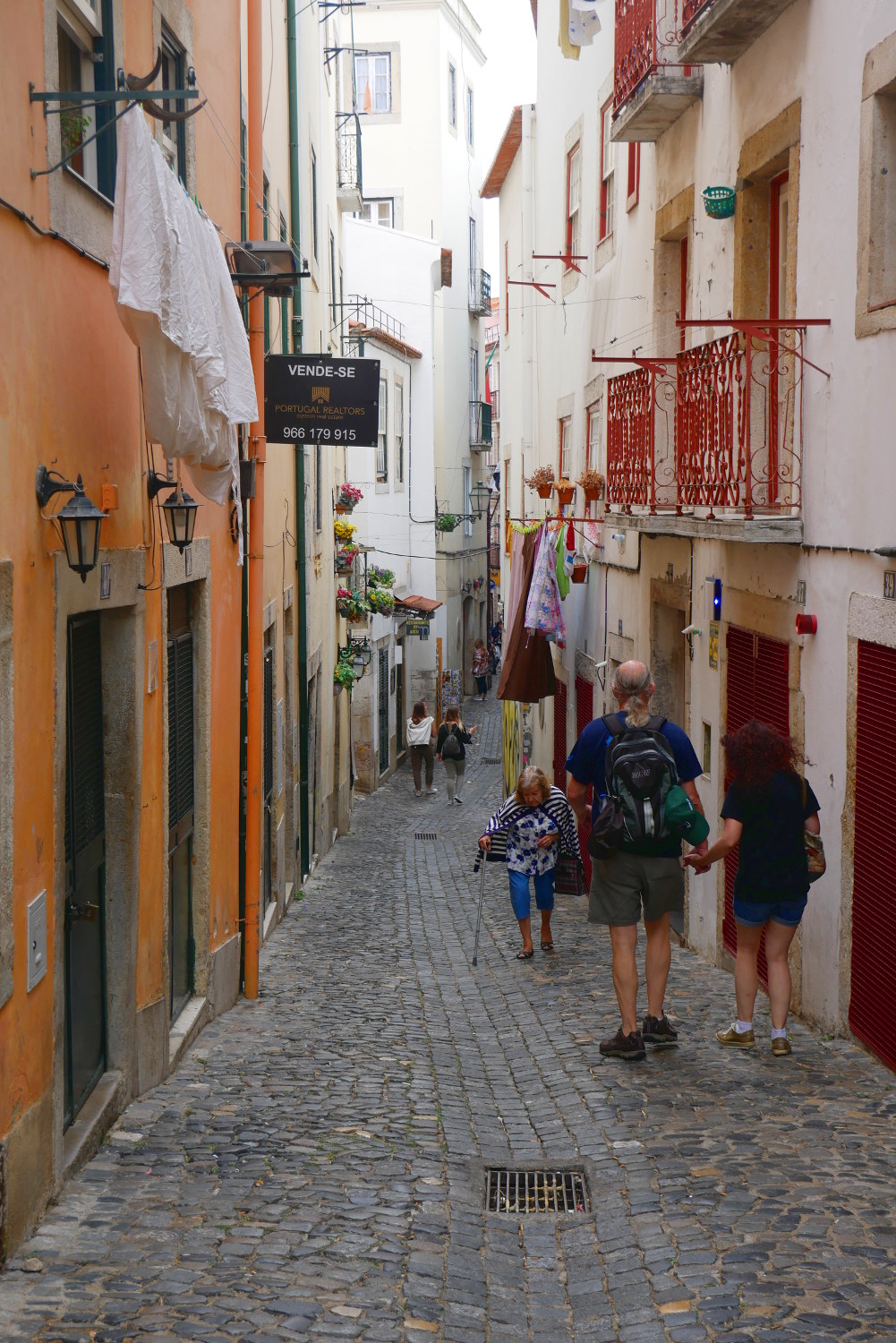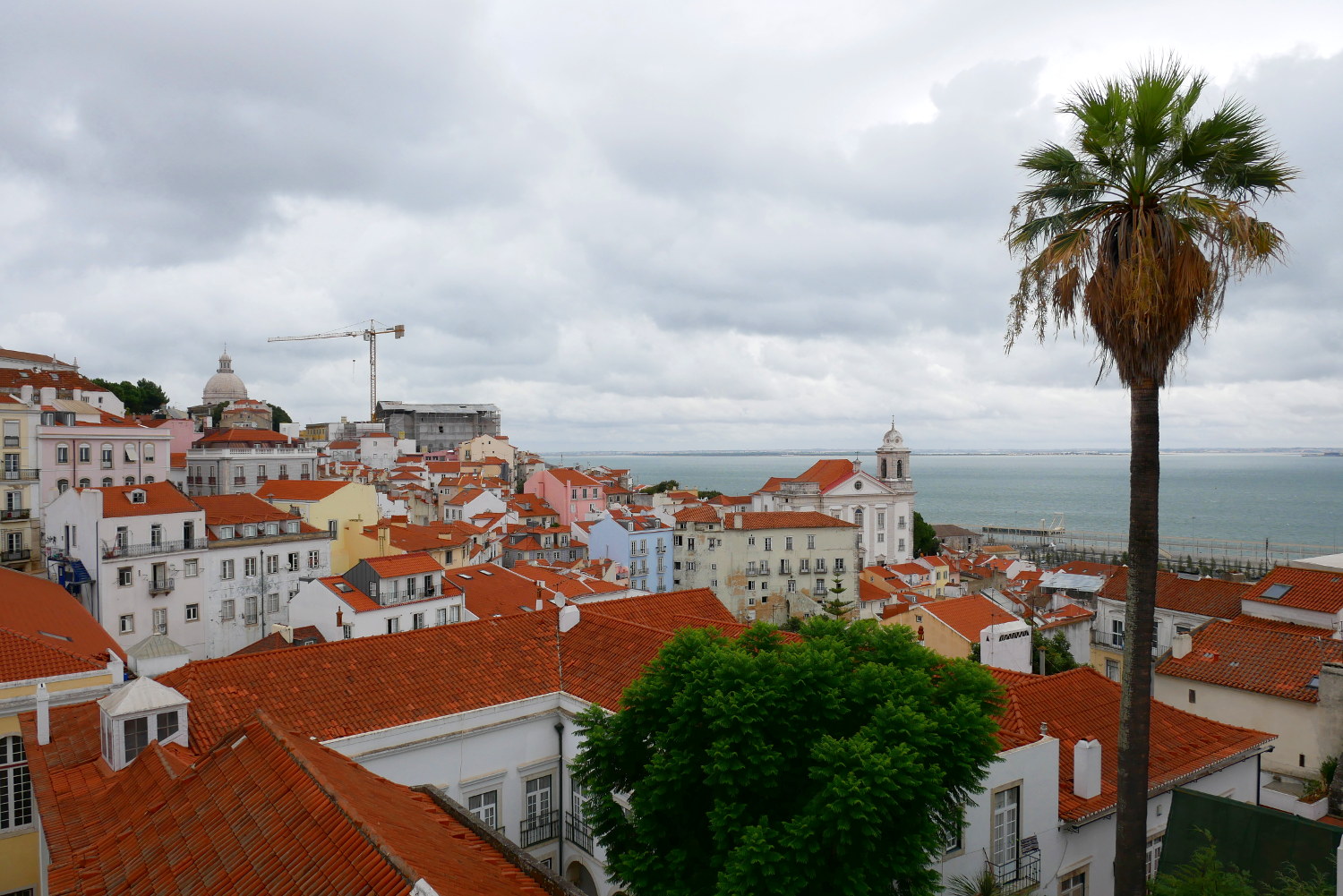 Praça do Comércio
Back on the front, the Praça do Comércio square is a huge symbol of Portugal's wealth and the power of the Lisbon port. Originally the location of the royal palace of Lisbon 'Paço da Ribeira', the whole area was destroyed by Lisbon's earthquake in 1755, and remodelled in a distinctive yellow Pombaline style. In the centre of the square stands a statue of King José I, the King in power when Lisbon suffered its fateful earthquake.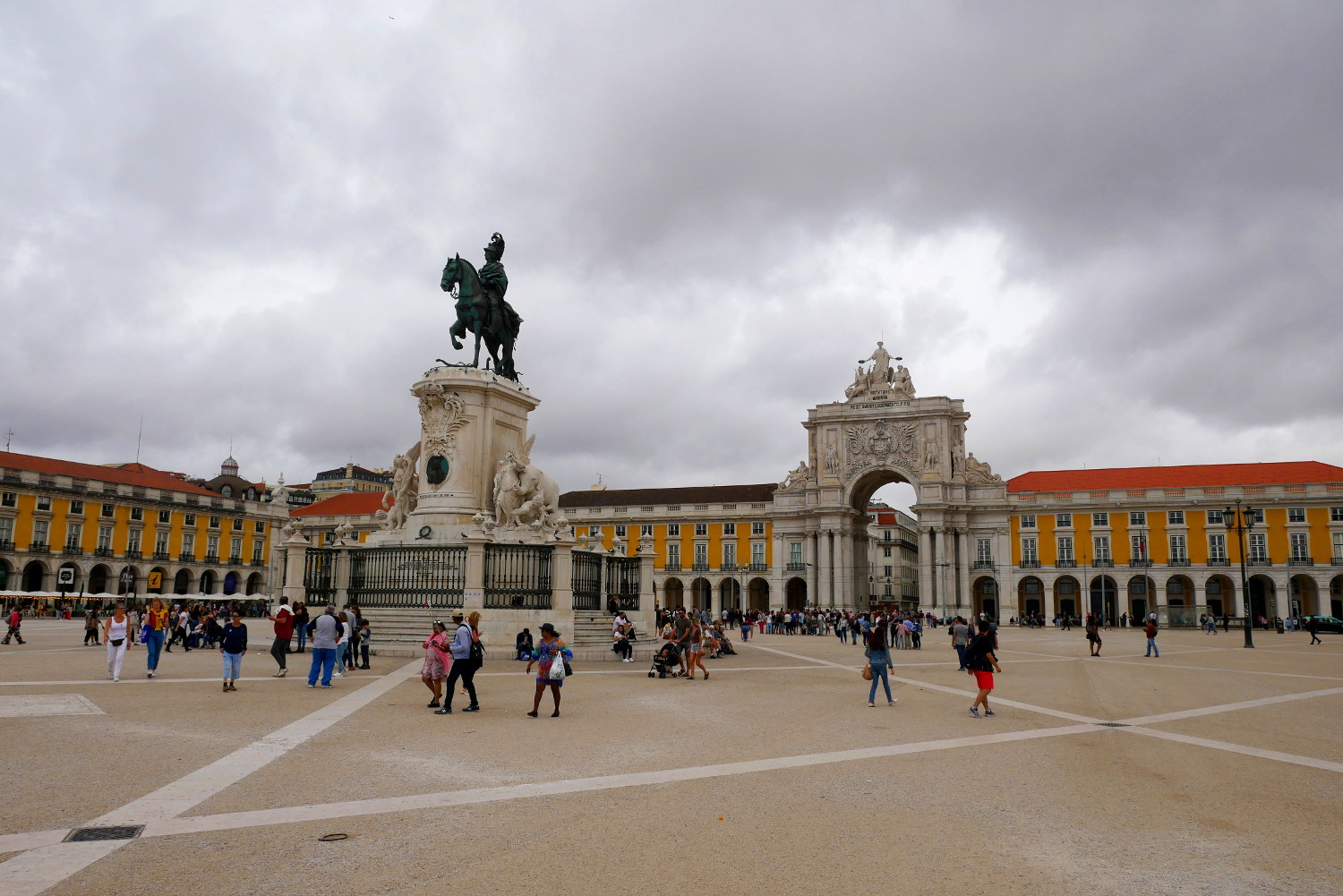 Santa Justa Lift
From the Moorish São Jorge Castle to the famous Pombaline architecture of Praça do Comércio, this historic city has a range of incredible architecture to admire. However, one of the most interesting structures is the Santa Justa Lift. Opened in 1902, the lift was an answer to Lisbon's hilly problem, meaning that travel between different neighbourhoods was difficult. The Santa Justa lift connects the Baixa district to Barrio Alto. The design is built in a similar style as Gustave Eiffel, France's famous engineer, as Raoul Mesnier de Ponsard who built the Santa Justa Lift was a huge admirer. The lift is now a big tourist attraction in the city, and return tickets cost €5.15.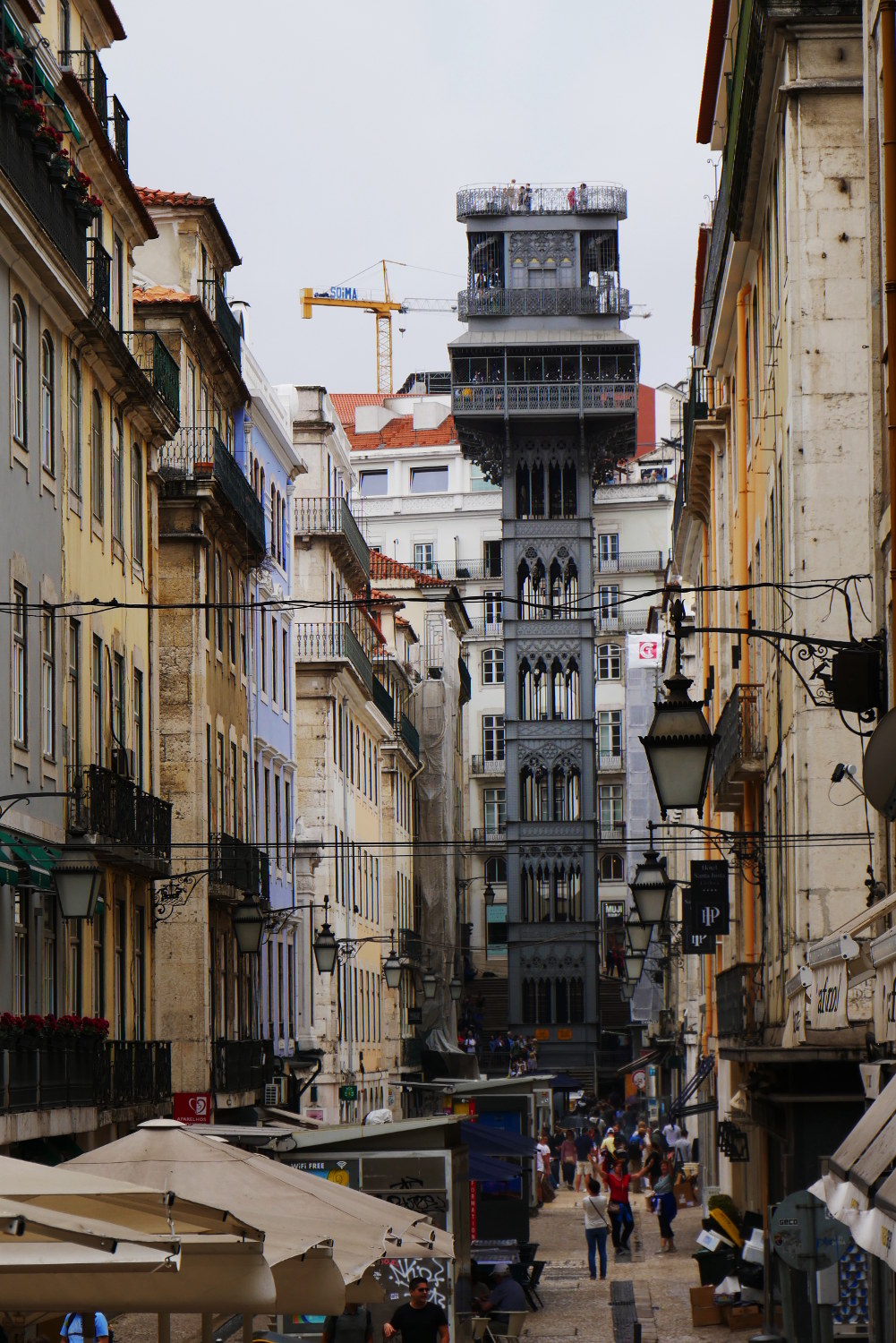 The Iconic Photo
A gritty yet undoubtedly pretty city, there's no shortage of Instagrammable places in Lisbon. However, there's definitely one iconic photo you will have seen of the historic trams on a San Francisco-esque street. Located to the South of the bohemian Barrio Alto, the intersection of Rua da Bica de Duarte Belo and Largo Calhariz offers an amazing view down the street, with crossing trams and colourful bars and cafes. Take the tram or walk from here (thankfully downhill) to the Time Out Market.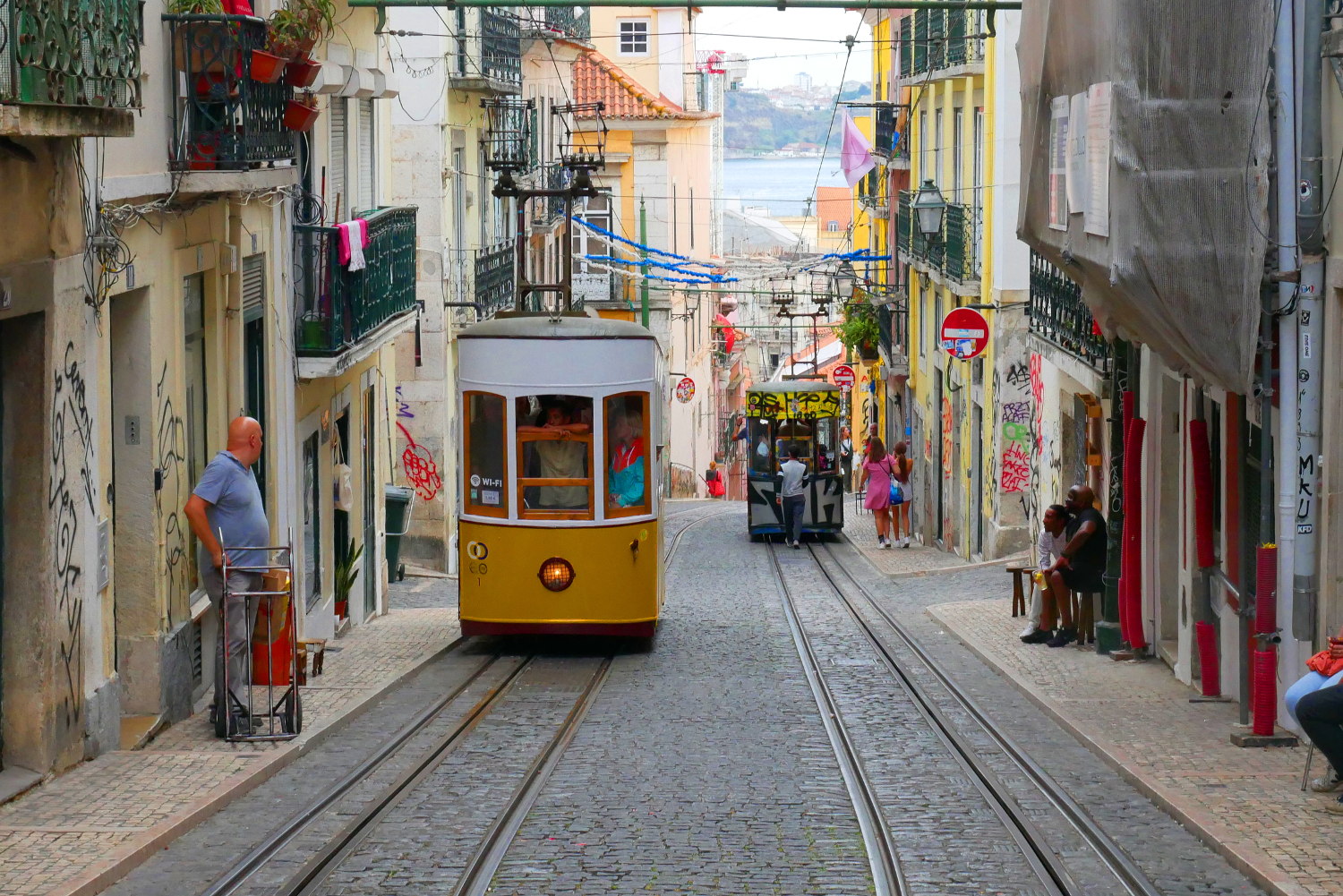 Panoramic Viewpoints: Miradouro da Graça and Miradouro da Senhora
Continuing up the hill from Alfama, you can make your way to one of the two best viewpoints over Lisbon. Being a city famously built on seven hills, there's no doubt that you'll do plenty of hill climbing during your visit, but this just means you can appreciate some amazing views. The first viewpoint can be found at Miradouro da Graça. However, if your legs can take it, a further 10 minutes walk to Miradouro da Senhora do Monte gives you one the highest vantage points in the city, and undoubtedly one of the best views across Lisbon. Head here for sunset for the most epic photo opportunities.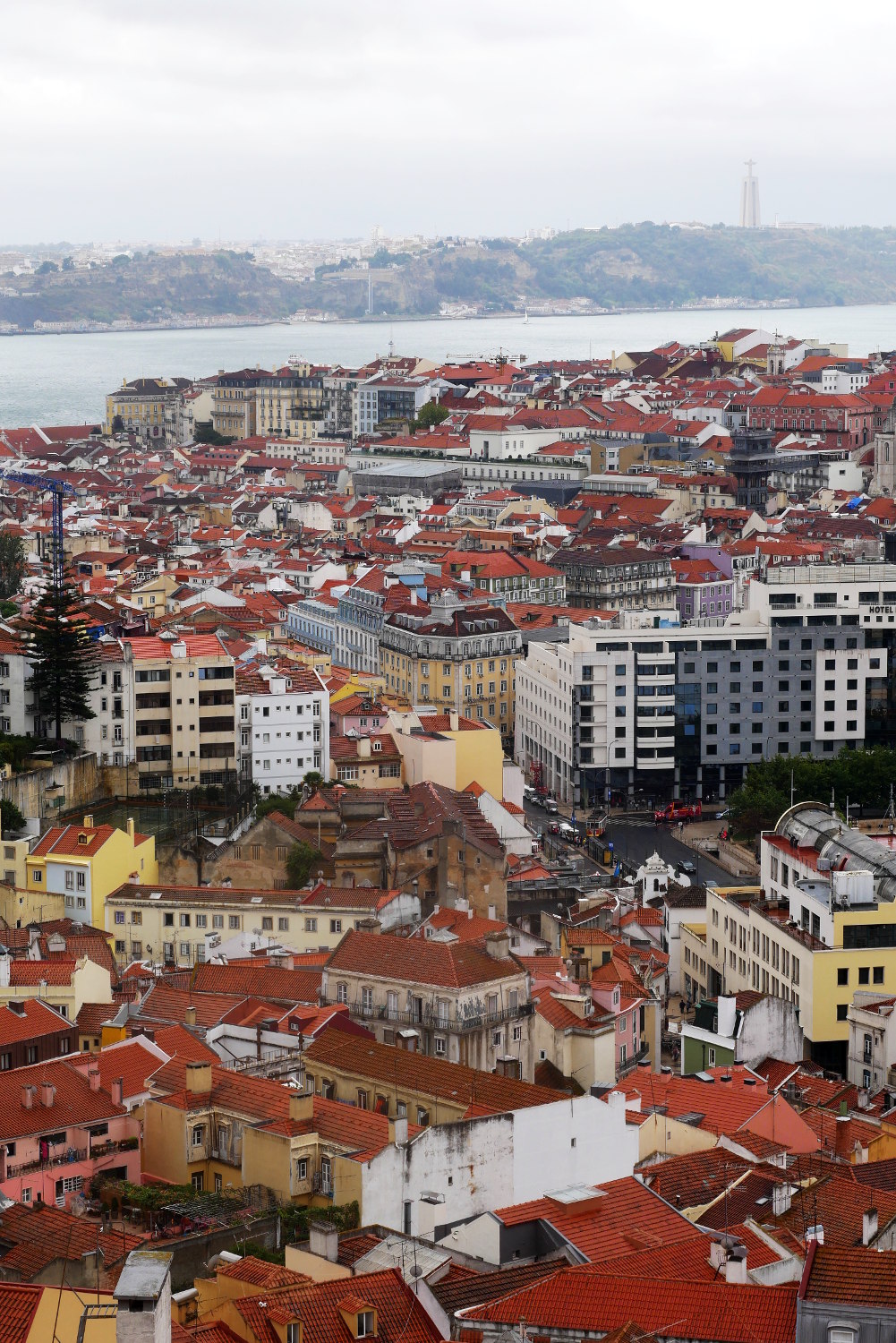 PARK
Lisbon's coolest bar is on the top of a hidden away car park, and is aptly named PARK. with a less than welcoming entrance, the panoramic views from the sixth-floor bar draws Lisbon's young, hipster crowd throughout the week, with live DJ sets and classic cocktails. The urban rooftop is lusciously furnished with plenty of greenery and trendy furniture, and offers a sunset view to die for.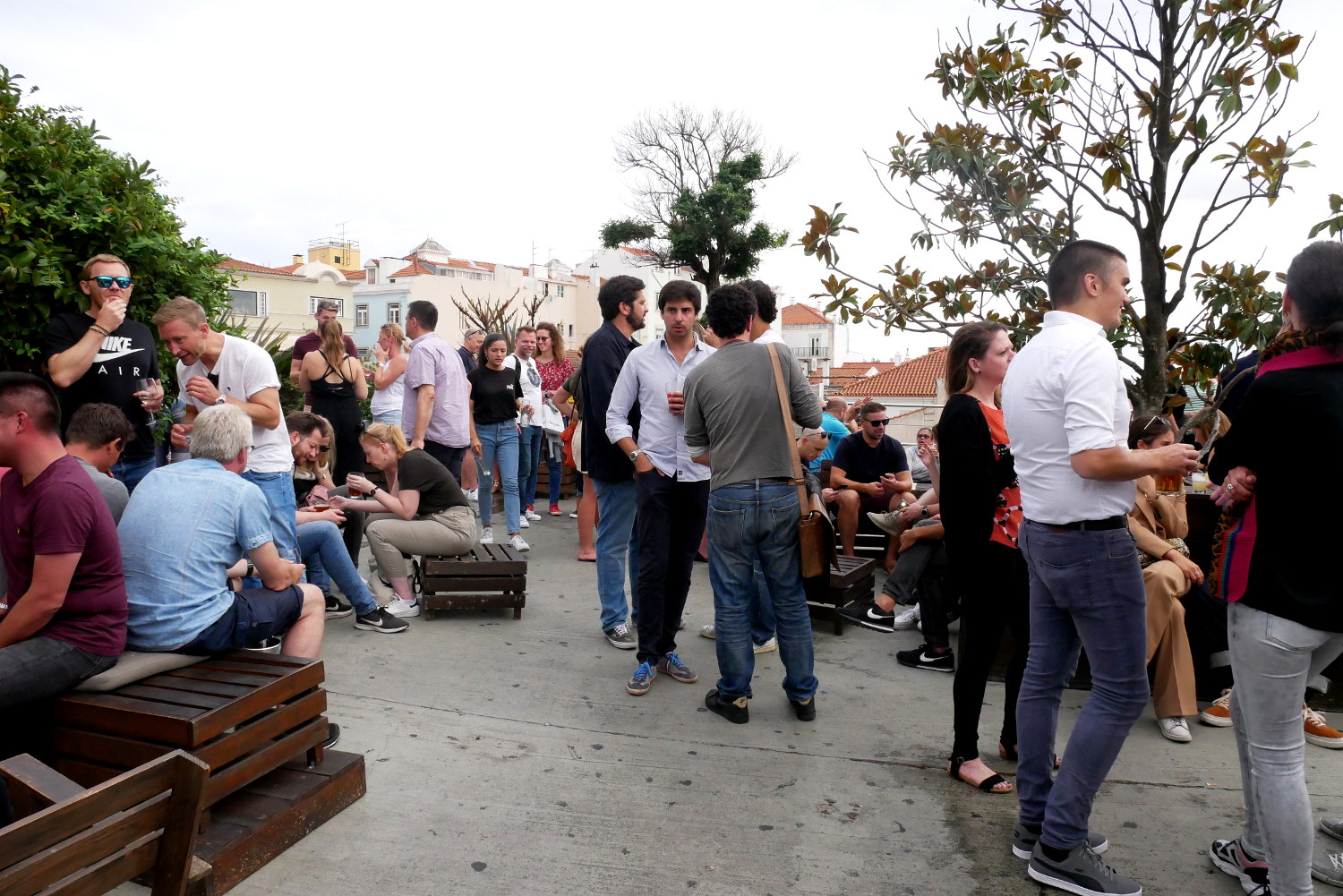 Bonus: Where to Stay in Lisbon
We stayed in Estrela Apartment in Lisbon, and it was nothing short of perfect. Located in the Estrela neighbourhood on the edge of the famous Barrio Alto, the 2 bedroom apartment was ideally located with all of the landmarks within walking distance. We arrived after a week driving through Southern Spain and Portugal and staying in apartments and campsites, and this was by far the best (and cheapest!) that we stayed in. It had two bedrooms and two bathrooms, making it perfect for two couples sharing. It also had a well equipped kitchen, very homely living room, and even a rare find in Lisbon; a terrace! There are also plenty of other options in the city for your stay.