Cost
£1,500 including 2 return flights from Manchester
The São Rafael Atlântico is a modern five-star hotel located just a few kilometers from Albufeira Old Town, in the pretty little village of Sesmarias. The hotel, a part of the NAU Hotels and Resorts chain, is around 40 minutes away from Faro airport and a perfect choice for a relaxing sun, sea or sand holiday, or a chilled base for a busier week in Albufeira.
Rooms
The rooms are lovely and spacious, with large double-beds, bathrooms with separate sink and shower, and spacious balconies to soak up the sun. We stayed on the ground floor, with a garden view room, looking out across the front of the hotel with plenty of privacy. Although the hotel has 149 rooms, it is only set over 4 floors, meaning the 'wings' stretch quite far in front of the hotel. With bathrobes and slippers, plenty of complimentary toiletries, a free bottle of water every day, and flat screen TV offering a range of services, it certainly felt every bit of a five-star hotel.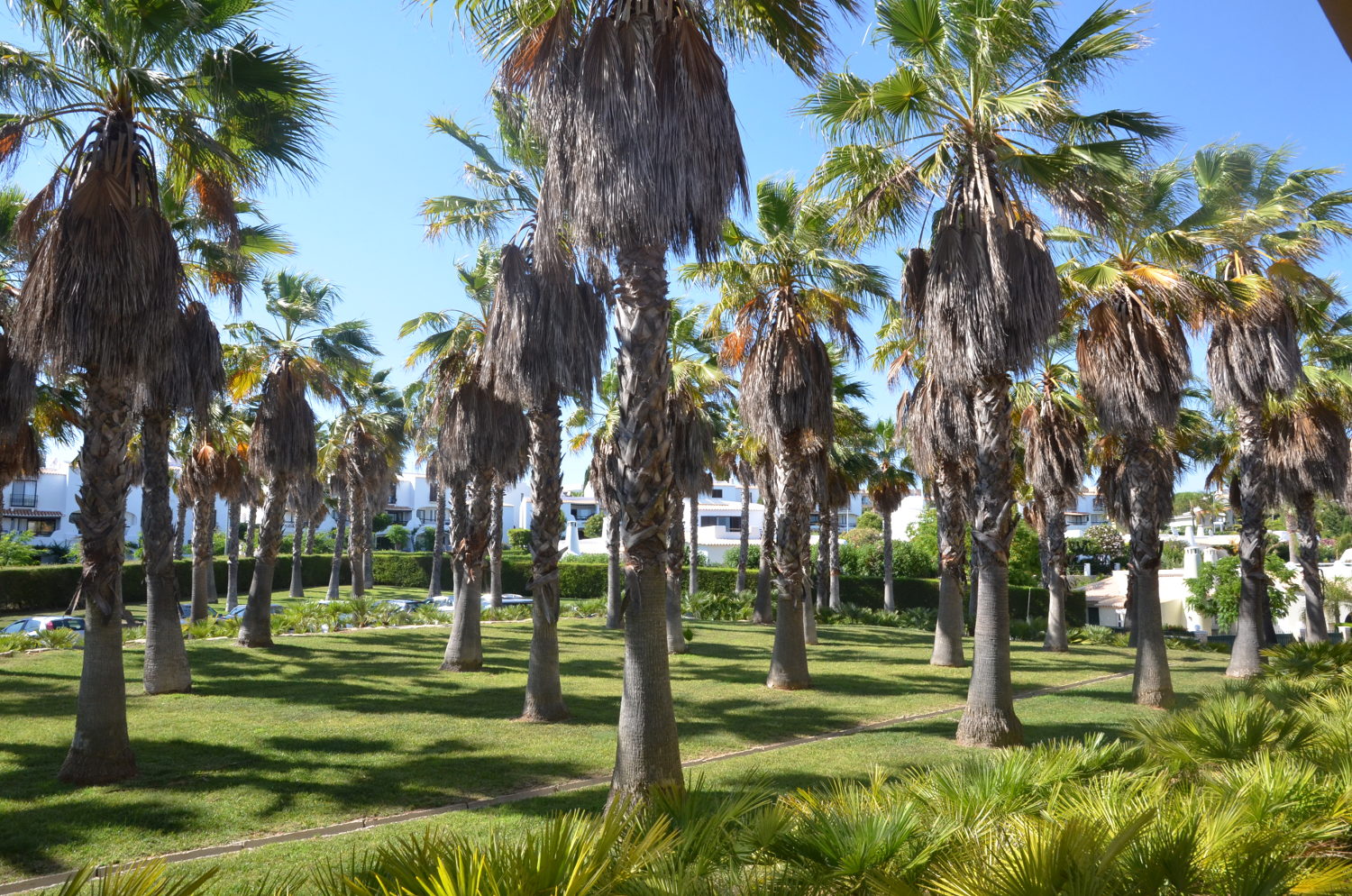 Facilities
The hotel has two restaurants, one a-la-carte and one buffet style, as well as the Arabian Sea bar and Caspian Sea pool bar, meaning there are plenty of options from quick snack food to high-end dining. There are 2 large circular pools outside, and one smaller children's pool, with just enough sunbeds set around them – though it can get busy! Fresh towels for the pool can be picked up outside or at the reception in the lobby, and the large pool bar is great for lunch, and buying drinks to take around the pool. If you stick around until 5pm, they may even bring around a small iced slushy shot!
Tip | after a few days you will remember which sunbeds get the most amount of sun, as the large palm trees around the pools can block the sun out as it begins to set in the late afternoon.
From the pool, you can walk through the gardens down a private walkway to the beautiful São Rafael Beach, perfect for sunbathing, swimming and watersports, as well as another place to stop for lunch. The hotel also offers an indoor pool and spa, gym, conference facilities, parking, and good, stable WIFI.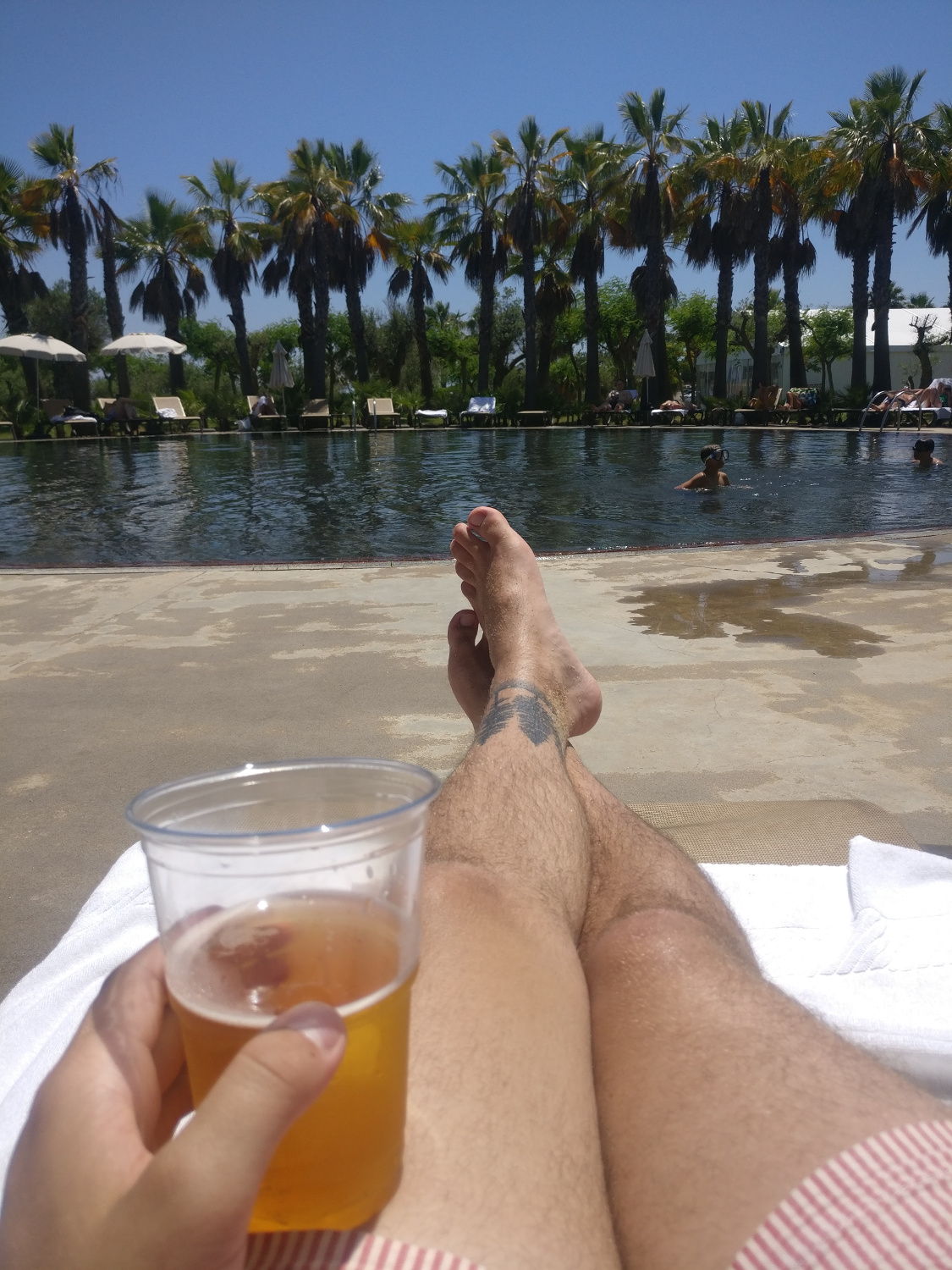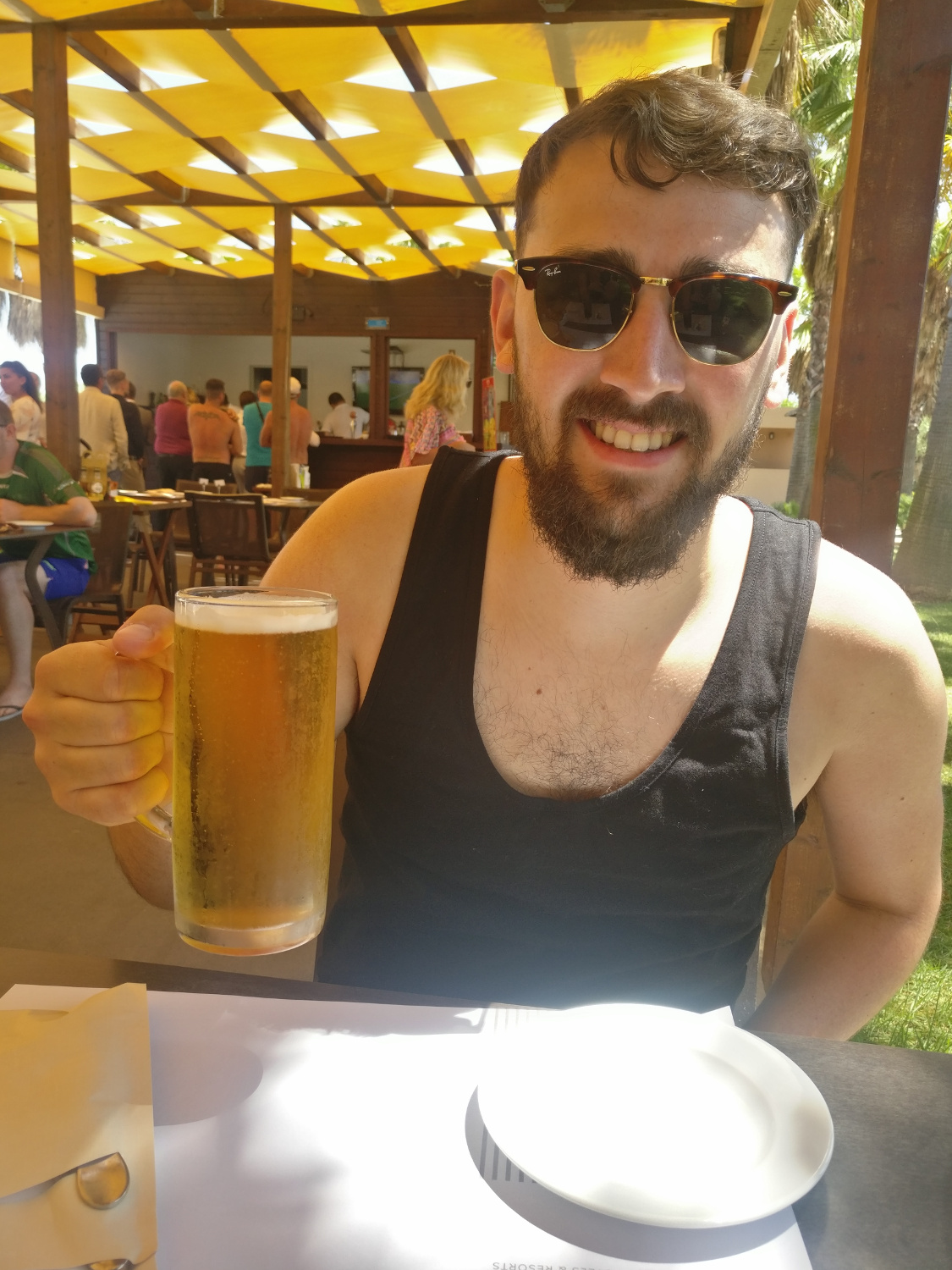 Food and Drink
The restaurant 'Mediterranean' is a very small a-la-carte that needed to be booked early in the day in order to secure a table. The Seven Seas buffet restaurant is a large restaurant offering breakfast and evening meals, with a different focus each evening. For breakfast, there is  great selection of food, with the pastries a firm favourite of ours! For an easier evening meal, you can eat in the beautiful Arabian Sea bar, located on at the top of the hotel with beautiful views across the gardens and out to sea. With incredibly tasty burgers and pizzas and great beers and cocktails served by the attentive staff, this was a favourite and fairly quiet spot for us most nights. You can also make use of the room service which offered a range of food and desserts, drinks and snacks throughout the night.
Verdict
We really enjoyed the São Rafael Atlântico for our week in June, and though there were just a few touches missing for it to feel like a truly five-star experience, we would certainly book again. Although Albufeira can be a base for stag and hen parties, any groups we saw certainly enjoyed themselves in the hotel, but were respectful and never affected our stay. The hotel is incredibly popular for weddings, but again all of these were respectful of all the guests, and the hotel has specific facilities for these. The staff were all perfectly polite and helpful, and having the beautiful beach just minutes away was certainly a huge plus. The location is ideal; easy enough to get into the hustle bustle of Albufeira, but far enough out to be a peaceful break. We wouldn't hesitate to recommend São Rafael Atlântico for a stay.