This page may contain affiliate links, through which the owner of this site could earn a commission. You can find out more here.
If you spend as much time searching out inspirational pictures of Spain and dreaming of your next trip as I do, you've probably stumbled across pictures of Setenil de las Bodegas, the traditional white Analucían pueblo built into the side of a cliff. Read on to find out how to get there and where to catch those Instagrammable spots.
How to get there
Setenil de las Bodegas is located in the region of Andalucía, Spain, known most notably for the tourist friendly Costa del Sol, but also as one of the most historic and traditional regions of Spain and Western Europe. Setenil de las Bodegas dates back to at least the Moorish occupancy in the 12th Century, and, due to its strategic importance, the Christian siege and victory in the 15th Century was widely celebrated. Nowadays, the town is famed for its meat produce, particularly chorizo and pork, which it supplies to nearby towns. Setentil gets its name from its once flourishing wineries (bodegas).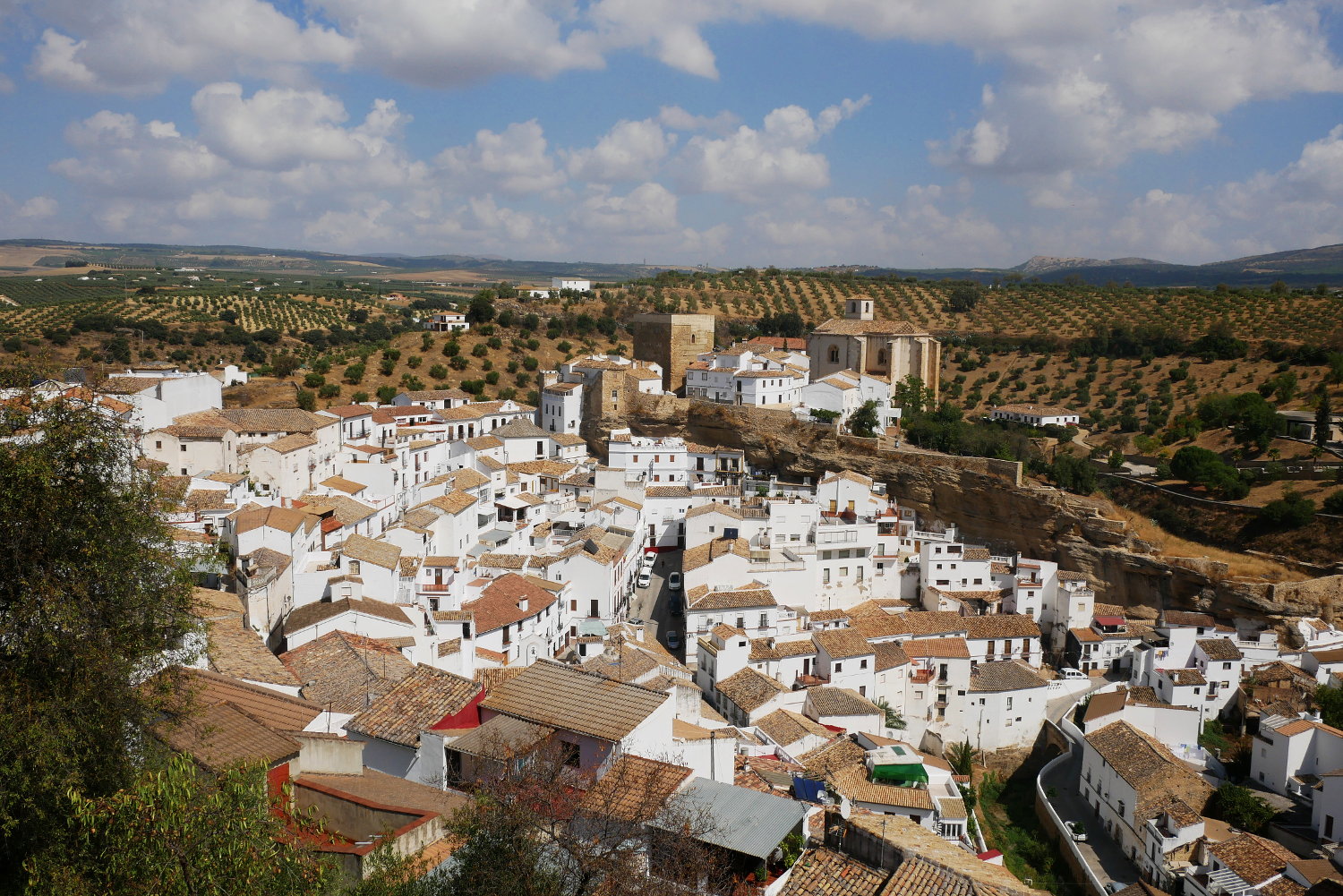 Ideally situated just 18km from the tourist-favourite Ronda, the town is easily accessible by car from Malaga, Cádiz, and Seville. Standing at a height of 640m above sea level, the drive from Seville or Malaga climbs through some stunning scenery. Parking is available as you climb through the town, although the hilly location may leave you heading up or down some steep hills.
What to see
Once you have arrived, the first street you will want to head to is Calle Cuevas del Sol, a street lined with bars and restaurants and the cliff face overhanging the streets. We headed to Bar La Escueva for some fantastic tapas and beer, and if you head to the toilet you can even see the stone roof from the cliff above.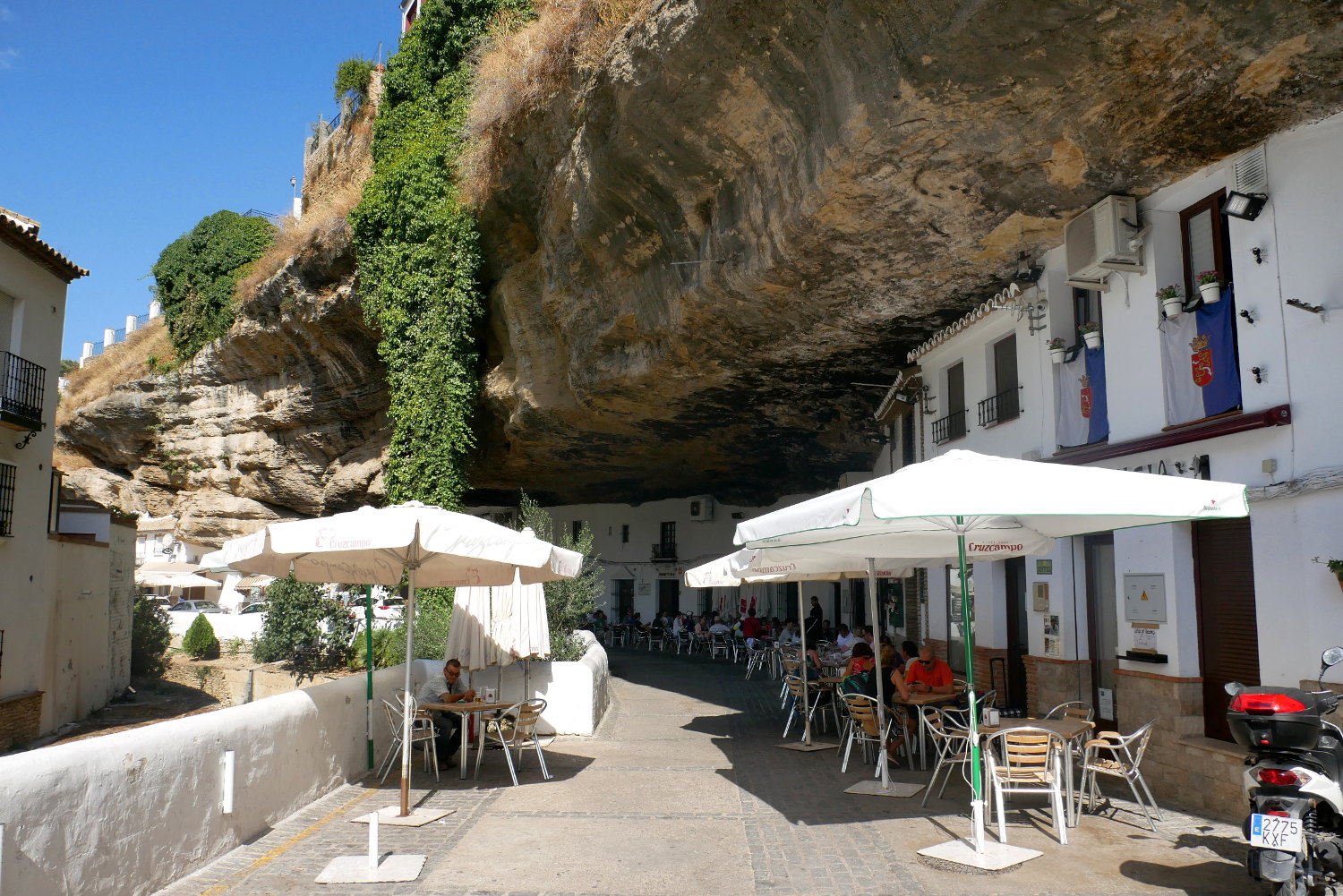 After taking some pictures along Calle Cuevas del Sol, continue along the street and turn left over the narrow bridge onto Calle Cuevas de la Sombra, where you will be greeted with an incredible street fully covered by an overhanging rock. Stop here to take photos from both sides of the rock overhang.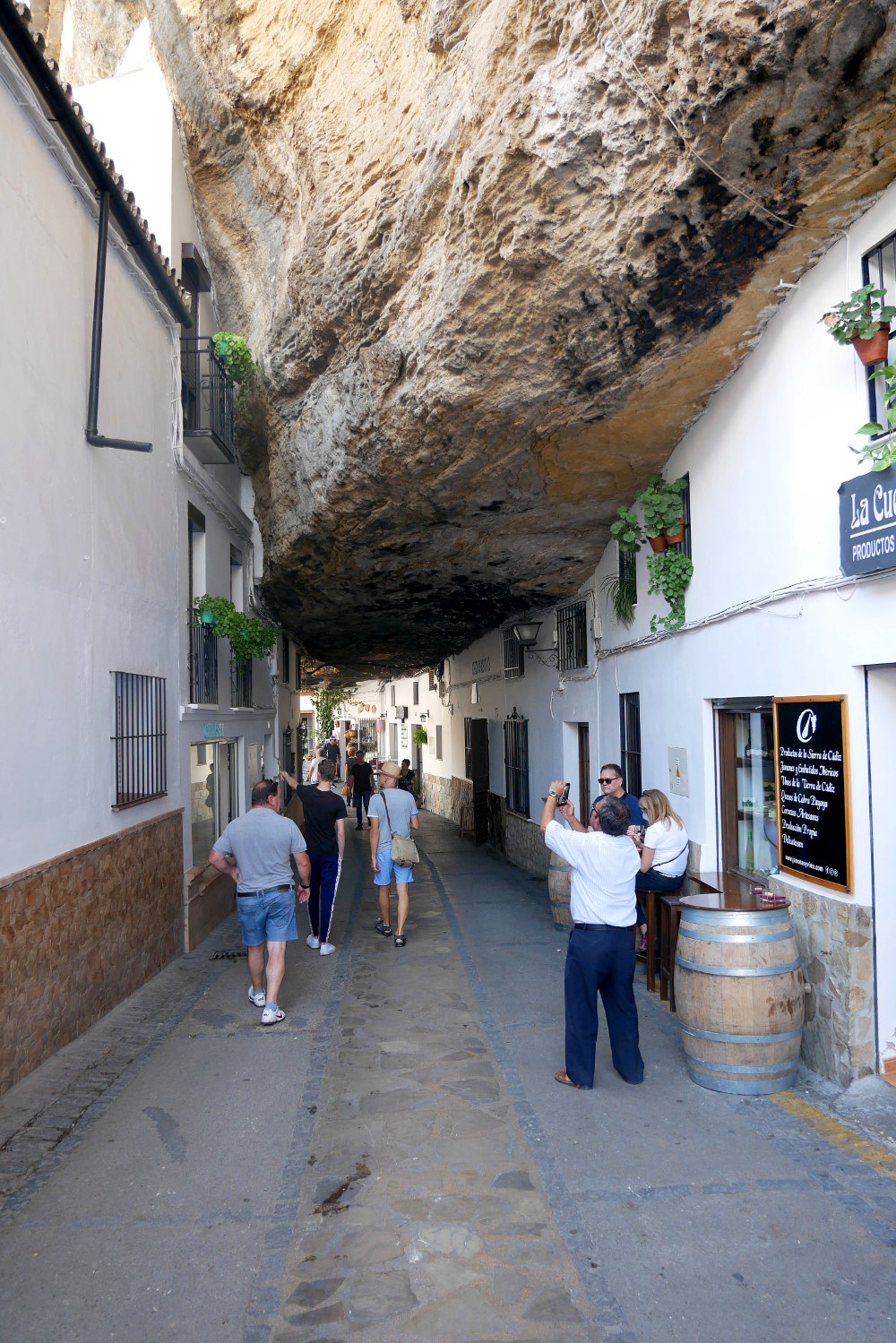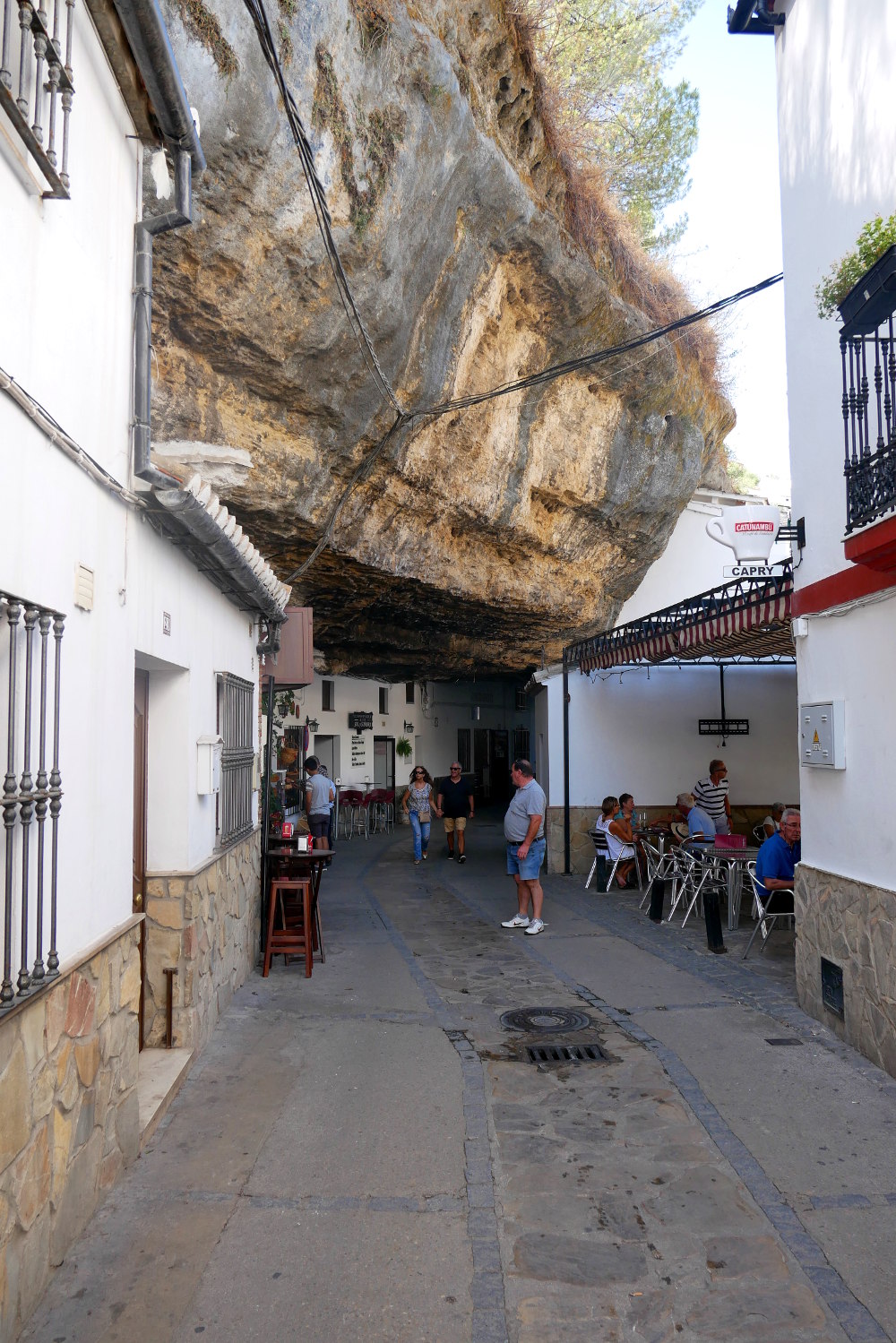 The town isn't just about these Instagrammable spots though, and there's plenty more to explore. The old Moorish castle dates back to the 12th Century and is a great place to discover the region's history. The town is also famed for its bars and restaurants, owing to the quality of its local produce. Although it is becoming more of a tourist draw, the town is still very traditional, and is a wonderful place to learn about about Andalucía's famous white pueblos.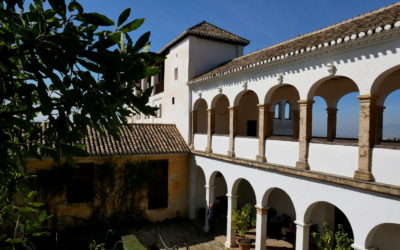 With a well-connected international airport, Málaga is centrally located making it the perfect gateway to explore the beauty of Andalucía.
Perched on the precipice of the El Tajo canyon and nestled in the mountainous region between Málaga, Cádiz, and Seville, lies Ronda, Spain's 'city of dreams'.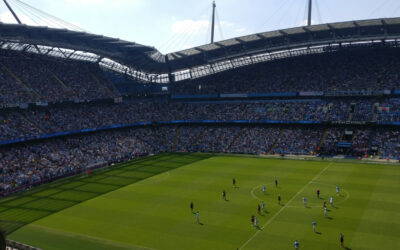 Manchester boasts two footballing juggernauts in Manchester City and Manchester United. Find out how to visit the city as a football fan.