This page may contain affiliate links, through which the owner of this site could earn a commission. You can find out more here.
Hudson Yards, New York City. The new development taking place on New York's West Side is the largest private real-estate project in the whole of the US, at a cost of $25billion. The development is a mix of residential and office space, along with a hotel, mall, and plenty of attractions.
Not without its critics, as with every large scale urban regeneration project, Hudson Yards has offered a whole new neighbourhood of things to do for visitors and locals alike, set atop the famous West Side Yard, home of the Long Island Rail Road trains. Check out some of the main attractions you'll find at Hudson Yards below. 
Top Tip | Check out our blog for the ultimate first-timers guide to New York. 
1. Edge
Dominating 30 Hudson Yards is the eagerly awaited Edge, the highest outdoor observation deck in the western hemisphere. Set at the very top of the brand new 30 Hudson Yards, Manhattan's fourth-largest building, the triangular Edge looks out over Manhattan from a different perspective than either Top of the Rock or the Empire State Building. With angled glass walls and a glass floor that looks directly down 100 floors, the top certainly isn't for the faint-hearted, but has to be one of New York's newest bucket-list attractions.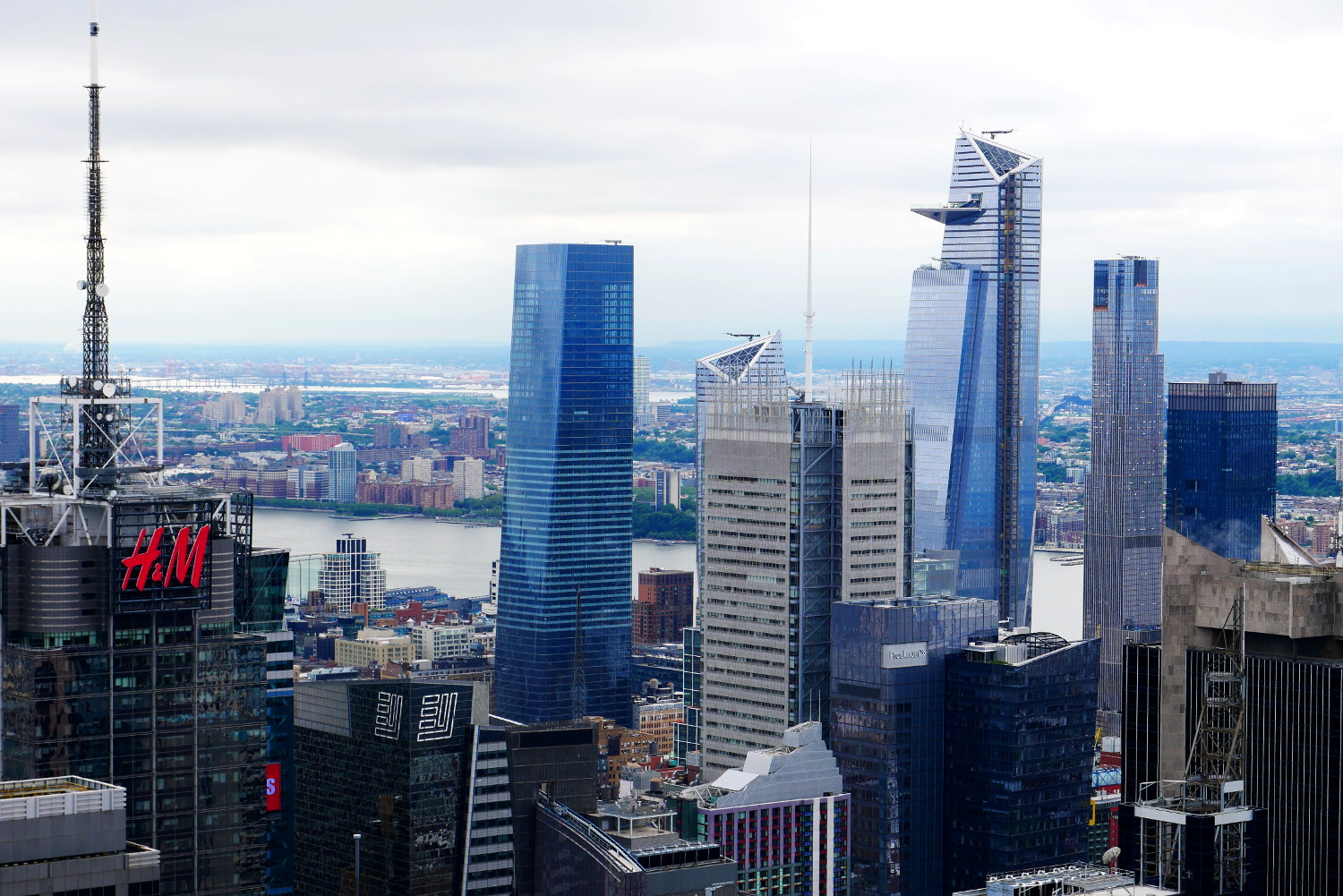 2. Vessel
The standout feature of the exciting Hudson Yards development is undoubtedly Vessel. Sitting in the centre of the development, this incredible piece of architecture stands out against the backdrop of skyscrapers thanks to its glistening copper colour that reflects the city, and its intricate design. Designed as a series of 154 interconnecting staircases to nowhere, Vessel offers you the opportunity to look out over Manhattan and the Hudson River from your own perspective, climbing to the very top for the best views.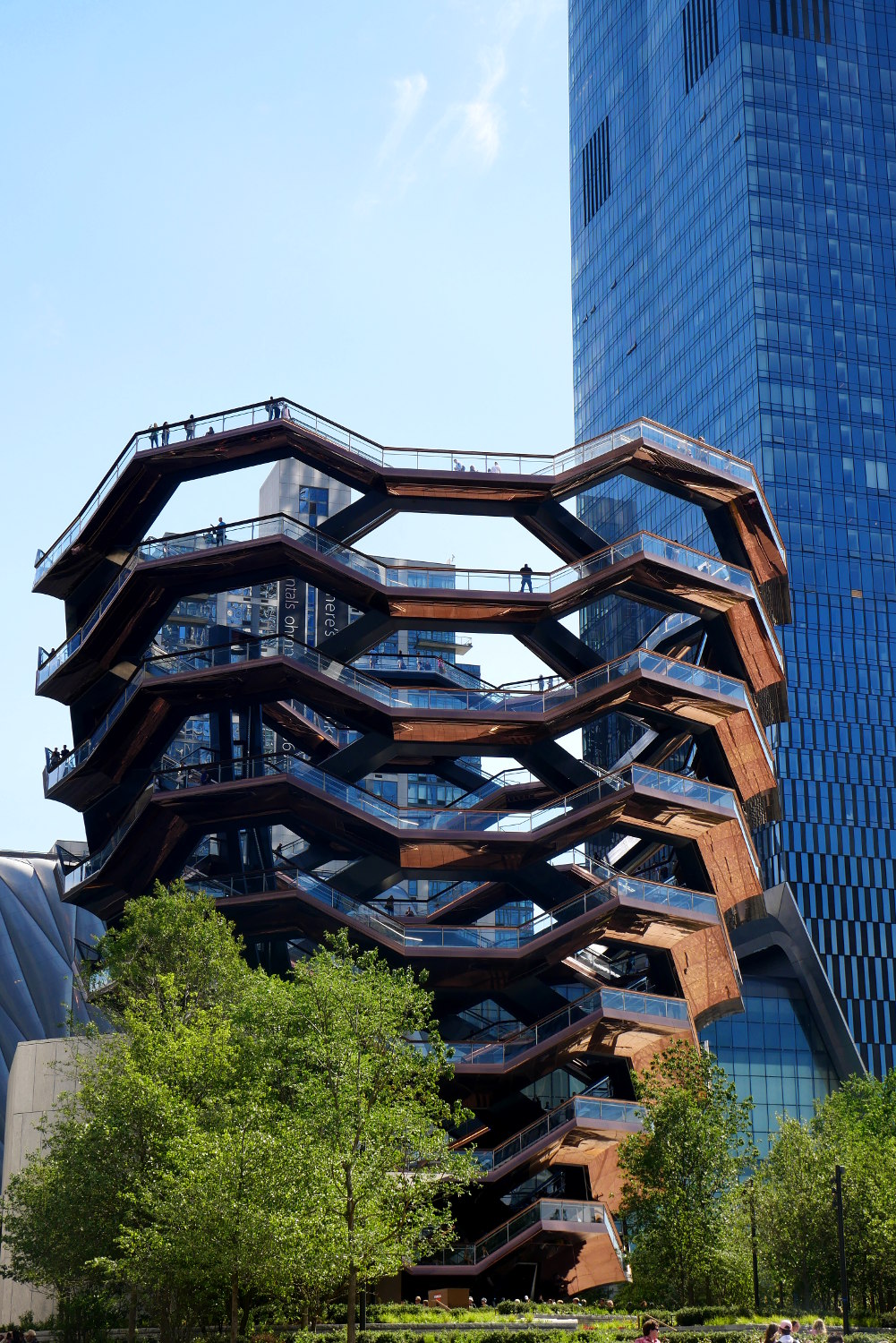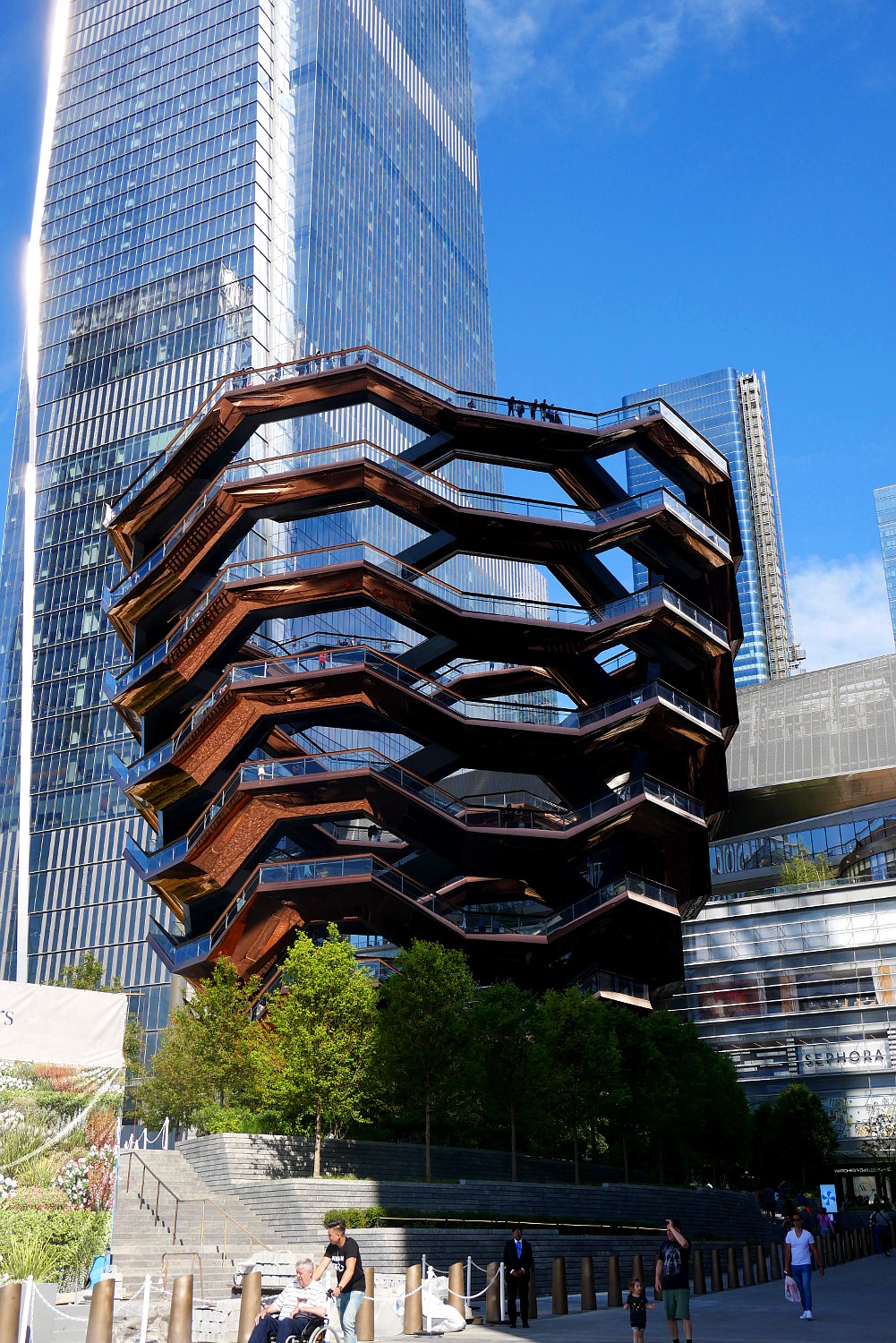 3. The Shops and Restaurants at Hudson Yards
The Shops and Restaurants at Hudson Yards is a 1 million square foot mall occupying the space in front of Vessel. Boasting Neiman Marcus as an anchor tenant, the space also includes well-known brands such as H&M, Dior, Sephora and many more. Food and drink options include Thomas Keller's TAK Room, Mercado Little Spain, Momofuku Kawi, as well as a range of fine dining, casual food, coffee shops and markets.
The Shops and Restaurants at Hudson Yards
20 Hudson Yards, New York, NY 10001, USA
Find out more. 
4. High-Line
Not necessarily a new Hudson Yards development, but a worthwhile attraction all the same, the High-Line is one of my favourite attractions in New York. The traditional freight train line raised above the city has been turned into an urban park spanning 1.5 miles on Manhattan's West Side between Gansevoort Street and West 30th Street. Including a range of small stalls, food and drink, and plenty of places to relax, the High-Line finishes on the edge of Hudson Yards, giving you a great opportunity to explore the new neighbourhood.
The High Line
Many entrances between Gansevoort St./Washington St. and 34th St. and 12th Ave. 
Find out more.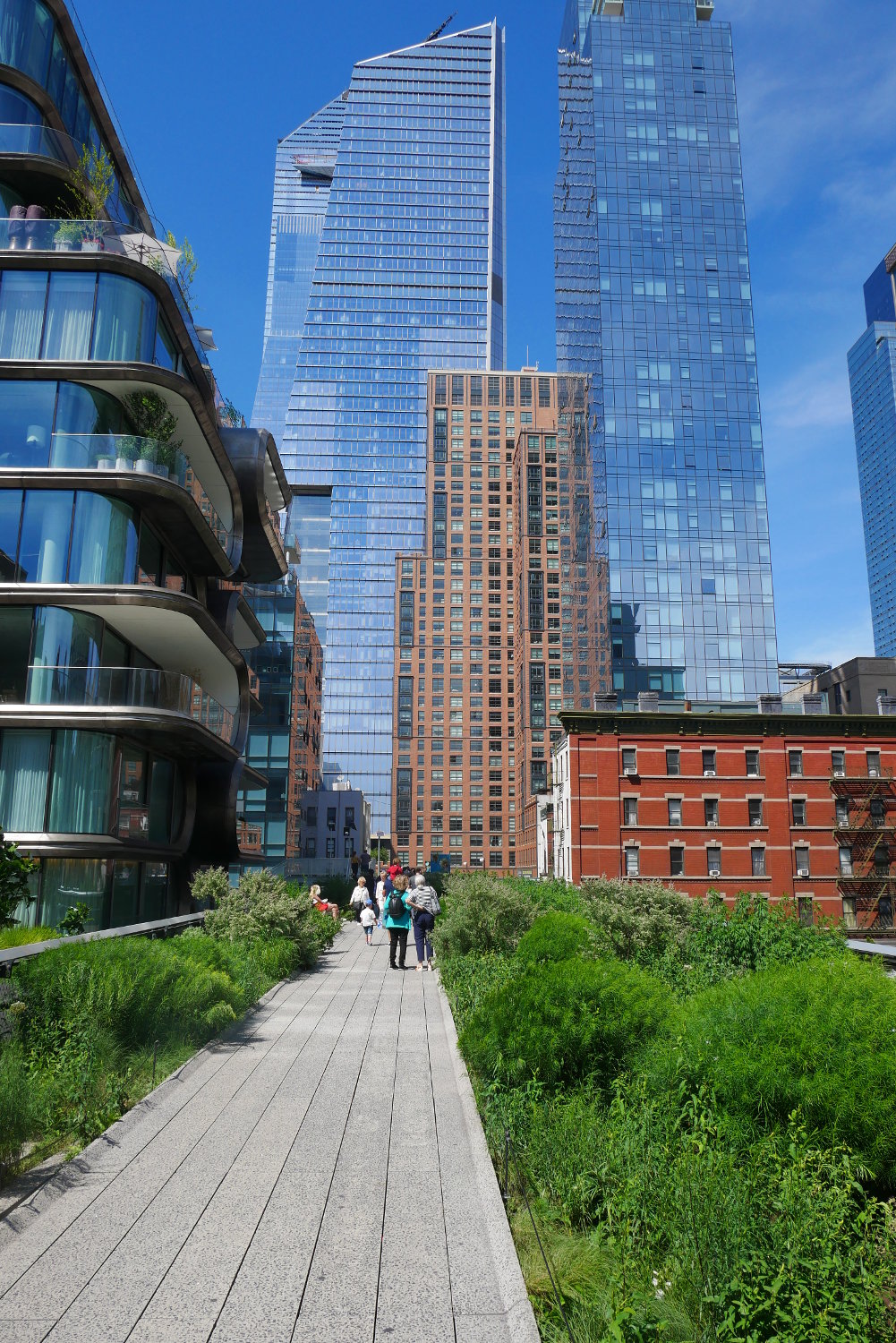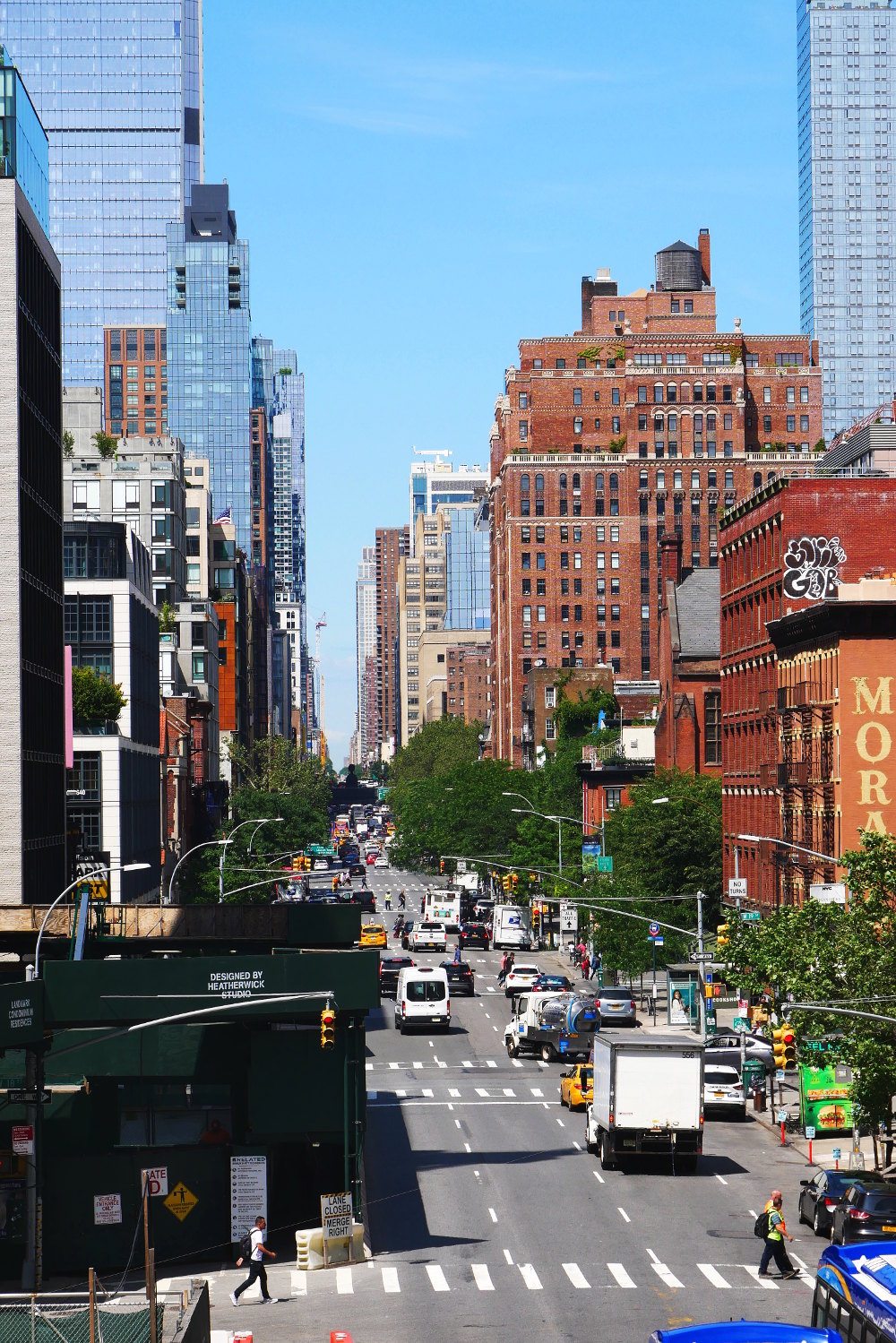 5. The Shed
Based at the foot of the Bloomberg Building is The Shed, an adventurous cultural space commissioning and producing a range of performance arts. Not only is The Shed bringing a range of fantastic range of theatre, literature, dance, music and more to New York, it does so in an architecturally significant building that can contract, expand, and be flexible to cater for the most ambitious of projects.
The Shed
545 W 30th St, New York, NY 10001, USA
Find out more. 
As New York's newest neighbourhood, Hudson Yards is still evolving. Let me know some of your favorite things to do in the comments below.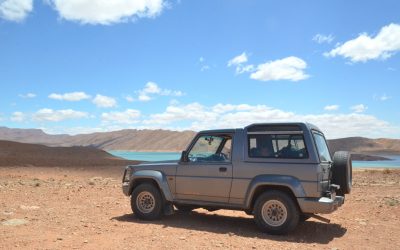 In this strange period of our lives where travel is still restricted, travel documentaries can be the escape that we are desperate for.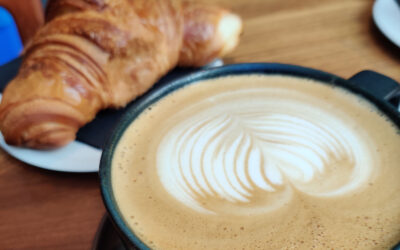 21 travel moments to look forward to in 2021, as a way to look past this terrible year and to remember how lucky we are to be able to travel.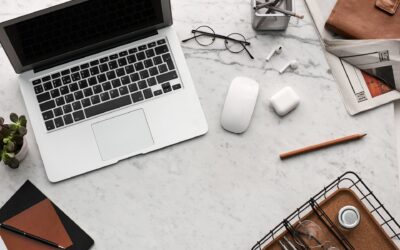 WordPress is the perfect place to build your travel blog, and I wanted to share some of my favourite plugins to supercharge your site.