It's no exaggeration to say that alongside the likes of London, Madrid, and Rome, Manchester has a huge shout as Europe's capital of football. Just 5 miles apart lie arguably one of the world's most famous teams and currently one of the world's best football teams in Manchester United and Manchester City.
This high-profile dominance of the footballing landscape results in a huge influx of football fans in Manchester every weekend, and especially so when either team is playing at home in Europe. But what are the best things to do in Manchester as a football fan? How can you make the most of your time before and after the game? Below I have outlined some of the best things to see and do, where to eat and drink, and where to stay as a football fan in Manchester.
National Football Museum
Your visit to Manchester as a football fan isn't complete without a visit to the National Football Museum. Explore the history of the beautiful game with a huge collection in the permanent galleries and exhibitions telling stories from the game's inception to the present day. Alongside this, take part in a penalty shootout and interactive games, take photos with the Premier League trophy, or purchase games, clothing, and memorabilia in the shop.
Explore the Region's Other Sports Teams
Alongside these two juggernauts of Premier League football clubs, Greater Manchester has a wealth of other professional clubs, including Rochdale AFC, Wigan Athletic, Bolton Wanderers, Oldham Athletic, and Salford City. 
You can also enjoy other professional sports across the city, including the Manchester Giants basketball team, Manchester Storm ice hockey team, Lancashire Cricket Club at Emirates OId Trafford, Sale Sharks rugby, and a plethora of other sporting grounds and activities. 
Take a Tour of the City
Manchester has a rich and varied history, from leading the world's production of cotton, to radically fighting injustice, to being at the forefront of the UK's music scene. There's so much to discover, so why not hop on one of Manchester Guided Tours' daily Discover Manchester tours to get under the skin of the city. For something a bit different, Skyliner hosts alternative tours of Manchester's iconic Northern Quarter, learning about the history, culture, and of course the local street art! For those with an empty belly, the fantastic Scranchester Tours take you on a multi-stop gastronomy tour, sharing food and drink stories from this original modern city.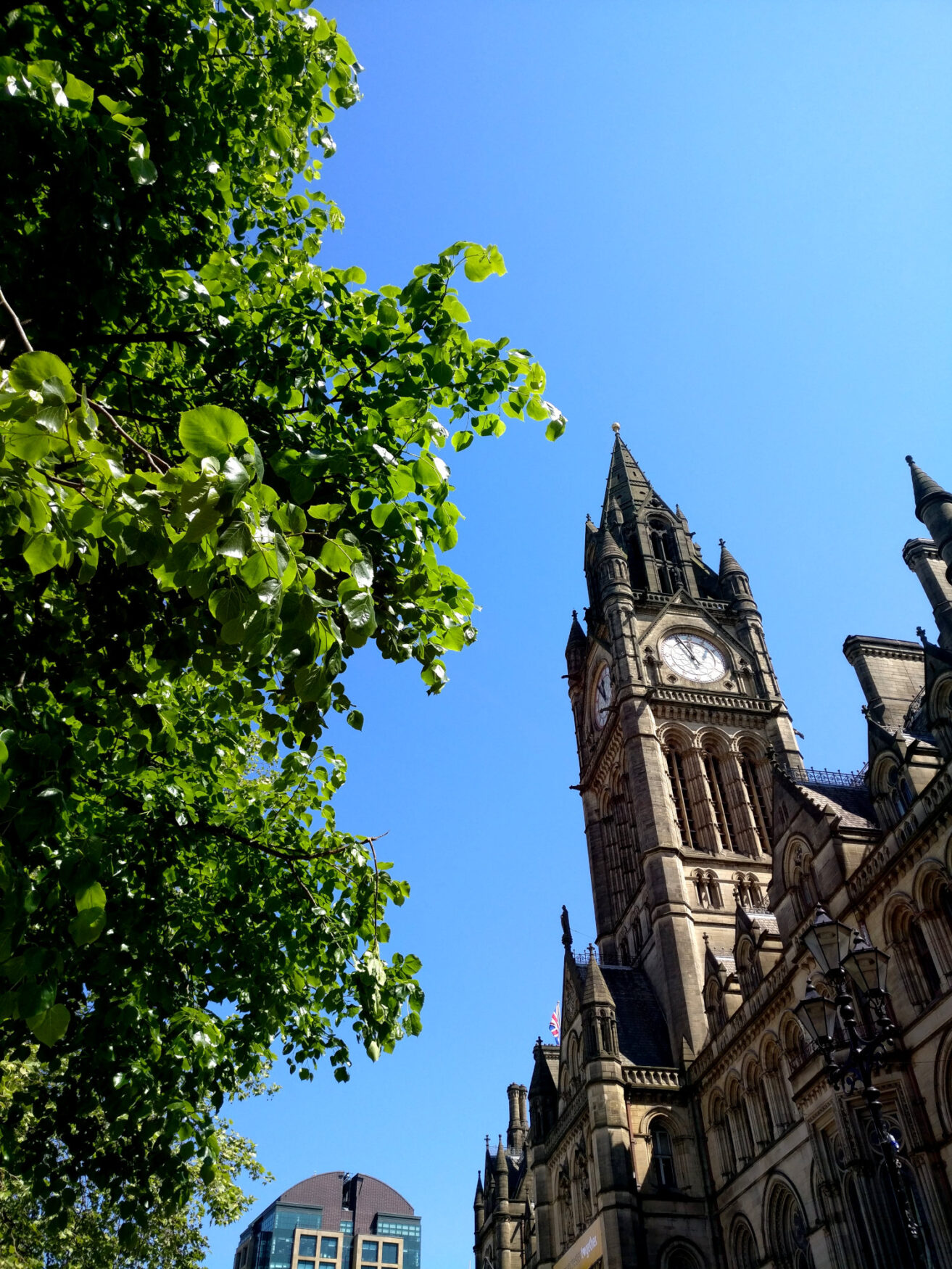 Food and Drink in Manchester
Shambles Square
Ideally located next to Exchange Square Metrolink Station, Shambles Square is likely to be one of your first pit stops in the city. Based around a central courtyard where many-a-Mancunian can be found basking on a hot day, you can enjoy drinks from Sinclair's Oyster Bar, or from The Old Wellington, a 1552 Tudor-building that's housed everything from a draper's shop to a fishing tackle shop, and is now one of the city's most iconic pubs. 
Traditional Pubs
For a traditional pub, make the short journey to St. Peter's Square and head to the next-door neighbours of The Vine Inn and The City Arms, both offering quality cask ales and excellent environments. A short walk away takes you to arguable Manchester's most recognisable pub, the green-tiles Peveril of the Peak. The old-school favourite offers quality beer, a pool table, dartboard, and jukebox. A little further down the road is the real ale and whisky specialist The Britons Protection, offering log fires, beautiful interiors, and a beer garden.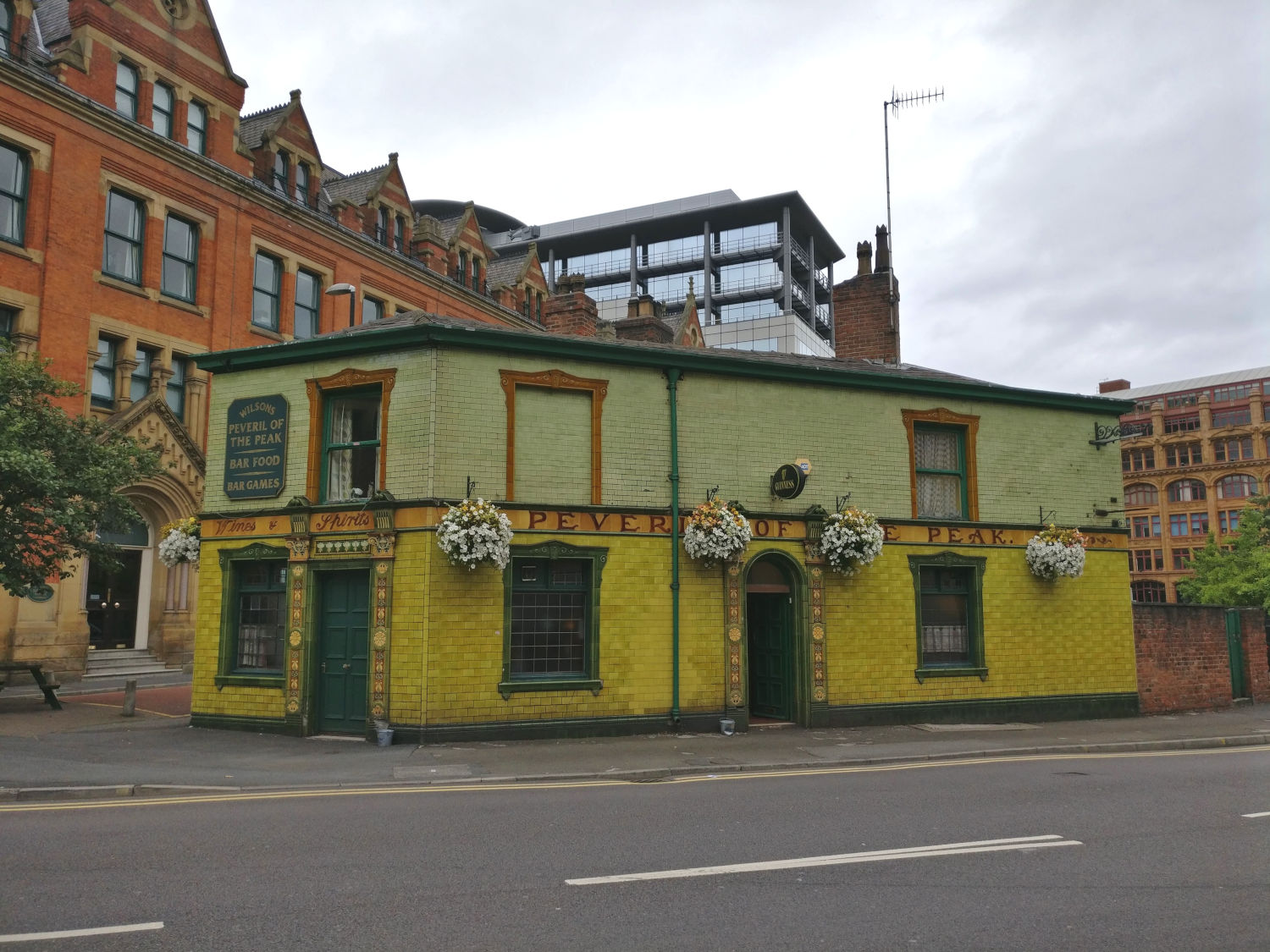 Hatch
Along Manchester's Oxford Road and nestled underneath the Mancunian Way is Manchester's award-winning outdoor food, drink and retail space for independent traders. With a rotating mix of some of Manchester's greatest food and drink traders and an eclectic calendar of events throughout the year, Hatch is undoubtedly worth a visit on your trip to Manchester.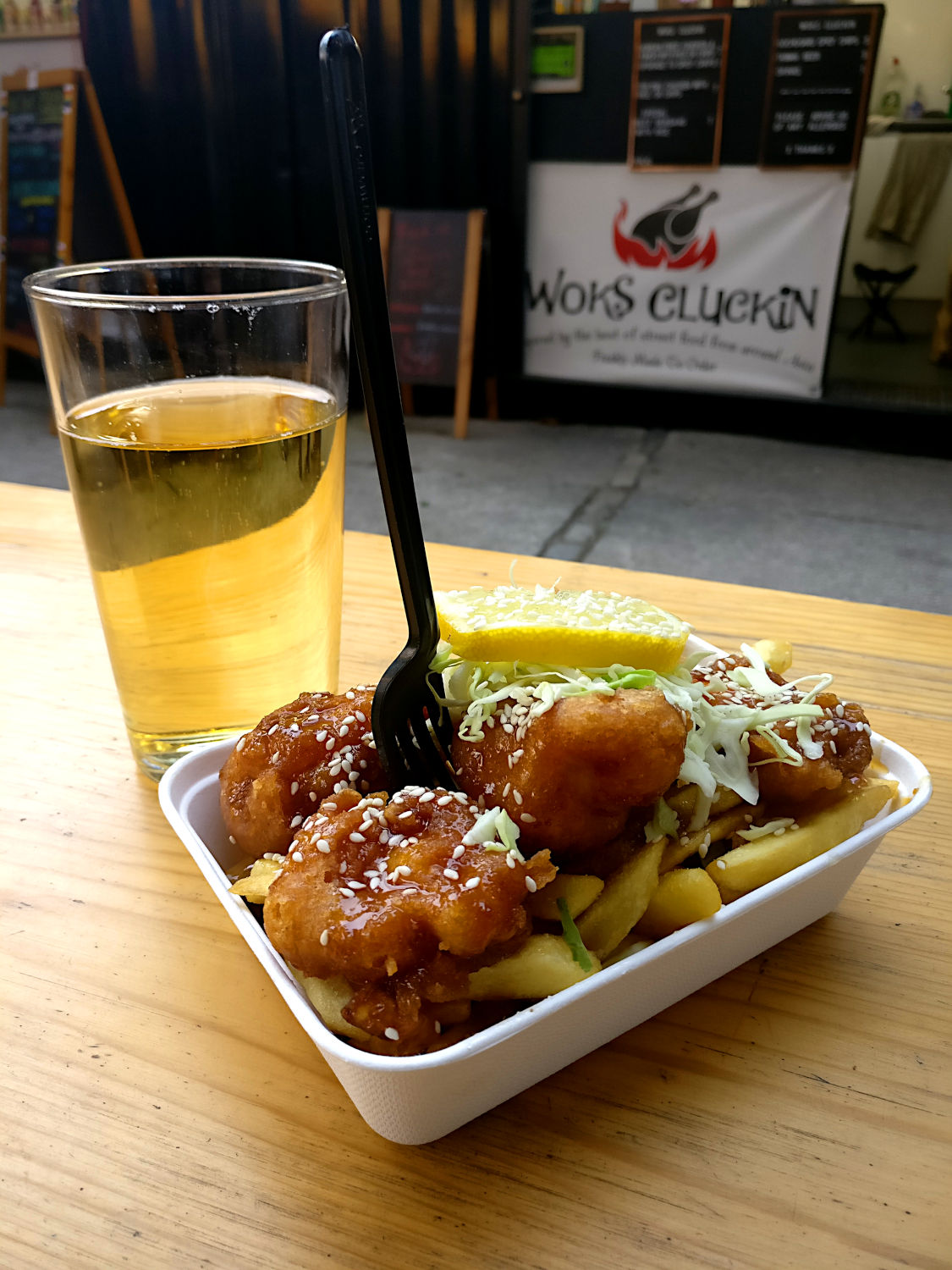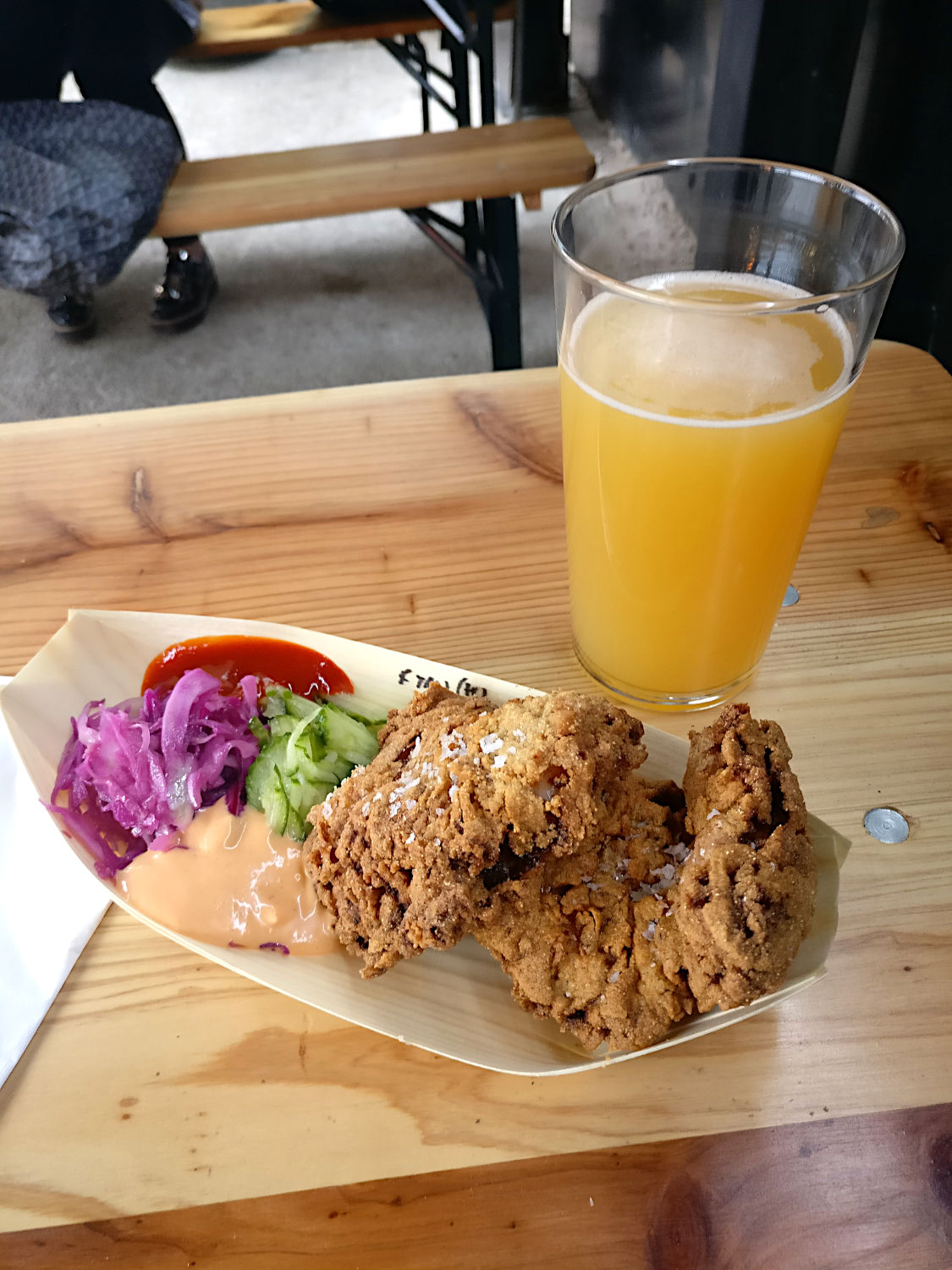 Mackie Mayor
Inside a Grade-II former Market Hall lies Mackie Mayor, one of Manchester's most exciting new eateries. Catering from breakfast, brunch, lunch, dinner, and everything in-between, order your food and drink from one of the vendors around the hall and wait for them to bring your food to you whilst you wait and admire the stunning interior.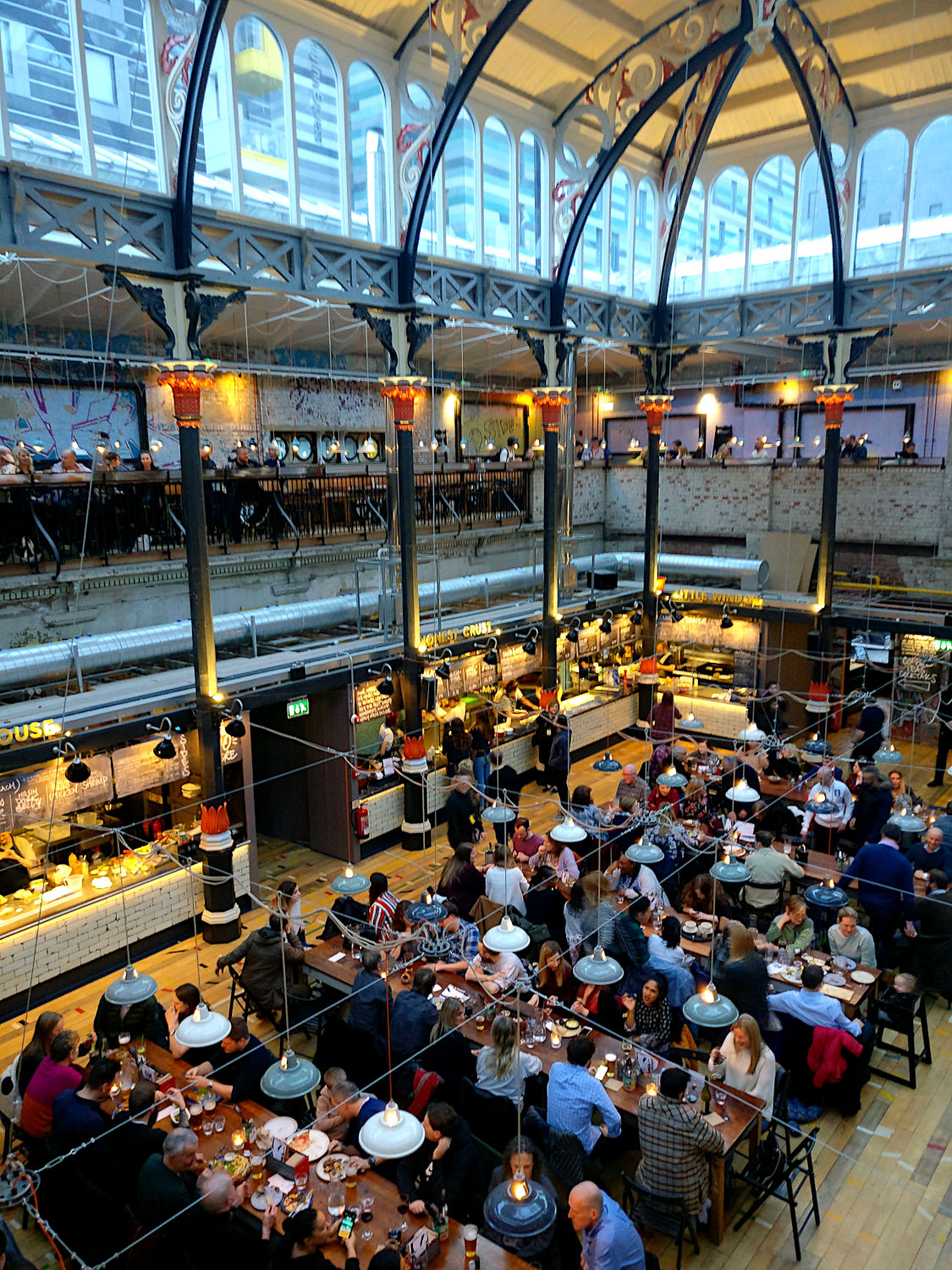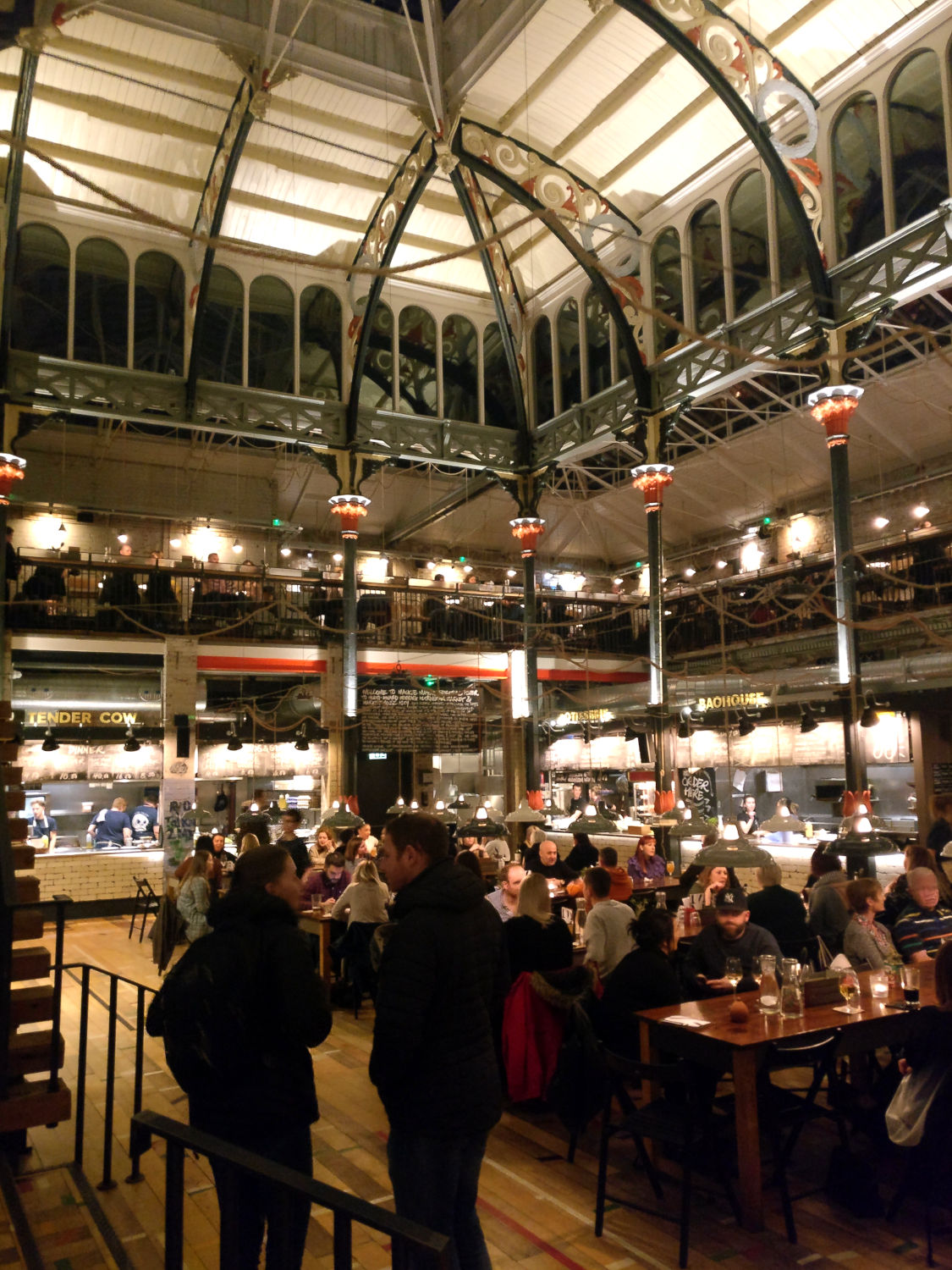 With a deep and varied sporting history, Manchester is a fantastic city to explore as a football fan, spending time soaking up the culture in this diverse and energetic city. Make sure you make the most of your visit and get to know Manchester. 
Have your own favourite things to do when visit the city? Let me know in the comments below.