Let's be honest, 2020 was a write-off. With a global pandemic affecting people across the world, the inability to travel seemed insignificant in comparison to the very real struggles that many people have faced. However, for those of us who love to travel, the global restrictions have only compounded the detrimental effects on our mental health.
Because of this, I have decided to share 21 travel moments that I am looking forward to in 2021, as a way to look past this terrible year and to remember how lucky we are to be able to travel when life returns to normal.
1. The early evening Summer walk
You know the one. As the sun starts to go down and you're wandering through a new city looking for a place for an evening meal or a cocktail. The heat of the day is waning and there's an evening of exploring ahead of you. Perfection.
2. The first beer of the holiday
No matter where you're from or how far you're going, traveling is stressful! So that first beer of the holiday, preferably a local beer in a glass straight out of the freezer, is without doubt one of the best beers that you can enjoy.
3. Restaurants and meals out
There's very little that more epitomises a holiday to me than eating out at restaurants. Finding somewhere to head for lunch and tea each night, discovering your favourite places, and enjoying local food are some of my favourite things to do on holiday.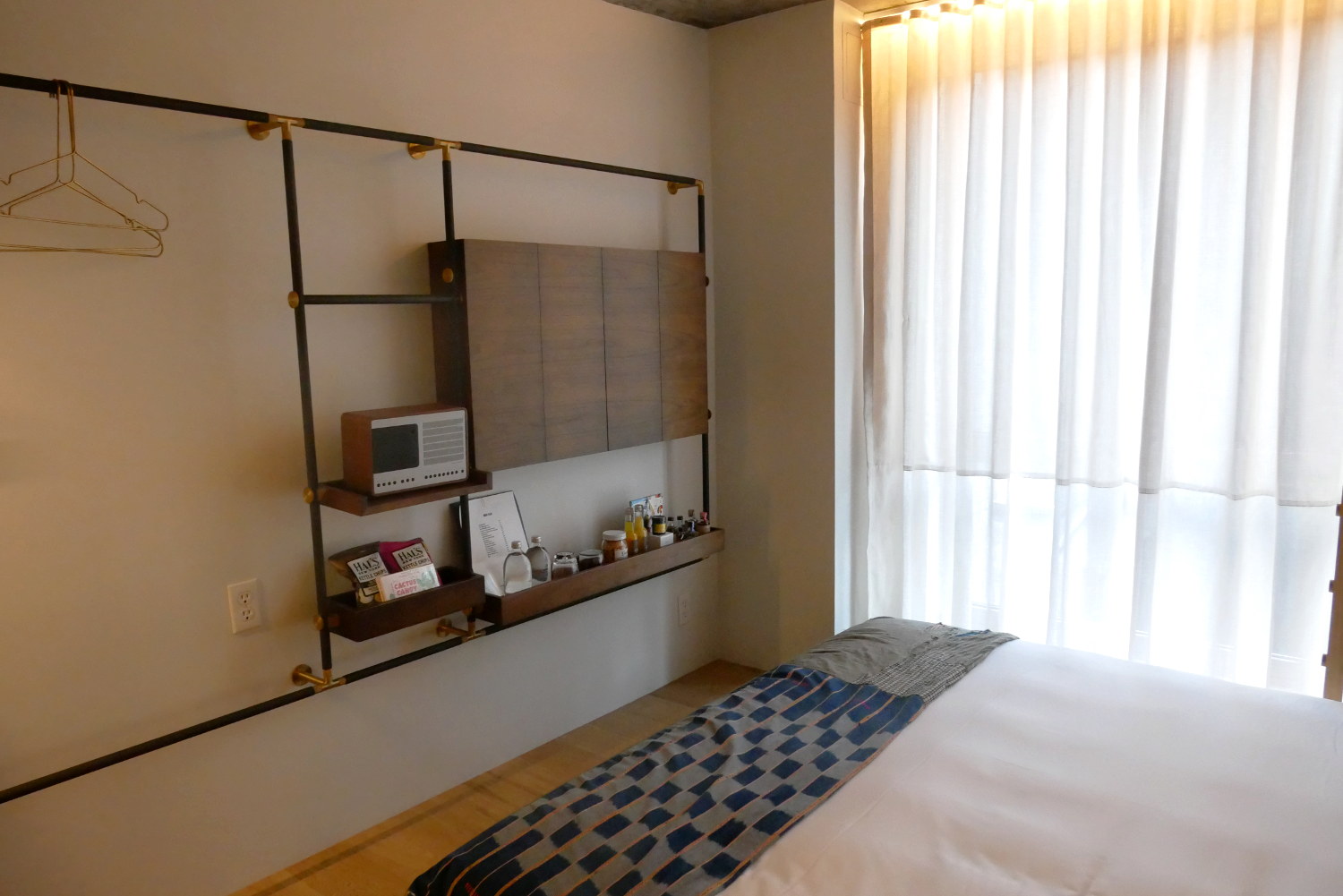 4. Hotel rooms
The key's in the lock, the door swings open, and you get your first view of your home for the next few days. When you get it right, there's nothing better than getting into the comfort of your hotel room or apartment, knowing that you have a comfortable space that's yours for the duration of your trip. My favourite ever? The incredible MADE Hotel in New York. If it wasn't for the fact it was in the centre of the most incredible city on earth, I don't think we would have left it!
5. The airport experience (after check-in!)
OK, so the airport experience is not something that I expected to miss, but there's definitely something about that point when you have checked in and gone through security that is something to look forward to. Whether it's a spot of Duty-Free shopping, an early morning coffee, or a celebration beer, the holiday really does start here.
6. Exchanging money
For many of us regular European travellers, the novelty of exchanging money has started to wear off, as we've become almost as accustomed to dealing with euros as we have with sterling! However, it can still be one of the exciting parts of holiday planning, and this was reignited for me before my recent first trip to the US, where I finally got my hands on some iconic dollars. We have trips to Las Vegas and Mexico booked for 2021 so fingers crossed that feeling can happen again soon.
7. Breakfast buffet
Pastry for breakfast? Of course! I love waking up in the morning on holiday, especially in a hot country, and heading down for a coffee and the spread of a hotel buffet to eat outside in the sun. I'm having 2 pain-au-chocolats, sausages and bacon, and a bowl of fruit for breakfast? You betcha. A huge shout out to Portugal's São Rafael Atlântico Hotel for one of the most amazing buffet spreads that I have ever seen.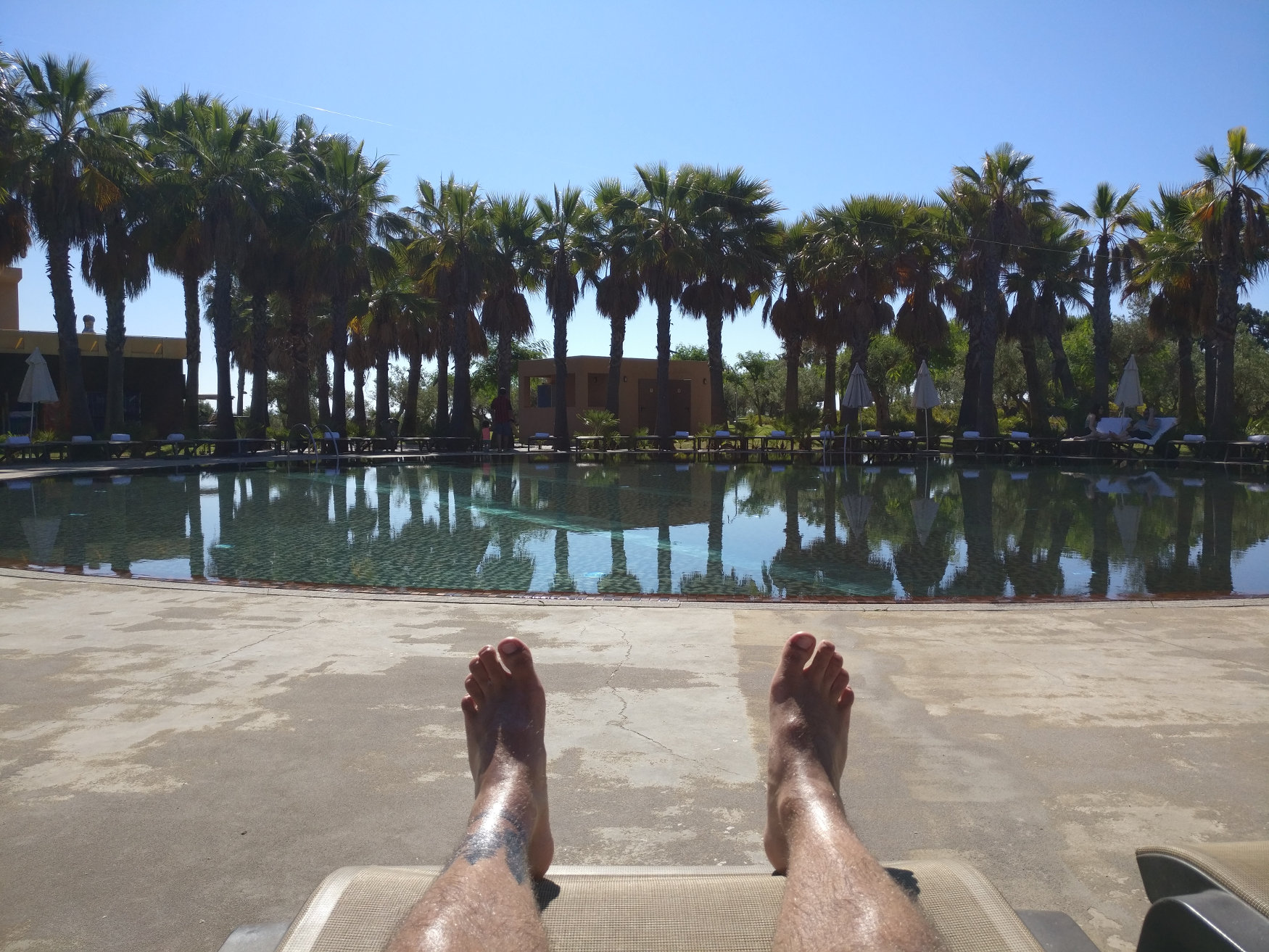 8. Poolside relaxation
Of course as travel bloggers, we love to seek out the adventurous side of destinations. However, there's a lot to be said about a day spent by the pool with a book in the sun, taking a swim to cool you down every couple of hours, and ordering a cocktail from the pool bar. Bliss.
9. Getting dressed up for tea
You've spent your day in the sun, you've showered, applied after-sun to that slightly warm skin, and you're dressing up before heading out for your evening meal. There's always something that feels special to me about that moment.
10. The warmth as you step off an aeroplane
When the cabin doors open after a flight and you get to take that first step into the slightly thick, humid and warm air whilst you're scrabbling about for your sunglasses and passport. That's when you know you're on holiday.
11. Room service
Let's face it, sometimes all you want to do is curl up in your room with a hotel robe and a book or a film. Whether it's breakfast in bed or a burger and chips, room service can quite often be a godsend, and one of the best treats on holiday.
12. Hotel room TV
No matter what country I am in, no matter whether they speak a language I understand or not, there's certainly a novelty in watching hotel room TV. But for me, watching American TV has to be the best. Seeing the adverts and overly-enthusiastic sports commentary is something that I saw a thousand times in films and TV shows as a child.
13. Exploring the sights
Whether it's admiring the architecture, wandering around a local museum, or checking out the grand cathedral, exploring the sights is the best way to get under the skin of a city. Wandering around the streets of a new city has to be one of the things I have undoubtedly missed most during this year.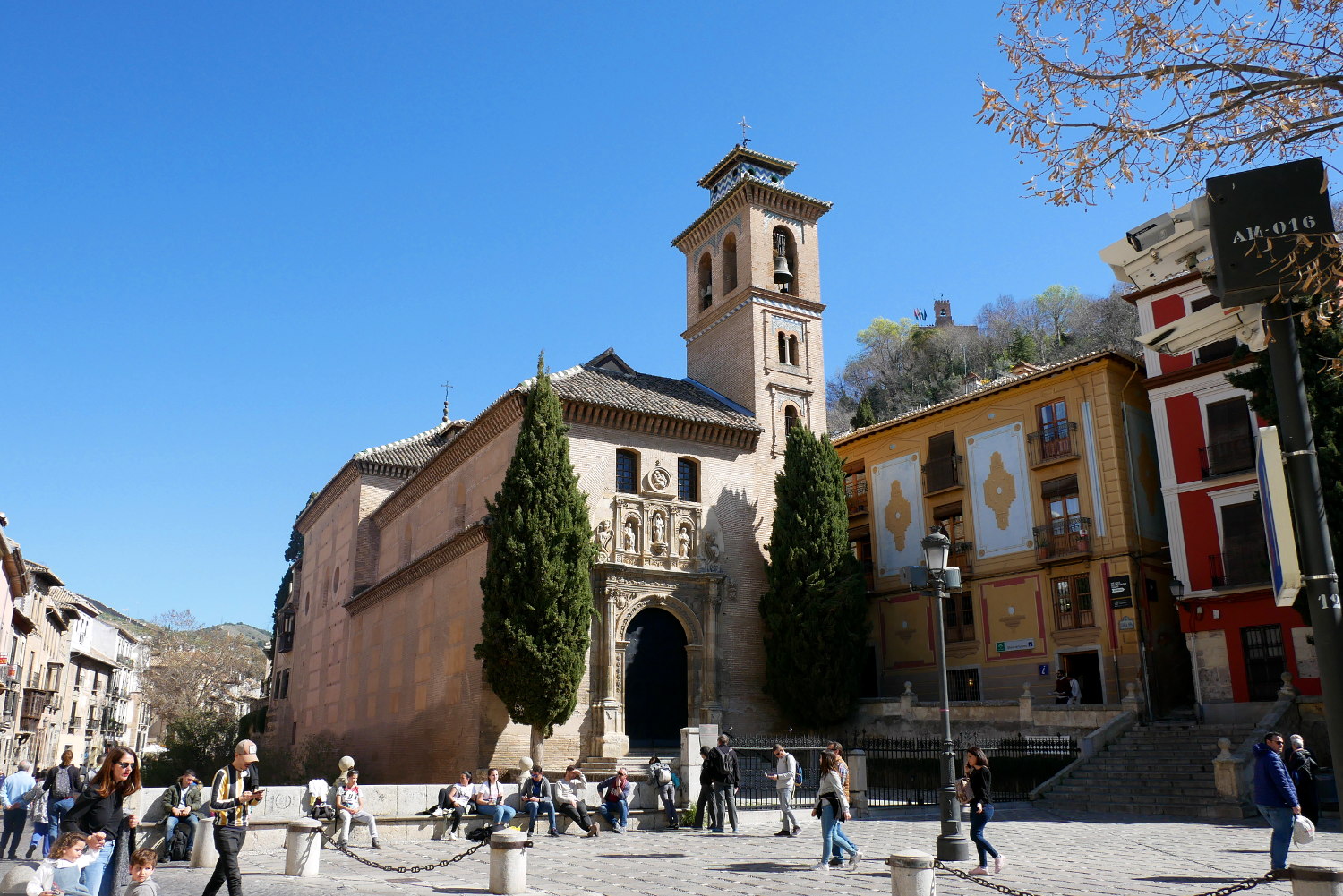 14. People-watching
Sitting in a cafe with a book and a coffee and watching the world go by is a firm favourite holiday pass-time, and one I can't wait to recreate. Watching the mix of locals, tourists, workers, and friends and family catching up will be the perfect antidote to the year just gone.
15. Warm sand
The sound of the ocean, the heat of the sun, and warm sand between your toes. I needn't say any more.
16. Road signs
Again, a bit of a novelty for me and it may be a slightly quirky nerdy one, but I love the drive from the airport to the hotel. Checking out the different road signs and the switch between imperial and metric distances makes me really feel as though I am on holiday.
17. Language
I absolutely love listening to foreign languages. Whether making sense of restaurant menus or simply listening in on conversations that happen around you, being immersed in a place that speaks another language is definitely something I am looking forwards to in 2021. Check out my blog on the best ways to learn a foreign language, and 5 reasons why you should!
18. Sunsets
Sunsets are pretty spectacular wherever you are in the world, but a holiday sunset, perhaps drifting down behind the buildings in a busy city or sinking down behind the sea, is pretty magical. Share your favourite sunset moments with me in the comments below!
19. Local markets
For me, undoubtedly the best way to soak up the local culture of a new city is to visit their local market. This is where you'll find the local food, in a seaside town it will be dominated by fish, whilst others will be meat and poultry and fresh vegetables. Take a wander through the market and mix with the real locals.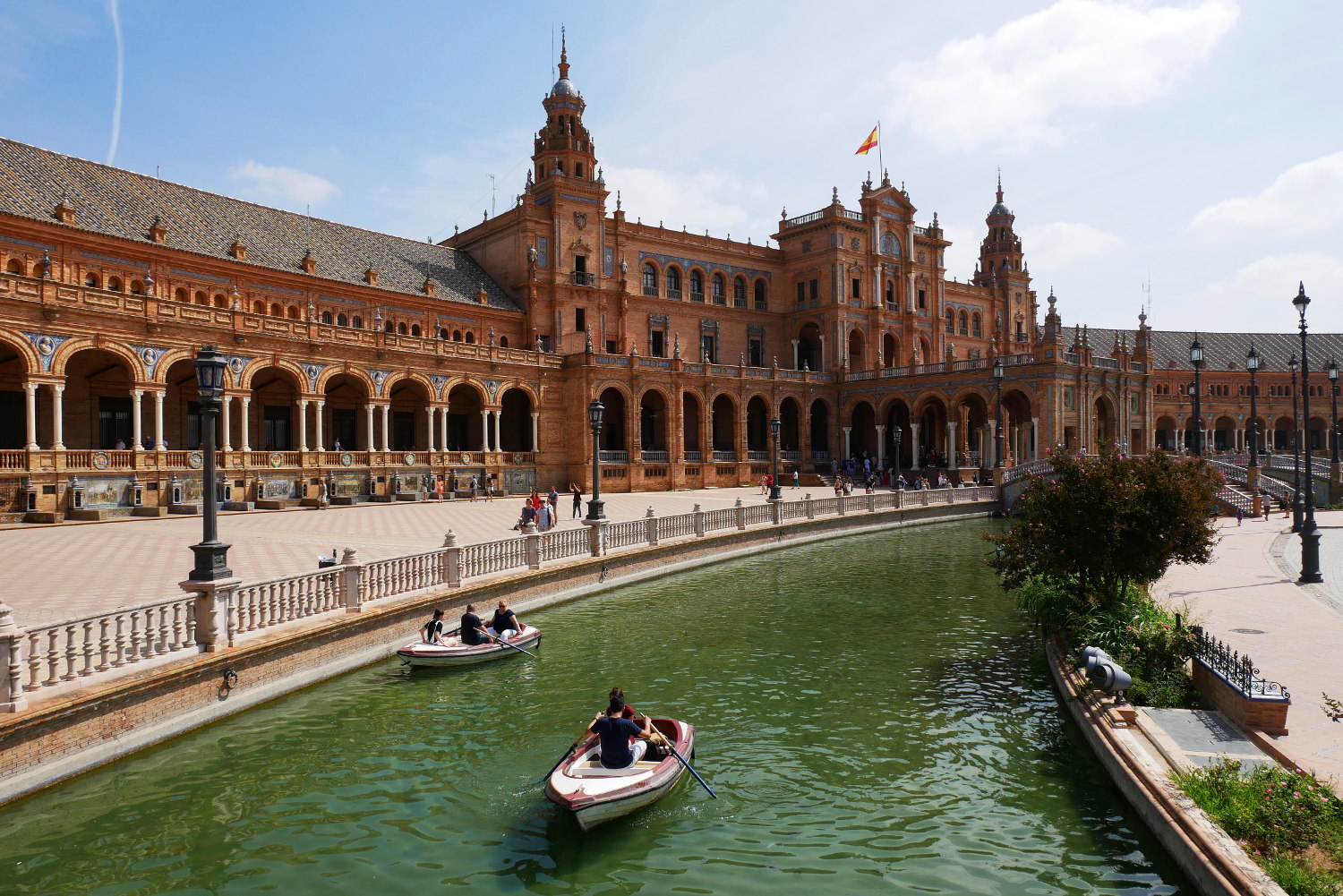 20. European squares
The central hub of life in most towns and cities are the town squares, and these are my favourite places to start exploring a new city. It's usually a place filled with stunning architecture, bars and restaurants, markets, and a buzz of life. A couple of my favourite squares include Seville's Plaza de España and the iconic La Grand-Place in Brussels.
21. People
It's been a lonely year for many people in 2020, with restrictions and social distancing in place meaning it's been hard to meet people. In 2021, I hope we can return to making those small human connections that make travel so special, whether it's enjoying incredible service from people in the hospitality industry, or just friendly chats with the locals that you meet.
With an awful year behind us, there is certainly hope for the year ahead. Let me know in the comments below the things you are most looking forward to getting back to in 2021.